Kendall Jenner Reveals Why She Isn't Rushing into Marriage With Ben Simmons
The Kardashian/Jenner sisters are famous for wearing their hearts on their sleeves and giving fans lots of details about their personal lives – with the glaring exception of Kendall Jenner.
The reality star, who rose to fame on Keeping Up with the Kardashians before branching off into a highly successful modeling career, stands alone among her sisters in that she's incredibly careful to protect her privacy.
Jenner doesn't even like to talk about her dating life with fans or reporters, so it was that much rarer when she granted a sit-down with Vogue, where she discussed her career and her red-hot relationship with NBA star Ben Simmons. 
How long have Jenner and Simmons been dating?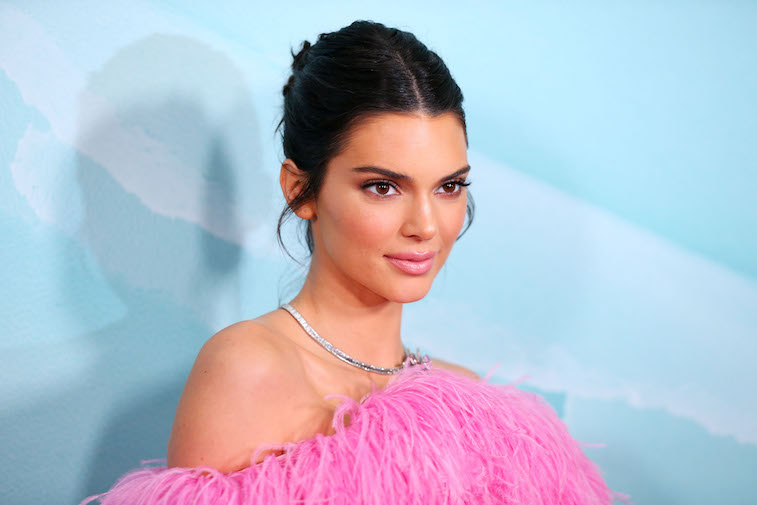 While Kendall Jenner has been rumored to be dating certain celebrities in the past, including One Direction star Harry Styles, she made it a practice to never confirm anything directly.
That changed when she met Australian basketball player Ben Simmons. While it's not certain when or how the pair first crossed paths, reportedly they were introduced through mutual friends and hit it off right away.
Tabloids first started reporting Jenner and Simmons were an item in early 2018, but it wasn't until February 2019 that Jenner decided to shed some light on the situation.
Appearing on The Ellen DeGeneres Show, Jenner said that she had been dating Simmons for "a bit now," but was reluctant to discuss anything beyond that.
Although the two reportedly have had a bit of a rocky relationship, making up and breaking up several times, pretty much everything about the couple is pure speculation since Jenner prefers to keep her private life very much under wraps.
The Kardashians love hasty relationships
Kendall Jenner is the eldest daughter born to Kris Jenner and her second husband, Bruce Jenner. She first started appearing on the family's reality show when she was very young. Jenner knew from an early age that she wanted to pursue a career in modeling, and while the family name might have given her a bit of a boost in the early days, she quickly started making her mark as a talented model.
In the past few years, she's had modeling contracts with major companies such as Victoria's Secret, Tiffany & Co., and Estee Lauder.
While Jenner is close to her large family, she's also markedly different in the way she manages her personal affairs. The rest of her sisters are much more open with their relationships, and frequently seem to rush into commitments.
Jenner's older sister Khloe Kardashian married her first husband, Lamar Odom, after only ninety days of dating, while her younger sister Kylie Jenner is only 21, but is already juggling a toddler and a possible secret marriage.
Jenner isn't in a hurry to get married
In Jenner's May 17 Vogue interview, she admitted that she does things differently than the rest of her family, but she doesn't believe that it's a bad thing. Speaking of her relationship with Ben Simmons, she said that right now, her main focus is working on her career.
The 23-year-old said that in her opinion, bringing the details of a relationship out into the open tends to make things much messier, and she believes that this decade of her life is designed for figuring things out and often "messing up."
Jenner concluded by saying that everyone has their own path in life, and she's still working on hers. At the suggestion of a possible engagement sometime soon, Jenner laughed and said: "maybe one day."
The message is clear – for Kendall Jenner, marriage and commitment is something to be taken very seriously.