Kendall Jenner Was Totally Fine Not Being in the Kardashian-Jenner Christmas Card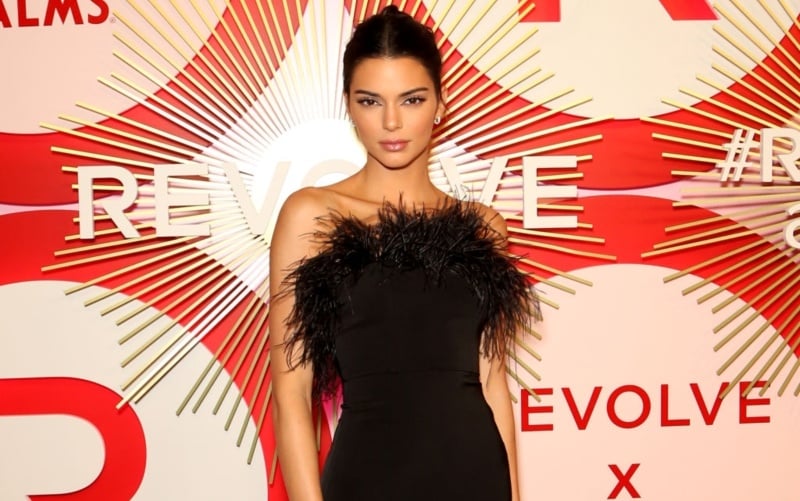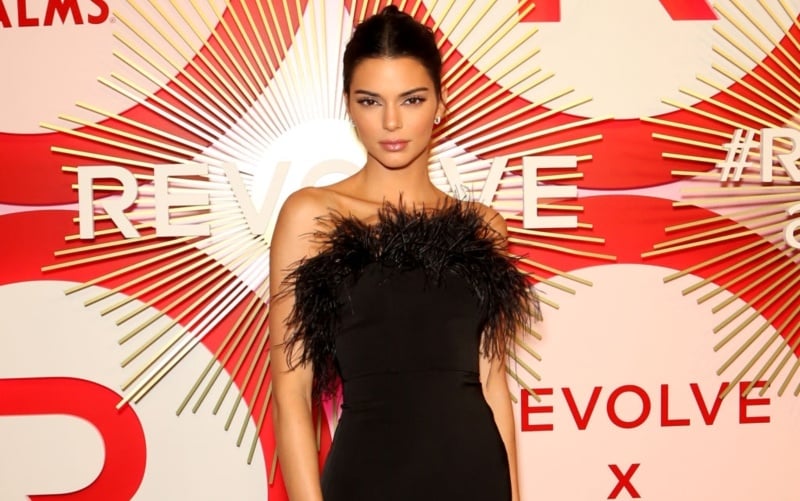 Kendall Jenner has no hard feelings toward not being included in the family Christmas card.
After many questions surrounding why she was absent from the annual Christmas card, the 23-year-old model set the record straight about her absence and even poked fun at the photo on social media.
Jenner wasn't upset at all
The Kardashian-Jenner Christmas card is a tradition this family lives by every year. It's normally a professional photo that showcases their ever-growing family, and fans look forward to seeing all of the Kardashian siblings and their kids come together.
With so much beauty in one photo, it's typically a stunner.
This year was different.
After posting the Kardashian Christmas photo to social media, many quickly realized that a few members of the family were missing.
Kendall Jenner was the only sister absent from last year's Christmas photo and did not have any hard feelings towards not posing alongside her sisters.
The model took to Twitter after the photo was released to poke fun at being the only sister missing from the photo.
"HA well this is awkward," she captioned the photo featuring Kim, Khloé, and Kourtney Kardashian, as well as Kylie Jenner and all of their children.
Kendall Jenner revealed why she missed out on the photo
In a recent interview with Ellen DeGeneres on The Ellen Show, Kendall Jenner set the record straight on why she wasn't present in the family Christmas card.
According to Jenner, the family Christmas photo was done on a whim and the model had to miss out due to work.
"We were on set all day and we hadn't really planned a Christmas card," Jenner said. "Kim was like we're all ready why don't we just do a Christmas card, and I was like, "I gotta go. I had to run with my mom to somewhat of a work thing, so we didn't really have time."
Kim Kardashian felt bad her younger sister missed out and even considered digitally adding Jenner into the photo.
In a tweet following the release of the photo, Kim Kardashian revealed, "Schedules we're changing, my husband was in and out of town. But The day of this card last minute realized we were all together so we had all of our kids come meet us."
Kardashian continued, "Kendall and my mom rushed to a meeting after this shoot so this is what we have! As many of us as possible! From our family to yours Merry Christmas."
This isn't the first time Kendall Jenner has missed out on a family Christmas photo.
In 2017, Kendall Jenner had to be photoshopped into the Kardashian Holiday Card due to her schedule not matching up with the rest of the family.
Even though fans live for Kardashian family drama, there was none when it came to the family Christmas card.
Kendall Jenner has a pretty hectic schedule being a high-fashion and one of the highest paid models. Though she tried to take part this year, work can sometimes get in the way of Jenner partaking in family fun.
There are still no hard feelings and the Kardashian-Jenner family will always look back on this and laugh!