Kendall Jenner's Ex Blake Griffin Just Unfairly Roasted The Model
Kendall Jenner may be the wildcard of the Kardashian-Jenner clan. First off, she's somewhat quieter than her sisters. She likes to keep things to herself, although she is just as successful.
Her low key attitude makes it all the more exciting when we finally do get relationship news from Jenner. Recently she took to Twitter to correct her dating record. The star has been linked to multiple NBA stars, but she says she's really only dated two.
Blake Griffin was one of those two real relationships. She acknowledged she was dating him, and we heard the pair separated on pretty good terms. However, recent comments he made at Alec Baldwin's roast calls that into question.
Kendall Jenner and Blake Griffin got together in 2017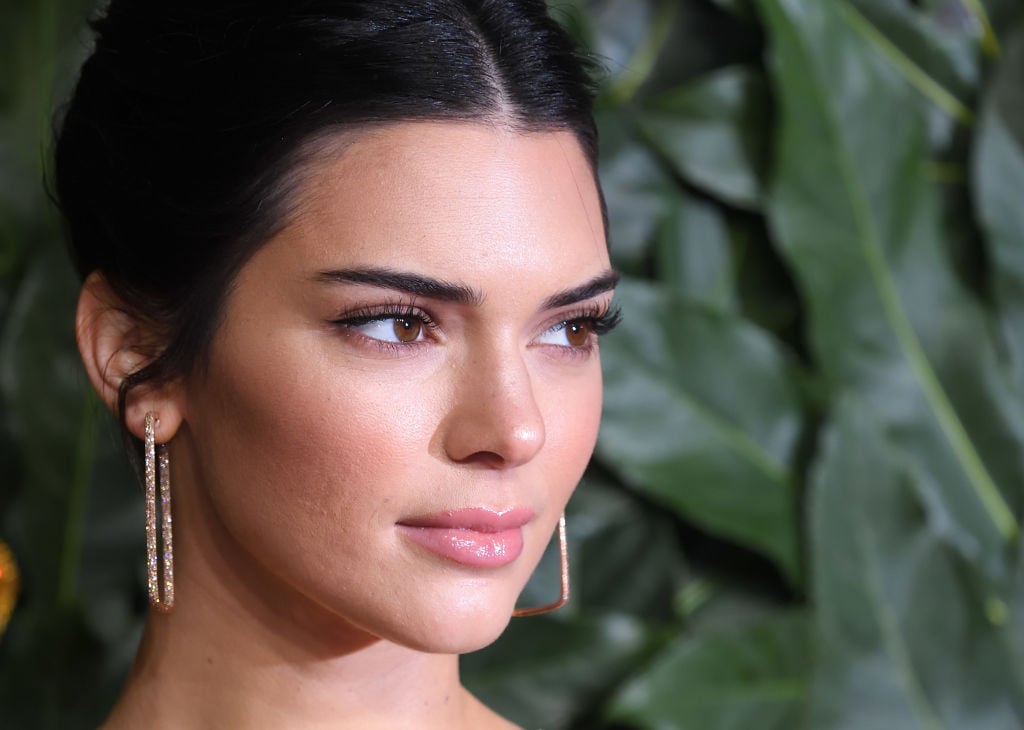 Griffin and Jenner started dating around August 2017. Though, with Jenner, the timeline can be hard to figure out. She keeps her relationships quiet, especially in the beginning. She must have thought things with Griffin were at least a little serious because she did confirm the relationship.
Less than a year later, the two had split. They separated in April 2018. Griffin was traded to the Detroit Pistons and their relationship wasn't working long distance.
Their people both said things were amicable. They didn't split because of any differences, and they didn't fight. It just wasn't the right time for these two.
After dating Griffin, Jenner started going out with Ben Simmons. He's also a basketball player. She seemed to move on pretty quickly, considering she was first linked to Simmons only a month after she allegedly split with Griffin. She and Simmons didn't last very long either. The two were together about a year before breaking up.
Why did Blake Griffin make hurtful comments about Kendall Jenner?
The fact that they didn't end on bad terms makes Griffin's comments at the roast even more confusing. To be fair, the NBA player never mentioned Jenner by name and the hits mostly landed on Caitlyn Jenner.
Griffin started by thanking her for her bravery — Caitlyn Jenner is a trans woman — and for all the doors she's opened for others to follow. She was a star athlete in the past, and Griffin made it clear he respects her athletic achievements, as well as her social ones.
Griffin then went on to say, "on behalf of the entire NBA and half the rappers on the Billboard charts, I want to thank you for giving your daughters their daddy issues." It seems like a low blow, especially considering Kendall Jenner hasn't actually dated that many guys. Sure, there have been rumors, but of the five basketball players Kendall has been linked to, she only actually dated two of them.
The 'rappers' jab probably has to do with Jenner's relationship with A$AP Rocky. Jenner was seen around town with him before she started dating Griffin.
Her sisters have dated NBA stars and rappers too. Khloe Kardashian dated Lamar Odom and Tristan Thompson, both basketball players. Kim Kardashian is, of course, married to a rapper Kanye West.
Blake Griffin didn't stop there
The comments about Caitlyn Jenner's daughters was unfair, considering Kendall Jenner's actual dating history. What Griffin said next was just poor taste. He brought up Caitlyn Jenner's gender reassignment surgery, saying she "completed her gender reassignment in 2017, finally confirming that no one in that family wants a white d–k."
Caitlyn laughed along at the jokes. In the spirit of the roast, the comments may have been acceptable. But when the roast airs and these comments are seen by a wider audience, they may not be so funny.
Hopefully the tasteless jokes won't offend anyone. If they upset Kendall Jenner, we probably won't know about it.