Kendra Wilkinson Remains Committed to These 2 Things as Her Marriage Comes to an End
We were all introduced to the fun-loving Kendra Wilkinson on the reality series, The Girls Next Door. Full of energy and a bubbly personality, the former Playboy playmate got her own spin-offs. Kendra and Kendra on Top. In fact, we watched the mother of two fall in love with her husband, former professional football player Hank Baskett, over the course of her time in the spotlight.
Unfortunately, though the pair have been married since 2009 and the quiet former baller seemed like the perfect fit for the outgoing Wilkinson, their divorce seems imminent. However, as her marriage reportedly comes to an end, Wilkinson is still committed to two extremely important things (pages 6 and 7).
Being transparent
The entirety of Wilkinson's marriage has played out for the cameras, and if you've watched her on any of her series, she's super open and transparent. Sadly, because folks are used to seeing her as fun-loving and upbeat, many fans thought she was faking issues in her marriage for ratings.
In February 2018, the former model addressed the issues on Twitter saying,
Yes, we are having issues. My job has been reality TV for 13 years. My show was a comedy and light-hearted til sad times happened then we had to change my show from comedy to drama. Not what I wanted but was a part of my journey and story. These issues Hank n I are having in our home which we are tryin to hard to over come, everyone knows about, including producers and network, friends and family.
Next: A breaking point 
Serious strain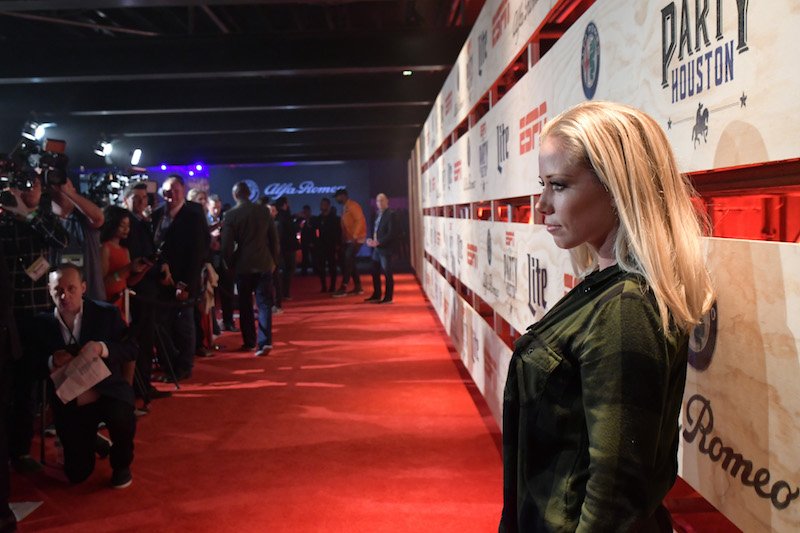 Both Wilkinson and Baskett have been unhappy for some time, but the last few months have really led to a breaking point.
An insider told People, "They've been having a really tough time especially over the last three to six months. She's always been someone who wanted to be fully committed, married forever, and was definitely an "I'll never get a divorce" kind of girl, but she really lost trust in her marriage, and she's realized there's no turning back."
Next: Growing pains 
The challenges of marriage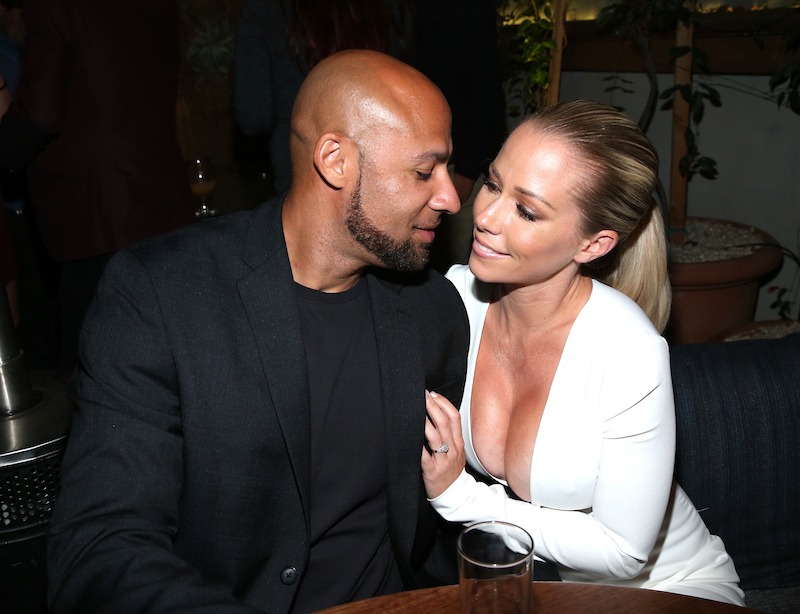 Anyone, celebrity or otherwise, will let you know that marriage can be challenging. Wilkinson and Baskett have been trying hard to weather the storms that have come their way.
In 2017, the Kendra On Top star told People, "We're different people than we were years ago. You know, you change. But you have to change together. You have to grow together, not apart, and that's the challenge."
Next: A humiliating affair 
A cheating scandal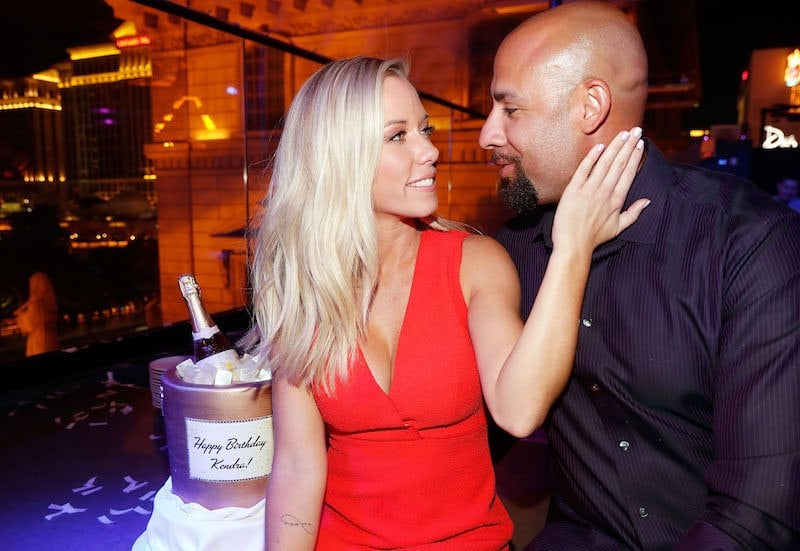 Growing pains are the only things that have cracked the foundation of Wilkinson and Baskett's marriage. In 2014, when Wilkinson was 8 months pregnant with her second child, Baskett allegedly had an affair with a transgender model.
Though the pair decided to move forward together, their relationship has never been the same.
Next: Going in different directions 
Separate lives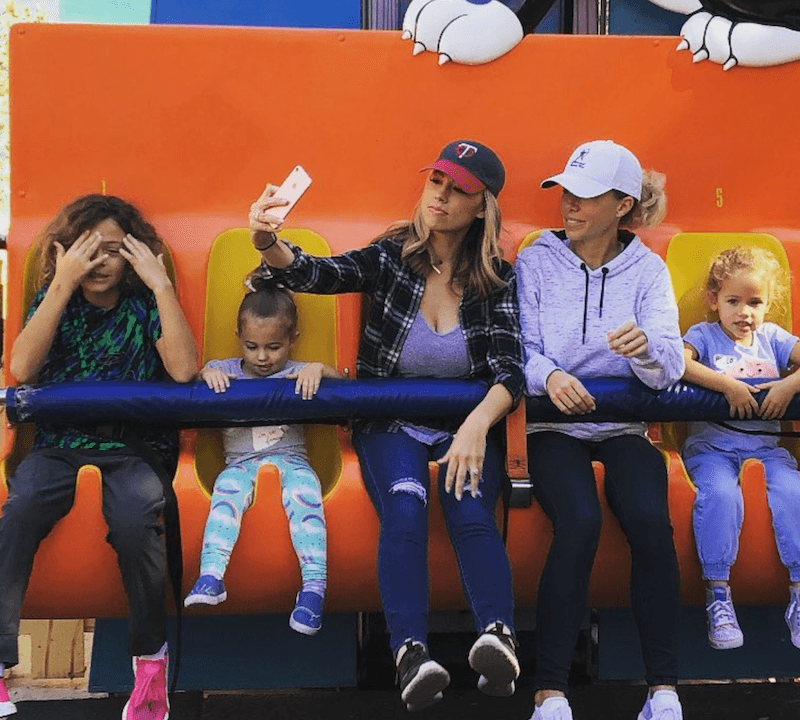 Since Baskett retired from the NFL in 2011, Wilkinson has handled the business while the former baller has held down the homefront. For the past several months, the former Playboy model has been working in Las Vegas on the Off-Broadway comedy, Sex Tips for Straight Women from a Gay Man. The distance has only added to the strain in her marriage.
An insider told People, "Kendra is just not happy. They bicker all the time, and she hasn't been able to trust him. They've grown further and further apart especially while she was in Vegas. He would come to visit her, and she went back home about once a week, but it was really hard on them."
Next: The one thing they're remaining committed to 
For the babies
One thing that Wilkinson and her soon-to-be former husband have always agreed on is their children. They are both fantastic, involved, and hands-on parents.
A source revealed to People, "Their family is so important to both of them. Whatever happens, they'll stay close because their kids mean too much to them. They'll always be in each other's lives."
As the couple's separation looms, they will continue to be there for their children. Their main goal is not traumatizing their babies as they part ways.
Next: Another thing she's determined not to lose sight of 

Saving grace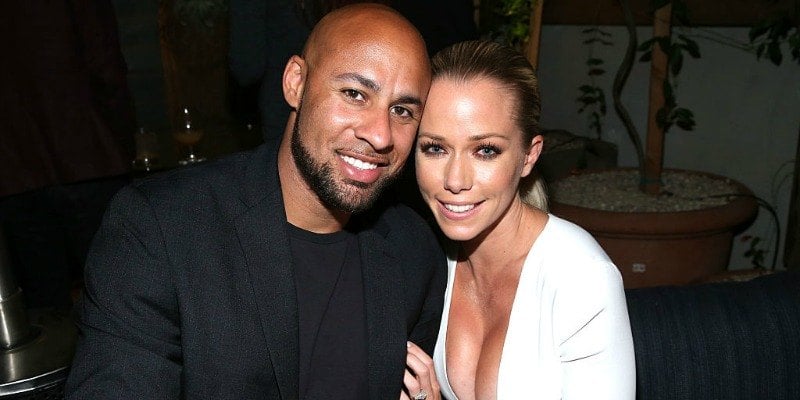 Despite everything, Wilkinson is determined to remain on good terms with Baskett. In fact, when a fan tweeted her asking her if she was getting a divorce, she responded by saying, "I will always love Hank. Always."
According to People, "They're still talking, but it's mostly for the kids. It's really important to both of them that they don't traumatize the kids. They're going to try their best to have a graceful separation."
Next: Staying uplifted
Staying strong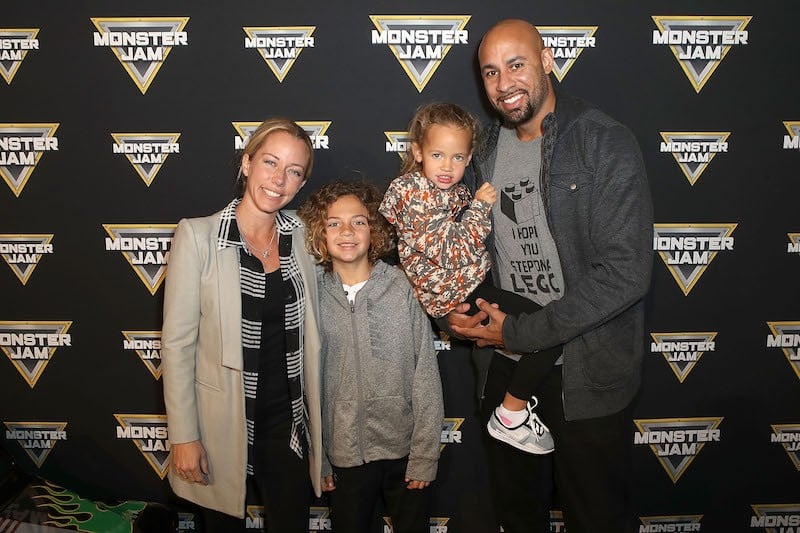 While it's evident that divorce is never an easy decision to come to, it looks like the choice to end her relationship is breaking Wilkinson's heart. She posted some devastating videos on her IG account with the caption, "I'm scared."
Bawling she said, "Ten years. I did everything I could, but it wasn't good enough. I will always love him, and my heart will always remain open for him. I believed in forever, I really did. I guess it's just not meant to be. I'm so scared but I have to get strong for my kids. I will."
Follow Aramide on Twitter @midnightrami.
Check out The Cheat Sheet on Facebook!