Kenya Moore Says This Led to Intimacy Problems In Her Relationship with Marc Daly
Kenya Moore finally seemed to find her happy ending with businessman Marc Daly, whom she married in 2017. Both seemed head-over-heels for each other, with Moore describing Daly as "extremely romantic" and someone who brings a lot of "calm, security, and protection" to her, and Daly calling her "the one." But they broke up just two years later.
Moore announced their split in September and asked for privacy. But now, the reality star is opening up about the struggles that led to the end of the marriage. On the Dec. 1 episode of Real Housewives of Atlanta, Moore revealed one thing that caused tension in their relationship.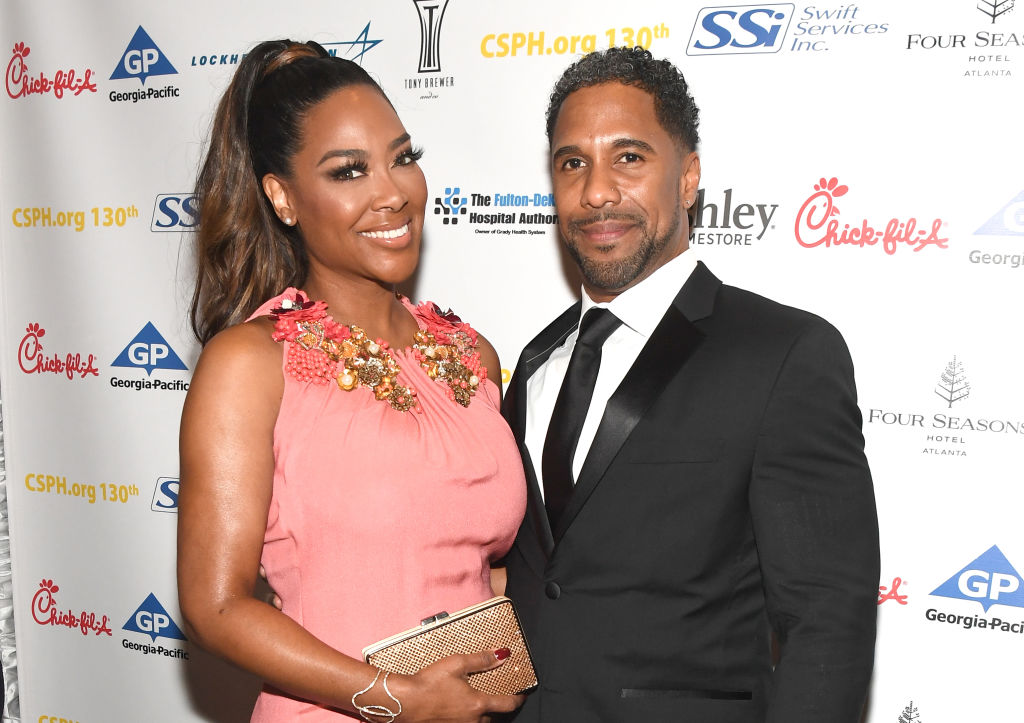 Kenya Moore's comments on her marital problems
On the Dec. 1 episode, Moore opened up about her marital woes to fellow cast member Porsha Williams. She told Williams they started experiencing intimacy problems after Moore started co-sleeping with their daughter, Brooklyn, who was born in November 2018.
"The baby has changed so much in our lives," Moore said (via People). "She's in the bed all the time. He does not want me to put her in a crib."
"It's been difficult," she added. "We [sleep together] when we can, but it definitely is not as often as I would like."
When asked how long it had been since she'd slept with the restaurateur, Moore was too embarrassed to say.
The beauty queen added, "It's hard being in relationships, especially when you have a little one involved. Sometimes it's good, sometimes it's bad, sometimes you feel like you want to give up. … I just don't like where we are right now."
In the previous episode, Moore revealed that she and Daly had intimacy problems even before Brooklyn was born.
"Maybe when I was about 6 months, 7 months, he just started getting really freaked out about my belly growing," Moore told her co-star, Kandi Burruss. "He thought it was kind of awkward."
Even after Brooklyn arrived, their sex life didn't pick back up in the way that she had hoped.
But this wasn't their biggest problem
Moore has said that she and Daly ultimately split due to poor communication. She revealed how bad their communication became on the Nov. 24 episode of RHOA, telling Burruss that she even spent their two-year anniversary alone after they got into an argument over their nanny.
They were supposed to go to Turks and Caicos to celebrate, but Daly wouldn't let Moore bring a nanny. Without one, Moore argued, they wouldn't get to spend any alone time together. The issue was never resolved, and Daly dropped out of the trip.
"I just feel a lot of times stuck, 'cause I don't want a conversation to elevate to a full-blown argument because he doesn't compromise," Moore said. "I'm not a fighter [in relationships], I want peace. I like to resolve issues. I don't want to be fighting with my husband like this. I want to be like we were."
But Daly allegedly likes to handle things differently.
"He'll admit, 'I am a fighter. I like to fight,'" Moore continued, adding, "But there are issues, underlying issues in our marriage that we are not dealing with. It's like, you're fighting about the glass on the table but that's not what you're fighting about. You're fighting about the glass on the table, and you're just not talking about it. And I feel like a lot of that is going on."
Moore became so overwhelmed and emotional during the chat that she eventually stormed away from cameras and broke down.
If you want to hear more about the demise of their relationship, you'll have to stay tuned. The show airs at 8 p.m. ET on Sunday on Bravo.