How's Kevin Hart Doing After His Car Crash & What Is His 2019 Net Worth
After nearly two months of silence, Kevin Hart has returned to Instagram following a terrible car crash. In case you missed it, in early September, Hart and two other passengers were driving in Calabassas, CA and they got into an accident; reportedly due to reckless driving. The other two passengers had to be cut out of the car and Hart and the driver both sustained back injuries. Since the crash, things have been quiet on the homefront, but late last night Hart finally broke his silence on Instagram.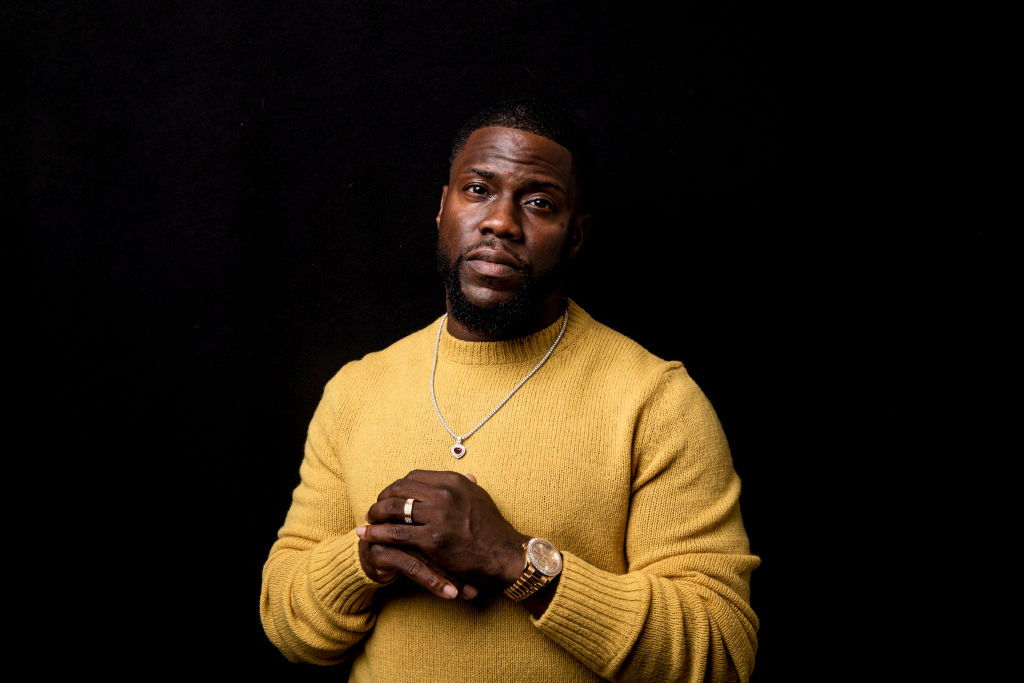 Hart returns to Instagram
Taking to his Instagram page, Hart posted an emotional video about the crash. "September 1, 2019, I was involved in an accident, my world was changed forever," text reads, overlaying the video. The video then shows images and videos of Hart in the hospital following the car crash. It also features video clips of him on the road to recovery. "Basically what you realize is that you're not in control. No matter how much you think you're in control, you're not in control. At the end of the day, it can all be over, man," Hart said emotionally.
The comedian gives life update following the car crash
The Seriously Funny comedian then went on to share that he believed that the car crash was an intervention from God to get him to slow down and value the important things in life. "When God talks, you got to listen. In this case, I honestly feel like God basically told me to 'Sit down. You're moving too fast. You're doing too much.' Sometimes you can't see the things that you're meant to see," the 40-year-old confessed.
Hart continued on to share that the car crash has given him a new outlook on life and that he no longer takes things for granted. He then thanked his friends, family, and fans and expressed hope for the upcoming year. "So don't take today for granted because tomorrow is not promised. More importantly, I am thankful for God. Thankful for life. I'm thankful for simply still being here. The road to being a bigger and better version of me. Looking forward to an amazing 2020," Hart shared.
Celebrities show their love
The Instagram post immediately garnered an outpouring of love and support from Hart's fans. In just thirteen hours, Hart's post managed to rack over 1.1 million likes and over 92,000 comments. But, fans weren't the only ones to comment. Hart also received copious comments from celebrities wishing him well as he continues to recover from the car crash.
"Strong. Take your time Lil bro. It's all still here," Cedric the Entertainer commented. "God bless u brother," Jamie Foxx wrote enthusiastically. "Man [sic] I'm so happy to see that you're ok….. it's true God has a way of forcing us to slow down- There are things we will only see and realize from sitting still and pausing….. Go get it, bro… You're still the King….. Believe it," Tyrese penned. "Beautifully said. Love u brotha. Onward," Dwayne "The Rock" Johnson penned.
Despite the car crash, Hart still has an insane net worth
We're so glad to hear that Hart is on the road to recovery. Though he is planning to get back to work in the new year, taking a much-needed and well-deserved break certainly won't hurt his bottom line. To date, the Ride Along actor has starred in over 40 feature films and countless television shows. In fact, Hart even has his own streaming service called Laugh Out Loud. All of this work combined brings Hart's net worth up to a staggering $200 million, according to Celebrity Net Worth. Despite his car crash, Hart remains one of the richest comedians of all time. We can't wait to see what he has planned for fans in 2020.