Kevin Smith Is Making 1 Move to Change His Life After His Heart Attack
Director Kevin Smith has been in the news recently, and it's not for good reasons. He's not releasing a new film, attacking a new Star Wars movie, or even being kicked off a plane. Smith had a massive heart attack in late February 2018, and the 47-year-old has a new lease on life after pulling through.
But interestingly enough, the heavy-set Smith had recently lost a bunch of weight following some unpleasant incidents in his adult life. After the heart attack, he actually lost 13 pounds in two weeks, thanks to a quirky diet that has him eating just one food. Let's look back on some of Smith's history, how he has lost the weight, and what the future holds for Hollywood's raunchiest filmmaker.
Smith's history of weight issues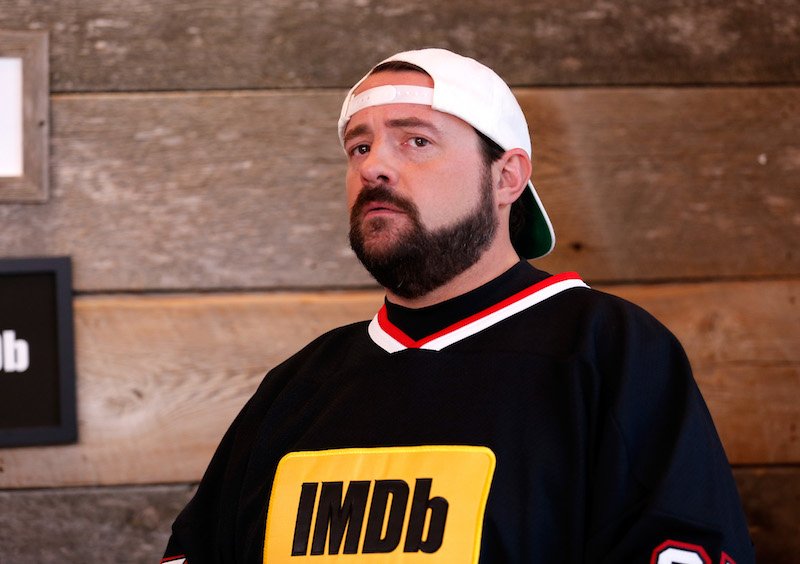 The New Jersey raised director has always had trouble with his weight. In his earliest movies, the ones featuring Jason Mewes as a foul-mouthed stoner and Smith as the silent sidekick, often poked fun at his obesity. Standing next to the rail-thin Mewes on camera only made it worse, to be sure. But back in 2008, Smith joked about how his weight problems had seemingly reached their peak.
"I broke a toilet. That's how heavy I am," said Smith. "I can't take all the credit — that was an old toilet and a very waterlogged wall — but my size took that toilet down. I cannot cognitively reframe it and be like, 'It wasn't me — it was the toilet.' It was definitely me. And that's a wake-up call!"
Even still, Smith would remain heavy for the time being. It wouldn't be until another major, much more public incident would cause him to reevaluate his lifestyle.
Next: An embarrassing moment
The airplane incident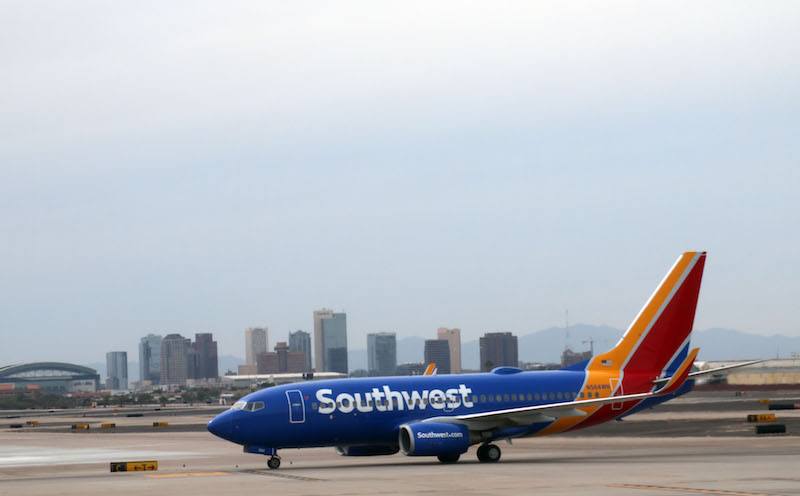 In 2010, Smith was preparing to take a short Southwest flight from Oakland to Burbank, California. It's embarrassing enough that Smith had found it routine to purchase two seats on his flights because of his girth, but in this instance, there had been only one seat left. Because of Smith's inability to fit into that seat and the safety concerns that it caused, according to Southwest, he was removed from the plane prior to takeoff.
"If a customer cannot comfortably lower the armrest and infringes on a portion of another seat, a customer seated adjacent would be very uncomfortable and a timely exit from the aircraft in the event of an emergency might be compromised if we allow a cramped, restricted seating arrangement," Southwest said.
Although Smith was understandably upset about the situation and took to Twitter to voice his anger, the incident did nudge him in a positive direction. Over the course of the next year, Smith would lose 65 pounds.
Five years after being kicked off a Southwest flight, he had lost 85 pounds. But that wouldn't protect him from what would come next.
Next: Smith had 'the big one'
The massive heart attack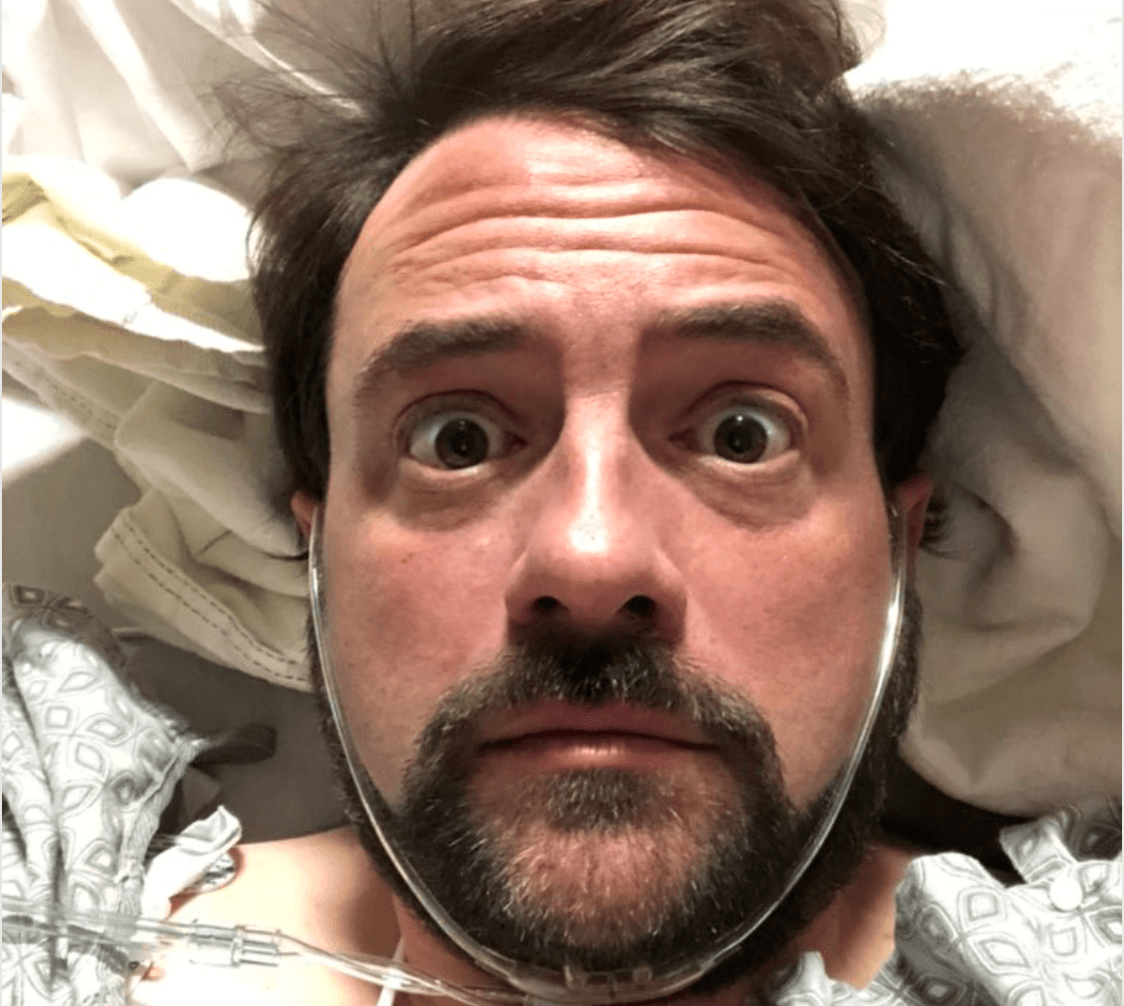 In February 2018, Smith suffered a massive heart attack after a show. In typical fashion, he went to Twitter to make a statement on the subject.
"After the first show this evening, I had a massive heart attack," Smith wrote. "The Doctor who saved my life told me I had 100% blockage of my LAD artery (aka "the Widow-Maker"). If I hadn't canceled show 2 to go to the hospital, I would've died tonight. But for now, I'm still above ground!"
The weight loss had been unable to cover up 40 years of bad habits. Smith followed up his tweet with a video two days later that clarified that he very nearly died from the massive heart attack, and gets very emotional recounting the exact moment when he realized what was happening.
Next: A new diet courtesy of a magician
Taking an idea from Penn Jillette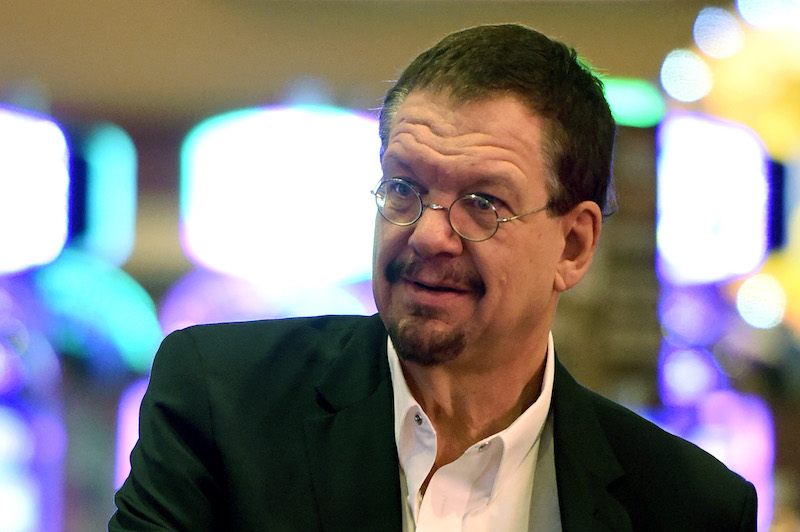 Immediately following his release from the hospital, Smith was inspired by fellow celebrity Penn Jillette's weight loss. Jillette recently released a book, Presto!: How I Made Over 100 Pounds Disappear and Other Magical Tales, which details a quirky "mono diet" in which you pick one food to be the only food you will consume. It sounds extreme, but apparently it has worked. Even still, experts advise against the diet.
"The desperation of wanting to lose weight — and see results quickly — will lead people to choose a plan that makes no biological sense," NBC News Health and Nutrition Editor Madelyn Fernstrom said. "This is not an advisable plan."
The bottom line is that in the two weeks following Smith's heart attack, he had lost 13 more pounds. All of that, by eating just one simple food … and it's not one that you would normally associate with weight loss.
Next: Mark Watney would be jealous
All potatoes, all the time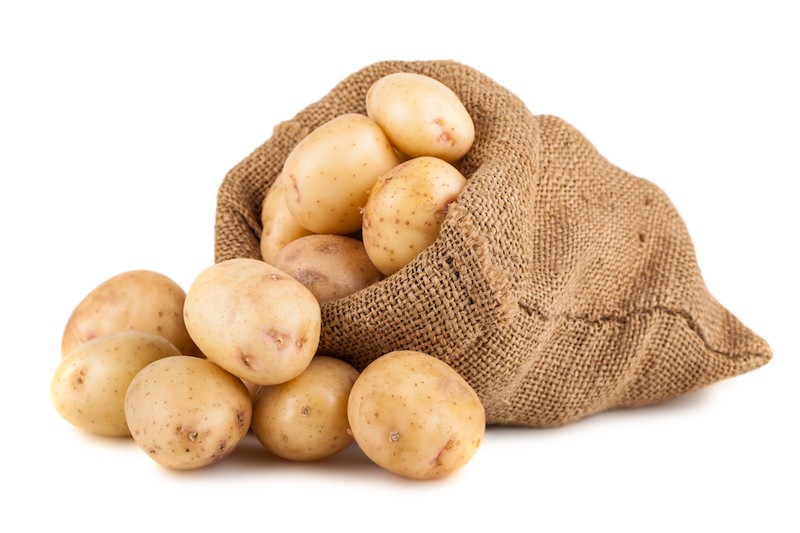 The food that Jillette chose for his diet was potatoes, leading to his massive weight loss in just a few months back in 2015. Smith has also been eating exclusively potatoes since his heart attack. But the potato-only diet isn't a long-term fix, and Smith knows that.
"No more animal-related products. My kid is thrilled because she's a vegan. She's like, 'Welcome home, brother,'" Smith said. "This doesn't come from a personal philosophy, this comes from an 'I have to.' I don't know if I call myself a vegan, maybe a non-animal eater. The program is so far manageable."
"They introduce vegetables. I'll give it a shot it's that or the (freaking) grave," he said. "I can't guarantee I'm going to be a vegetable eater. I ate the way I wanted for 47 years and look where it got me. You had your fun, move on."
The best news is that it sounds like Smith is on his way to recovery, and finding new ways to change his bad habits and extend his life.
Next: The recommended diet to combat heart disease
How to eat after a heart attack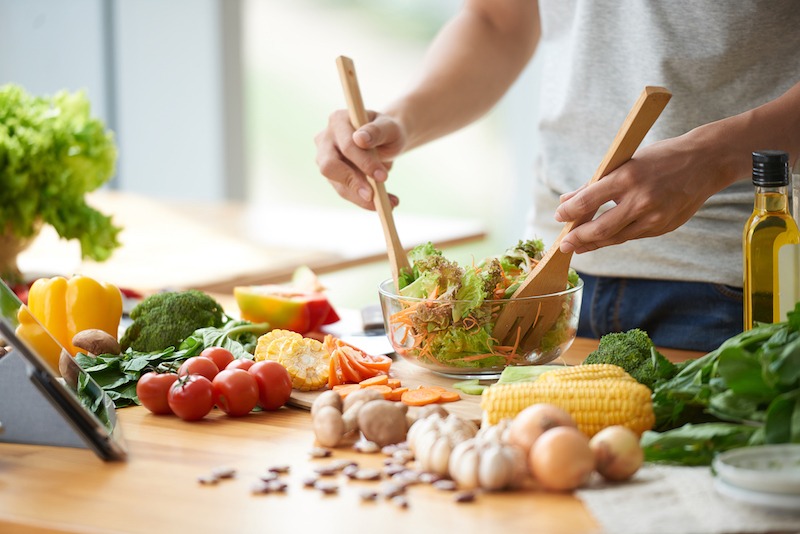 Heart disease is a major killer in America, due to the country's high obesity rates. Around one out of every four deaths in the United States comes as a result of heart disease, and well over half of those are men. The Heart Foundation has some non-potato recommendations for changing your diet following a heart attack.
Eat plenty of vegetables (aim for five serves every day) and fresh fruit (aim for two serves every day).
Choose wholegrain types of breads, cereal, pasta, rice and noodles.
Select lean meat (meat trimmed of fat and poultry without skin). Limit processed meats, including sausages, and deli meats, such as salami.
Eat up to six eggs every week.
Limit take-away foods (e.g. pastries, pies, pizza, hot chips, fried fish, hamburgers).
Limit salty, fatty and sugary snack foods (e.g. crisps, cakes, biscuits, lollies and chocolate).
It's also important for those with heart disease or who have suffered a heart attack to stay away from sweetened drinks such as soda or juice, focusing more on drinking water. Fat is okay, but choosing healthier fats (such as unsalted nuts, avocado, or mayonnaise) is important as well.
Next: Smith's future projects in Hollywood
The future for Kevin Smith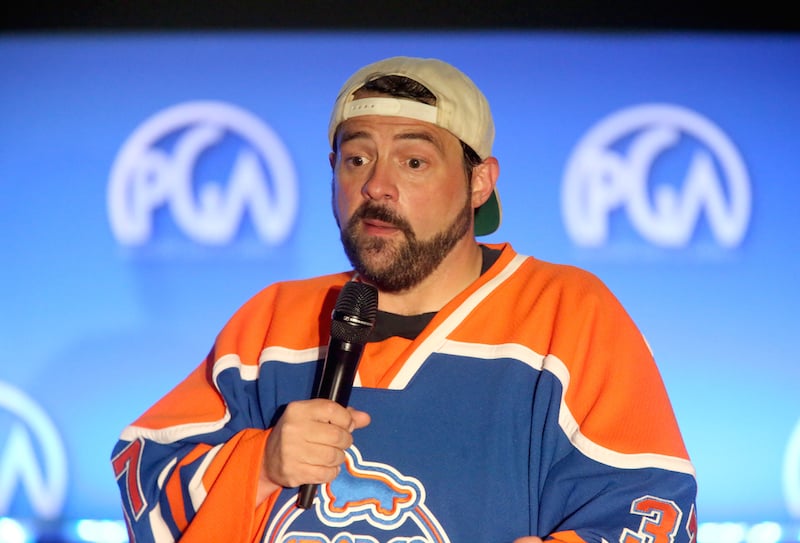 The immediate future for Kevin Smith is unclear. His television series, Comic Book Men, continues to run in its seventh season on AMC. He is an executive producer on an announced TV series titled Sam and Twitch, and he has been involved as an executive producer in a TV movie titled Hollyweed. There isn't much else on Smith's plate that has officially begun production.
However, he has said that his planned reboot of Jay and Silent Bob — preemptively titled Jay and Silent Bob Reboot — has not changed after the heart attack, which is something that has Smith's fans delighted. There is no release date for the movie as of yet, and it's believed to still be in the writing phase. At any rate, don't expect a heart attack and major lifestyle changes to keep Smith from putting his stoner characters back on the big screen at some point in the near future.
Check out The Cheat Sheet on Facebook!