Khalid Is in Seoul and ARMY Suspects It Has Something to Do With BTS's Comeback
It's happening. Maybe. Back in May, Khalid and BTS confirmed they were planning to collaborate. After being clowned many times about the release date of the collaboration, it seems like something could finally be in the works. Because of recent events, ARMY is suspicious Khalid's collaboration with BTS is currently underway and has to do with BTS's upcoming comeback.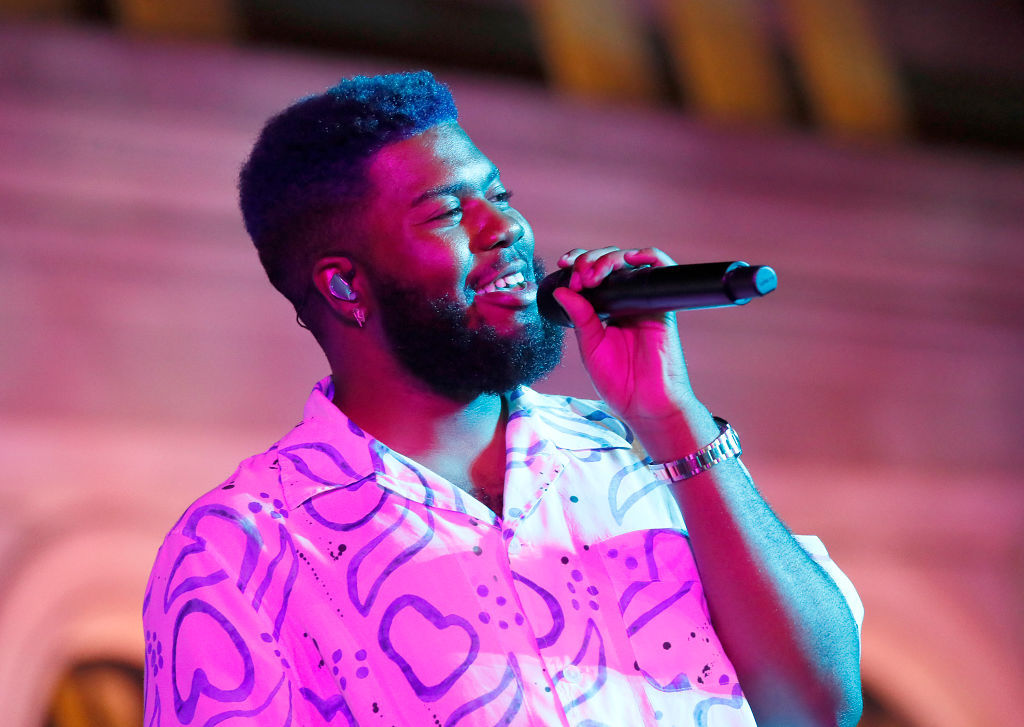 Khalid posted that he is in Seoul on Instagram
Hopes about the collaboration resurfaced when Khalid posted that he was in Seoul on his Instagram story. Khalid also shared a post from Lauv congratulating Khalid on his new single "Up All Night" to his story. Lauv recently collaborated with BTS to make a remix of their song "Make It Right." After BTS fans spotted the posts, they began to wonder if Khalid's visit was due to his collaboration with BTS.
"Khalid's in South Korea right now he also posted Lauv's Instagram story, Lauv collaborated with @BTS_twt this can only mean one thing…KhalidxBTS collaboration is coming. #BTS#방탄소년단," one fan tweeted.
BTS recently traveled to Finland for a photo shoot
BTS recent traveled to Finland for an undisclosed photo shoot. Some fans suspected this photo shoot had to do with their new partnership with FILA. However, other fans deduced that BTS could have traveled to Finland to film something related to their comeback.
"not to alarm you but have you realised that bts have been in finland for a few days & that's way to long for just a photo shoot… i'm not saying that they might've filmed an mv or something for comeback but that's exactly what i'm saying," a fan tweeted.
A fan wrote on Twitter, "bts' fila contracts don't start til december,,,,so WHY are they in finland?"
"Why is no one talking about the fact that BTS has been in Finland way too long for just a photoshoot…Over four days is enough time to film an MV…," another fan tweeted.
"let's discuss how bts went to FINLAND for a photoshoot …… jungkook has part blonde hair… joon is blonde again and taehyung has a mullet ….. if that doesn't scream comeback preparations idk what does," wrote a Twitter user.
BTS returned from Finland and is in Seoul at the same time as Khalid
In what seems like perfect timing, BTS arrived back from Finland and returned to Seoul. When BTS returned, fans realized that both BTS and Khalid are in Seoul at the same time. ARMY suspects that the artists could be working on their long-awaited collaboration.
"You know who's in Korea? Khalid. How's that collaboration coming along? @BTS_twt#BTS#방탄소년단," wrote a Twitter user.
"Wait a minute…..I just realized….Khalid is in korea and bts are back in korea…which means……," one fan tweeted.
ARMY thinks Khalid's visit involves BTS's upcoming album
ARMY has long suspected that BTS's upcoming album will be called Map of the Soul: Shadow. BTS has said they are working on a new album. Because some members of BTS have changed their hair styles, it seems filming for the comeback concept could be well underway. Other fans think Khalid traveling to Seoul is related to BTS's comeback.
"What if the next title track for MOTS: Shadow is BTS ft. Khalid and Khalid has gone to Seoul for shooting of the Mv," one fan speculated.
"Now that BTS and Khalid both are in korea at the same time, is it safe to say?, Shadow's coming," a fan tweeted.