Khloé Kardashian Admits She Never Wanted the 'Khloé & Lamar' Spinoff
When Keeping Up With the Kardashians premiered back in 2007, Khloé Kardashian would never have guessed what the rest of her life would look like. She once said that when she first heard about her family's reality show, she didn't even realize what she was agreeing to. More than a decade and and tons of fame later, Kardashian said that out of all the filming she's done, her spinoff show, Khloé & Lamar, is the one thing she never wanted to happen.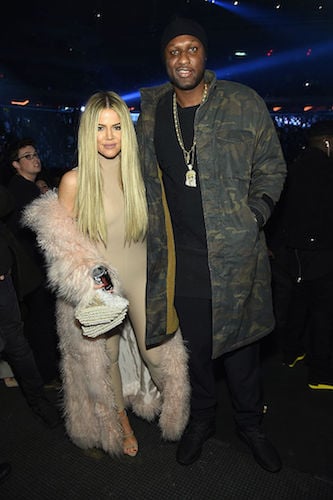 Kardashian was married to Lamar Odom from 2009 to 2016
Kardashian and Odom had a whirlwind relationship. The two began dating in late summer 2009, and they only dated for a little more than a week before getting engaged. Within a month, they were married, and the wedding was filmed for KUWTK. At first, things between the two were great. They were so in love, and it doesn't seem like either of them ever totally lost those feelings. However, Odom became caught up in drugs, and he started making decisions that affected their marriage. Within a few years, their honeymoon phase came to a crashing halt.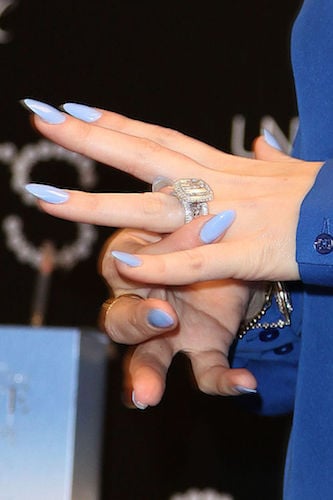 The couple went through a messy divorce
Odom's drug problem spun out of control, and his entire life took a downturn. He began cheating on Kardashian with prostitutes, and there was even a time when she attacked another woman in his hotel room. He later overdosed and was discovered barely alive — from there, he slowly worked to get his life back on track, though things in their relationship were never in a good place again. However, Kardashian fell out of love with him because she had to, not necessarily because she wanted to. In a later episode of KUWTK, she recalled that if life had gone the way she wanted, she'd still be married to him.
Kardashian admits she never wanted the two to have a reality show
KUWTK has been on for a dozen years, so naturally, the women have their favorite and least favorite episodes they've filmed. But for Kardashian, the entire two seasons of her spinoff show Khloe & Lamar was something she never wanted to happen. "I never wanted Khloé & Lamar, my ex-husband did," Kardashian revealed to Entertainment Tonight. "He sold it to E! and I let it happen because I wanted him to be happy." The show proved to be more than the two of them could handle, especially since they were both still making frequent appearances on KUWTK. "I was the one who canceled it," she said.
The Kardashians' fame has reached a height none of them ever imagined
Nobody could have guessed where a 30-minute reality show (now an hour) would have led the family. Today, the Kardashians are one of the most well-known families in the world, and their fame seems to only keep growing. Kylie Jenner, the youngest of the sisters, is a billionaire, and all of the other women have made millions for themselves as well. And it's all thanks to momager Kris Jenner's brilliant idea to have the family's hilarious and serious moments be caught on camera back in 2007.