Khloe Kardashian and Tristan Thompson: Does Daughter True's Resemblance to Her Father Pain Khloe?
The Kardashian sisters receive a lot of criticism for their day to day choices. One thing that can't be denied is their love for their children. But that doesn't stop fans from making cruel and insensitive comments.
When one fan insinuated that Khloe Kardashian hates that her daughter looks just like her ex, the reality star had the perfect response.
Khloe Kardashian welcomed her first child last year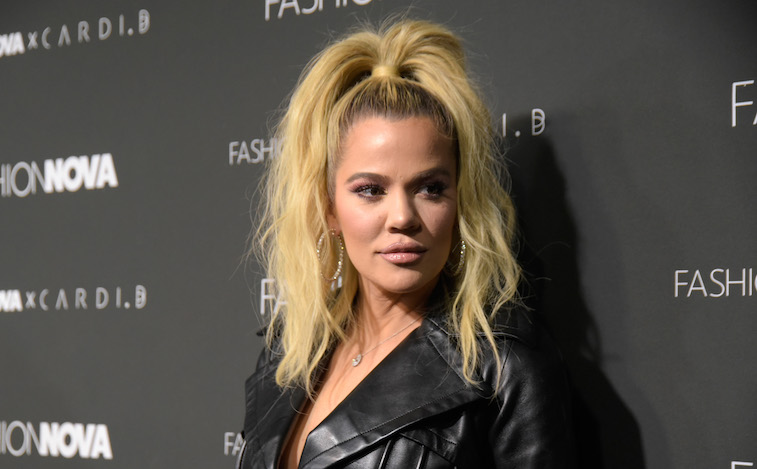 Khloe Kardashian just celebrated her daughter's first birthday the only way the Kardashians know how, with an epic, over-the-top birthday party.
But fans of Keeping Up With the Kardashian know that Khloe struggled to become pregnant for several years. The reality star underwent fertility treatment and considered using a surrogate at one point.
After years of trying, the youngest Kardashian sister was surprised to discover that she became pregnant the traditional way. Khloe gave birth to her daughter True on April 12, 2018.
A few days after True was born, Khloe took to Instagram to share her happiness with the world, "Our little girl, True Thompson, has completely stolen our hearts and we are overwhelmed with LOVE. Such a blessing to welcome this angel into the family! Mommy and Daddy loooooove you True!"
True's birth came just days after the tabloids reported that her boyfriend Thompson was seen in a club getting cozy with other women.
A heartbreaking affair ended the couple's relationship
According to multiple gossip sites, Thompson was seen around town with multiple women on more than one occasion. Shortly after Khloe gave birth, videos and pictures were released of the basketball star with these women.
Unfortunately, once the first report was released, several other accounts made the news as well. In addition to being seen in a night club with two other women, TMZ caught a woman sneaking into Thompson's hotel room. Another woman claimed that she had slept with Thompson and was now pregnant with his child.
Despite the reports, Kardashian chose to stay with the father of her newborn child. However, she wasn't prepared for the next cheating scandal.
In February 2019, news broke that Thompson was seen at a party with Jordyn Woods, a family friend and best friend to Kylie Jenner. As the story unraveled, it was revealed that the two had crossed a line and may have had an affair.
Although Kardashian had forgiven Thompson before, this time she had had enough. The two broke up and have since shared custody of their daughter, True.
True looks just like dad
There's no doubt that True Thompson looks just like daddy. A recent side by side picture showed just how much the two looked alike. One Instagram user thought it was appropriate to mention just how hard this must be for the reality star, writing, "I know Khloé hates Tristan but Baby True starting to look just like him."
Kardashian was quick to respond. She wrote, "Why would I ever hate anyone who helped create such an angel? People make mistakes but I won't hurt my own healing by holding on to hate. I'm too busy raising my beautiful baby and securing that [money] to hate any individual. Sweet True has always looked like her daddy. She's beautiful!"
This isn't the first time Kardashian has had something to say about Thompson. Earlier this year when a fan hinted that Thompson wasn't a good father, the reality star was quick to shut down the negative talk, writing, "…he is a good dad to her. My sweet and special baby True will NEVER be put in the middle of him and I. I can promise that."
Despite the issues that Kardashian has had with her ex, she will always prioritize her daughter's happiness. Out of her relationship, her beautiful daughter was born. And because of that, she'll never regret the relationship she shared with her ex.