Khloe Kardashian Breaks Down Over Tristan Thompson Cheating Scandal in New 'KUWTK' Trailer
When news of the Tristan Thompson and Jordyn Woods cheating scandal broke, many Keeping Up With the Kardashians fans wondered if any of it would play out on the reality show. Turns out, fans will get a very real look at how things went down — and, based on the new KUWTK trailer, Khloe Kardashian was in a pretty bad place when she found out.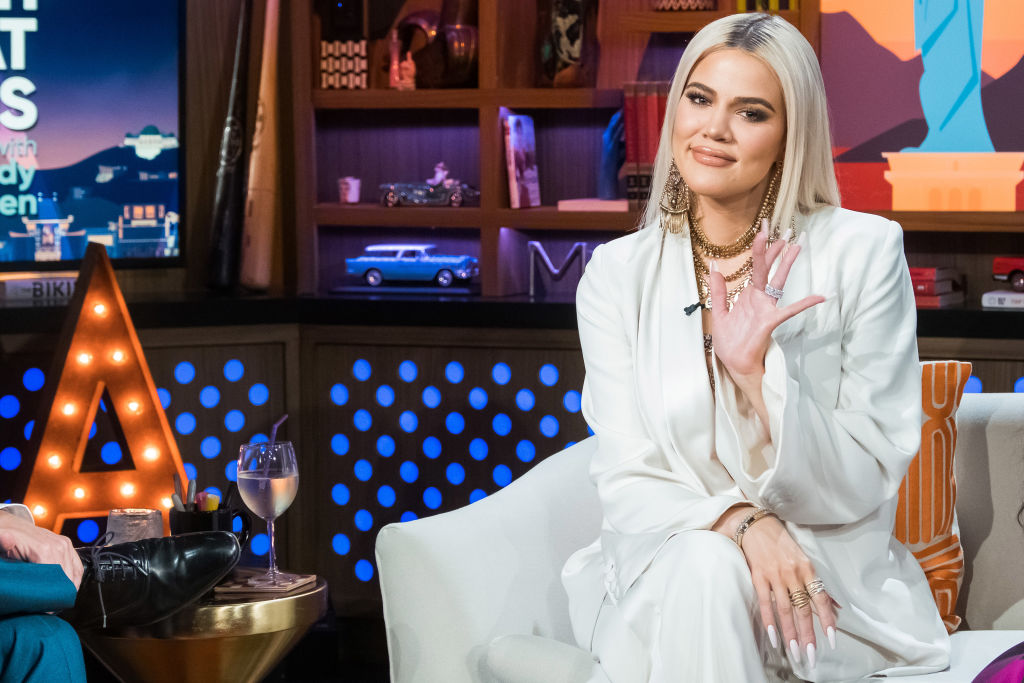 The New Keeping Up With the Kardashians trailer dropped
The first trailer for Keeping Up With the Kardashians season 16, released last month, teased a bit of what Khloe was going through, when she said, "It's really hard to regain trust. Your one stupid weekend — you just demolished a relationship."
In the new trailer, fans see exactly what Khloe went through when the cheating scandal broke and it's heartbreaking to watch. She notes as she sobs: "It just sucks it has to be so public… I'm not just a TV show. Like, this is my life."
Khloe also drops this truth bomb: "Tristan might love me, whatever that means. He has no respect for me whatsoever."
It's clear that Khloe's world was rocked
Khloe's reaction to the scandal seems at the forefront of the trailer and it's not surprising, given the high drama that's involved. At one point, she screams at her phone: "My family was ruined!"
In another moment, she screams "LIAR!!!" at her phone. Fans are guessing it's in response to Woods' discussion with Jada Pinkett Smith on Red Table Talk, where she explained her side of the story. Woods noted: "It was like a kiss on the lips, but no tongue kiss, no making out. Nothing. But I don't think that he's wrong either, because I allowed myself to be in that position. And when alcohol's involved, people make dumb moves or people get caught up in the moment."
In response, Khloe took to Twitter to write: "Why are you lying @jordynwoods ?? If you're going to try and save yourself by going public, INSTEAD OF CALLING ME PRIVATELY TO APOLOGIZE FIRST, at least be HONEST about your story. BTW, You ARE the reason my family broke up!"
There are other notable moments in the KUWTK trailer
While the cheating scandal might dominate the Keeping Up With the Kardashians trailer, there are other notable moments teased as well.
At one point, Kris Jenner is seen giving a toast to Woods and Kylie Jenner, so it seems likely that they'll do a deep dive into how Woods and Jenner's relationship was over once the scandal news broke. Kylie later remarks: "I just hope that there's a light at the end of this tunnel, but I don't see it right now."
There's also mention of Kim and Kanye having a baby, a brief moment with Kourtney and Scott Disick, and a brief glimpse of Kendall.
Overall, the focus appears to be about the cheating drama, with Khloe remarking: "True's the best thing that's happened to me, ever. Sometimes the world forgets just to be kind and that we're all going through something. Maybe just be a little more understanding because it f**king sucks."
Keeping Up With the Kardashians returns March 31 on E!