Khloe Kardashian's Fans Accuse Her of Plastic Surgery After Newest Instagram Post
Khloe Kardashian is under attack again. Her recent Instagram post has fans accusing her of getting plastic surgery, even though she's explained before how her use of contouring makeup makes people think she's had a nose job.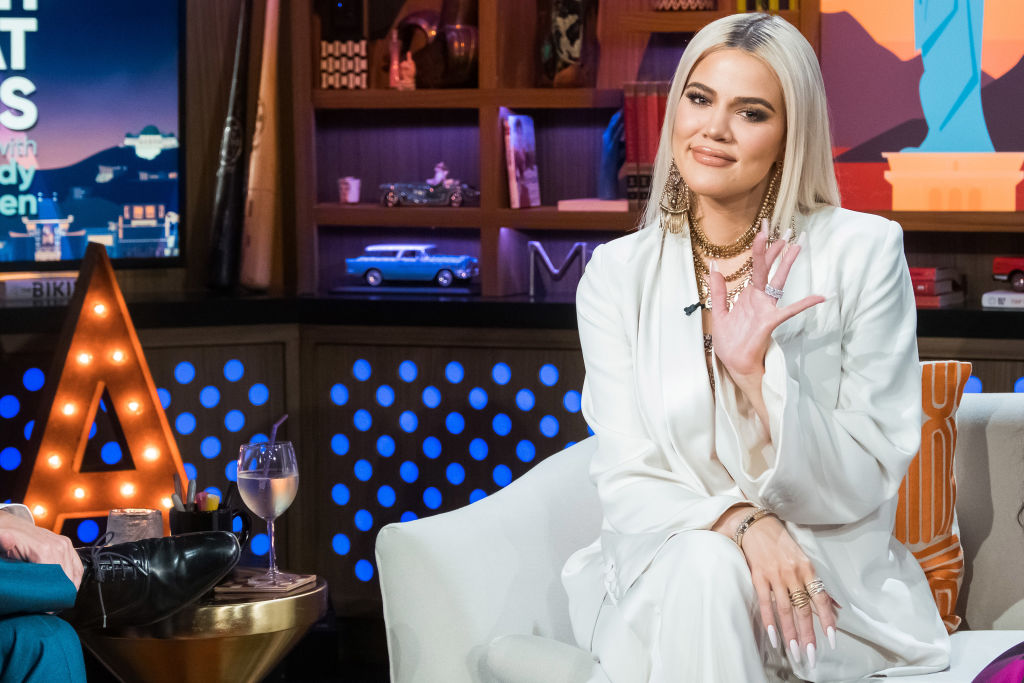 Fans were surprised by Kardashian's new Instagram pics
Kardashian kept her Instagram caption simple, writing, "Hydrated and Healthy!" on a series of pictures and videos showing the reality star looking glam in a tight pink top and jeans. She tagged the team of people responsible for her style, hair, and makeup, and it's clear she's more than happy about the look.
Her followers seemed a bit stunned by Kardashian's look, with many finding her completely unrecognizable. Some comments included: "What happened to your face. It looks soooo different," "What have you done?," and "I had to do a double take! I can't believe this is you @khloekardashian."
Others added their thoughts, saying they aren't fans of the look, with one person commenting: "I really love you very much but the changes you made in your face no not at all" and another person remarking, "idk wtf filter she has on here but she does not even look real."
There was a flood of commenters that were missing her old look, with one person sharing: "Damn khloe, has gotten way to [sic] skinny. You've always been beautiful girl both inside and out, don't allow society and procedures to change that" and another fan saying, "Who are you!!! Don't even recognize you anymore girl. You were just gorgeous the way you were!!!"
There were others who said they didn't recognize her and a number of people called for her to put an end to tweaking her face, with comments such as: "Please don't do anything more to your face it's beautiful," and "Truly don't understand the need to completely change your face."
One commenter encouraged: "Khloe. You're a beautiful woman. You don't need to edit yourself this much. I get it, we all love to touch up a spot here or there, but this is extreme & I worry that you think you NEED to do this much. Just love yourself ok?"
Other fans supported her
Of course, there were plenty of fans in Kardashian's corner, with one person commenting: "A strong woman GOD made. And never change to fit into this world. Be who you want to be. Be A beautiful Strong woman for your beautiful daughter and inspiration to all."
Others noted: "I hope you aren't listening to all the negativity, you are beautiful and you've always been my favorite!" and "You've ALWAYS been beautiful. You're my absolute fave! Please keep being so real and amazing. I pray you get all the best life has to offer."
Kardashian shared how contouring makes her nose look different
In July, Kardashian did a makeup tutorial for Vogue, where she showed how she does some contouring to her nose that might make her look "crazy."
She shared in the video: "One of my favorite things is nose contour. But this does stress me out a little bit. In person and how cameras reflect and light, everything looks different, so sometimes I will contour my nose and in real life I think I look so good and then in some photos I look crazy!"
She demonstrated how she does what she calls her "nose contour for dummies" process, achieving a slimmer looking nose by drawing lines along the sides from the eyebrow down.