Khloe Kardashian Feels Bad for Scott Disick's Girlfriend Sofia Richie — Here's Why
Dealing with a romantic partner's ex-girlfriend can be difficult in the best of situations. But when that ex is also the mother of your man's three children and when people keep wishing they'd get back together, it takes a whole lot of self-confidence to overcome jealous feelings.
Sofia Richie knows this all too well. The 20-year-old model and girlfriend to Scott Disk, Kourtney Kardashian's ex-boyfriend, has been dealing with a ton of backlash ever since the pair got together. Even though they seem super serious, fans can't help but fantasize that Kourtney and Scott will eventually rekindle their romance, leaving Sofia out in the cold.
On the most recent episode of KUWTK, Khloe revealed that she wouldn't react well to the constant obsessing over Kourtney and Scott's failed relationship. She even feels a little bad for Sofia Richie.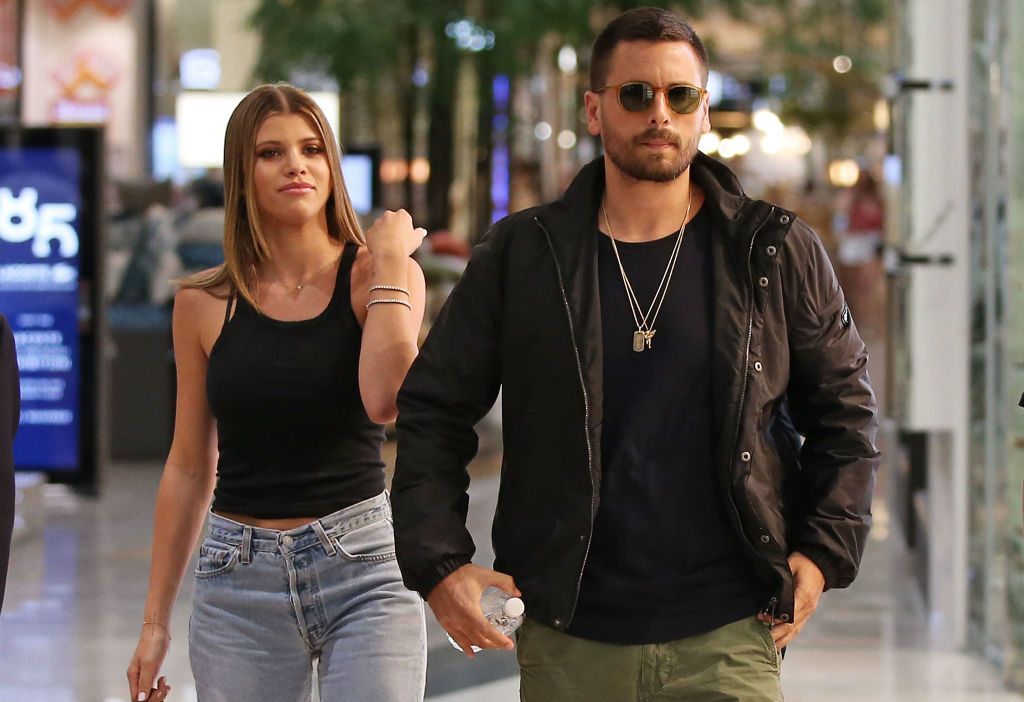 Why do people keep saying Kourtney Kardashian and Scott Disick are soul mates?
They may have had their share of issues, but fans can't help but notice that Kourtney and Scott kept coming back to each other, even when times got hard. That's why it wasn't too shocking when the two were called "soul mates" by a total stranger.
The two visited a spiritual healer in Bali to try to gain insight into their lives. While there, the healer called them "two old souls" with a "very strong bond." The phrase "soul mates" was used, too.
Khloe feels bad for Sofia Richie, but it may be her own drama she's projecting
It's definitely not surprising that Khloe Kardashian said hearing that type of prediction about a lover would make her feel "insecure." After all, she's been dealing with multiple instances of betrayal from her own former boyfriend, Tristan Thompson, who also happens to be the father of her child. Plus he got caught cheating several times.
"I don't care how confident you are," Khloe said. "It's weird if you're Sofia."
With Khloe Kardashian's self-esteem at an all-time low, there's no reason to think hearing a prediction like that would sit well with her. But there are a few reasons Sofia Richie doesn't need to be concerned.
Kourtney Kardashian doesn't believe Scott Disick is her romantic soul mate
Even though Kourtney does believe Scott is her soul mate, that doesn't mean she's trying to replace Sofia Richie or ignore future partners in her own life. To her, the idea of a soul mate means something different.
"I normally don't like this type of stuff, but I'm really trying to connect and improve my relationships," she said of the spiritual healer. "I don't know what the definition of 'soulmate' is, but Scott and I, we're going to be in each other's lives forever. Like, we are soulmates in a sense. No matter what. Whether we're ever together again or not."
Scott agreed with this assessment.
"I don't really know what to think. I'm in another relationship. I just want to take whatever good away from it that I can," he said. "I mean, we have three children, we love each other and we're family. And I'm happy with that."
See, Khloe? They're just two adults working on being the best parents they can, getting along, and being apart. There's no need to freak out.