Khloe Kardashian Reveals What's Gotten Her Through the Tristan Thompson Scandal
Khloe Kardashian's been focusing on the positive things in her life.
While attending the opening night of the lounge, novelle at Mohigan Sun, the 35-year-old revealed how she's been handling life after the cheating scandal involving her ex-boyfriend, Tristan Thompson, and Jordyn Woods, the former BFF of her younger sister, Kylie Jenner.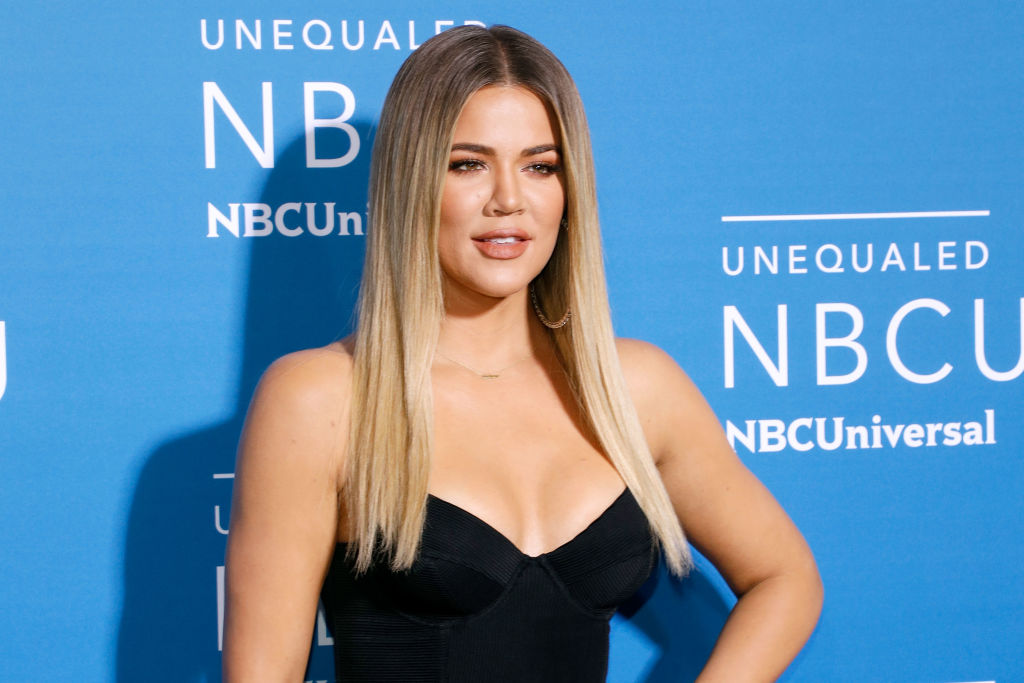 "Life is about ups and downs and I don't think I planned—obviously, I didn't plan for any of this to happen—but the beauty is that we can survive anything in life and it's about a strong mindset and a good support system," Kardashian said, according to E! News.
The cheating scandal played out on last week's finale episode of the reality show, Keeping Up with the Kardashians (KUWTK).
During the episode, Kardashian expressed feeling shocked by Woods's actions but less so about those of Thompson because of a previous infidelity scandal.
"[We] knew [Thompson] was capable of," she told her family in part one of the KUWTK Season 16 finale, referring to a previous scandal when security camera footage surfaced, just days before Kardashian gave birth to her and Thompson's daughter, True Thompson, of him getting very close with two women in a Washington, D.C., hookah bar.
Since Thompson and Woods hooked up in February of 2019, Kardashian's been looking for the silver lining.
"Life is great so you just gotta find the beauty in it," she said.
Much of her time has been focused on her daughter.
True's "babbling like no other," Kardashian explained. According to the founder of the clothing line, Good American, True's "really, really close" to talking. 
"I know she is never going to stop talking once she starts, but it's just so cute the little forms of communication she can do and everything for me is so rewarding," she said. 
Kardashian celebrated her daughter's first birthday with an elaborate party in April of 2019.
"Khloe has no desire to shut Tristan out of True's life," a source told People prior to the party. "He is her father and Khloe is much bigger than that. They communicate about True of course, but they aren't getting back together," they added. 
When fans weren't sure whether or not Thompson would be invited to his daughter's birthday in the wake of the scandal, Kardashian had plans to invite him but felt concerned about how her family would react. 
"So for True's birthday, "Khloé is figuring out how to get Tristan involved. She can't see how he can be around her family at a party, though. Everyone is just too upset with him," the source said. 
We know now Thompson did attend his daughter's first birthday party and her parents kept the drama to a minimum thanks largely in part to Kardashian's ability to keep her issues separate from her life with her daughter. 
"She's very good at compartmentalizing, and at the end of the day, she wants True to have a happy relationship with both of her parents," a source told Cosmopolitan. "She's not one to seek revenge or hold on to negativity."
Watch part two on the KUWTK Season 16 finale at 9 p.m. on E! Sunday night.