Kris Jenner Revealed How Big Khloé Kardashian's House Is & It's Massive
Khloé Kardashian has always had a seat in the lap of luxury. As a child, the reality star was raised in a wealthy household in Beverly Hills. Her upbringing included designer labels, luxury vehicles, and plenty of travel, courtesy of her father, Robert Kardashian, who was a well-known lawyer. For her part, Kardashian has compounded upon her inherited wealth by starring in the hit reality shows Keeping Up with the Kardashians and Revenge Body, co-founding her own fashion label, Good American, and collaborating with her sisters who own beauty brands.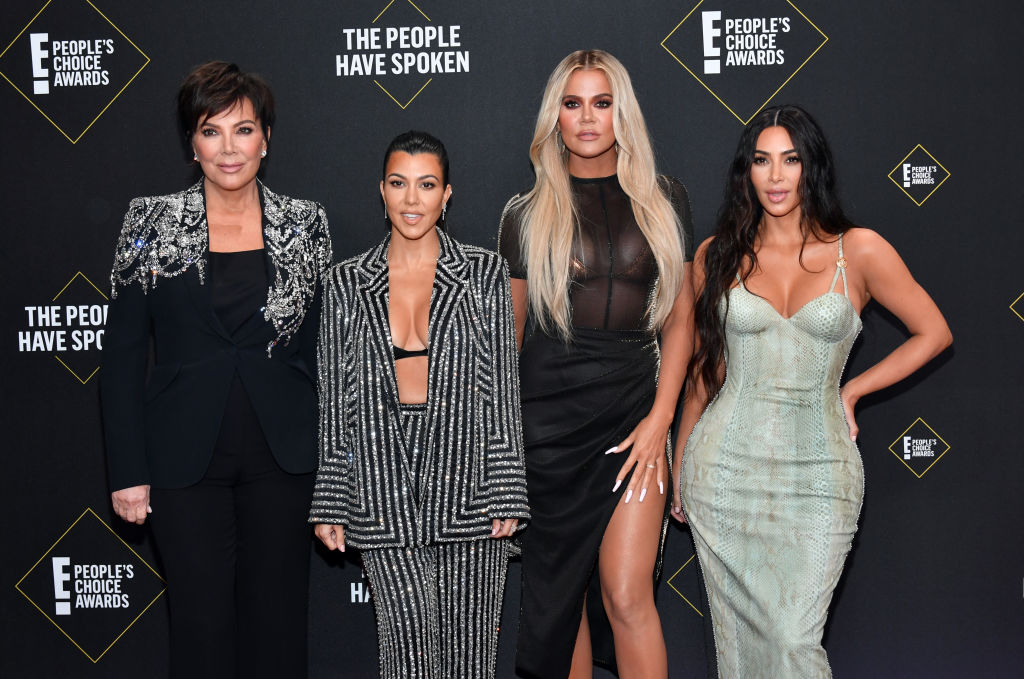 Khloé Kardashian's house
With all of her money, Kardashian is able to afford a good life for herself and her one-year-old daughter, True. One example of her wealth is the house that she owns in Calabasas, California. Back in 2017, Kardashian purchased the home from another celebrity, Justin Bieber, for a whopping $7.4 million. This is allegedly a whole million more than the "Boyfriend" singer paid when he purchased the house.
Kardashian posts a clip from KUWTK to Instagram
Recently, Kardashian posted a clip from Keeping Up with the Kardashians to her Instagram page, which featured her obsessively trying the remove scuff marks from the floors in her house."I'm just annoyed that I spent all this money and there's all these fuc*ing scuffs on the floor," the Good America owner said. The video then cuts to Kardashian's mother, Kris Jenner, who gives an interview about Kardashian's cleaning habits."Khloé is the most organized, cleanest, most obsessive person I know in her own home. But lately, she's on another level," the momager claims.
"You can't live on your hands and knees, honey. It's not going to get any better," Jenner declared. "Yes, it is. I've already gotten a couple of them out. I just don't understand —" Kardashian fires back. "A couple of them…this is 12,000 square feet!" Jenner declares cutting off her daughter. "What are people wearing in here?" Kardashian questions. "Maybe it's the baby. Maybe she's —" Jenner begins. "Don't bring True into this," Kardashian fires off.
A quick tour
Of course, Jenner was a bit overzealous when she declared that the house was 12,000 square feet. According to Velvet Ropes, Kardashian's home is actually only 9,214 square feet, but it's still massive. Spread across 1.3 acres of land, it boasts six bedrooms, a guest house, a swimming pool, and an insane wine cellar that can allegedly hold up to 200 bottles of wine, which makes the home perfect for entertaining guests. But clearly, entertaining has its pros and cons for Kardashian who is admittedly a bit of a neat freak.
Though Kardashian's behavior might seem bizarre to some, plenty of her fans seemed to identify with the reality star's behavior. Many of them chalked the cleaning up to Kardashian's zodiac sign, which is cancer. "That's how I am and I am a cancer too…if it's someone else's house and they don't wanna take care of it; that's fine by me but if it's mine, I need it to be clean clean." one fan wrote. "I'm a Cancerian as well and I'm the same way always wants things organized. Our home tends to be our sanctuary," another chimed in.
People are critical of the behavior
But, others were more critical of Kardashian's behavior. They felt that she could only afford to be anal about her house because she hired people to take care of every other aspect of her life. "When you have people that clean, wash your dishes, cook, repair your vehicles, wash your cars, park them, driver, landscapers, fashionistas, make up glam squad , people that clean your rooms, drawers, closets and shop for your [sic] groceries and clothes and decor your home it's so easy to claim you are [sic] the clean freak and organizer when someone else is actually organizing for you, you're actually just keeping it and maintaining what your employees do for you," one critic said adamantly. We certainly won't fault Kardashian for the way she chooses to interact with her own home. There are far more important things to be concerned about.