Khloé Kardashian Is Apologizing to Fans After the People's Choice Awards — Here's Why
Khloé Kardashian has apologized to fans for … getting honored at the People's Choice Awards. Well, sort of.
The 35-year-old won a People's Choice Award for Best Reality Star. Not only that but she, along with the rest of the Kardashian-Jenner family, won the Best Reality Show Award for their long-running reality series, Keeping Up with the Kardashians. Aside from this, they experienced an awkward red carpet moment ahead of the ceremony.
Khloé Kardashian didn't know she won an award
So, why did the founder of Good American spend time apologizing to fans on social media after the event? Because she didn't express gratitude for the fans who voted for her, which led to her winning the Best Reality Star award, according to Entertainment Tonight. 
The mother of one-year-old True Thompson took the stage with her sisters, Kourtney Kardashian and Kim Kardashian West, as well as their mother and manager — aka "momager" — Kris Jenner.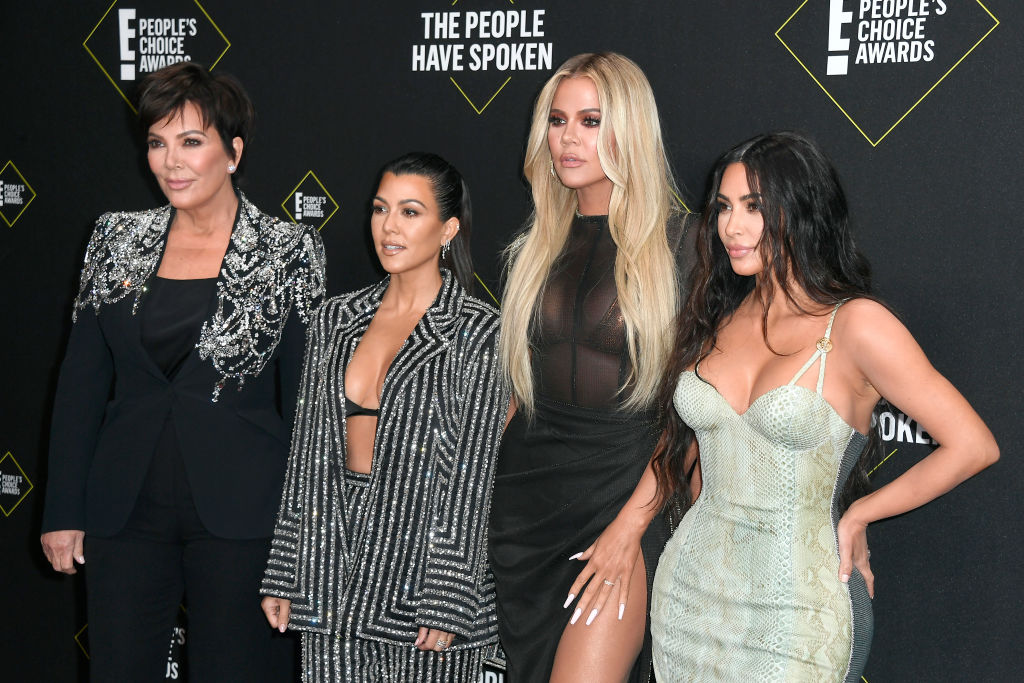 "It's so beyond loud in there," Kardashian responded to a Twitter user after they wrote they wouldn't vote for her again next year because she didn't thank the fans.

She continued in the same tweet saying that she didn't realize she had received a solo honor until after the family had accepted their award.

"I had no idea I won an individual award until we walked off stage," the reality star worth an estimated $40 million said. 
She went on, writing that she felt bad about the mishap. "I feel so badly right now. I am so f***ing grateful and appreciative!" 
"I can't believe I didn't say anything but I didn't hear that I won until after," she added with a sad face emoji. 
In another response to a fan's tweet about the speech or lack thereof, Kardashian said nerves were part of her keeping quiet onstage but she really didn't know she won an award of her own. 
"Nerves yes but I literally didn't know until after lol I still feel so badly about it," wrote to a fan. "I love you guys so much." 
In subsequent tweets, Kardashian further thanked fans for their support. 
"YOU ALL did this!! You all are the reason why we won!! Thank you all over and over again!!!! I love you all so so much!! Wow! The best base in the world," she wrote followed by multiple heart emojis.

Kardashian explained on Instagram

In addition to Twitter, Kardashian took to her Instagram Stories to clear up what happened with her sister, Kourtney, who also didn't say during their family's acceptance speech.
"Just so everybody knows, it's so awkward, like, when you go on stage," she said sitting beside Kourtney. "I know, Kim is a G and she kind of takes over and she will talk. Kourtney and I are in the back like … We never really know what to say and we're so grateful, we're so thankful," Kardashian said. "I won an award as well, but we just get nervous. I know people don't think we do."
"I won Best Reality Star, but I declined, so Khloé really won," Kourtney joked.
"So she gave me her hand-me-down award and I'm fine with that," Khloé said with a smile.
"We just want you to know that we do know how to speak. We just get nervous," she concluded in the video.
She followed the clarification with a typed message to fans: "Wow! I can not begin to share my gratitude and love to everyone who voted! Blessed is an understatement! I'm on cloud 9. Dreaming," she wrote followed by cloud and rainbow emojis.
This is the second year in a row Kardashian has won a People's Choice Award for Favorite Reality TV Star.