Khloé Kardashian Is No Longer Putting Blame On Jordyn Woods For Cheating Scandal: "This Was Tristan's Fault"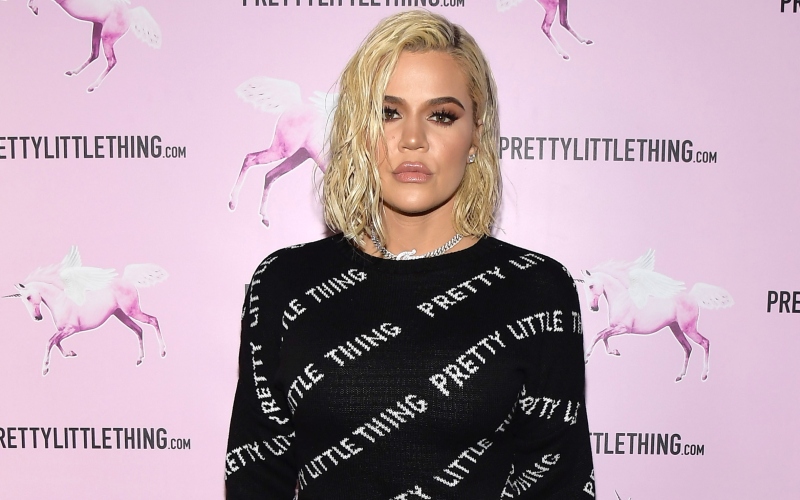 It looks like Khloé Kardashian has had a change of heart.
After putting the blame on Jordyn Woods for breaking up her family and betraying her trust, Khloe Kardashian now sees that the model was never the one to blame.
In a string of recent tweets, Kardashian regrets the things she has said about Jordyn Woods and now knows that the only one at fault was and always be Tristan Thompson.
The blame is now fully on Tristan Thompson
Over the past few weeks, the world has been in a frenzy over the Tristan Thompson and Jordyn Woods cheating scandal.
With all of the drama surrounding the situation, Khloe Kardashian has now come to terms with who is responsible for her heartbreak and humiliation.
On March 2, Khloe Kardashian took to Twitter to reflect on the situation and show that she no longer thinks Jordyn Woods should be the one to blame.
"This has been an awful week & I know everyone is sick of hearing about it all (as am I). I'm a rollercoaster of emotions & have said things I shouldn't have," she tweeted. "Honestly, Tristan cheating on me & humiliating me, wasn't such a shock as the first time."
Kardashian then followed up by sharing how even though Jordyn Woods betrayed her trust, Tristan Thompson is the person to blame. "What's been harder & more painful is being hurt by someone so close to me. Someone whom I love & treat like a little sister. But Jordyn is not to be blamed for the breakup of my family. This was Tristan's fault."
Khloe is ready to focus on more important things
As she wrapped up her string of tweets, Khloe Kardashian shared that she is ready to put this situation behind her and continue being a good mother to her 10-month-old daughter, True.
"I have to move on with my life & count my blessings, my family, my health, & my beautiful baby True," she wrote.
A day before the reality star put the blame on Tristan Thompson, Kardashian called out Jordyn Woods for ruining her family and accused the model of lying.
On the latest episode of Red Table Talk with Jada Pinkett-Smith, Jordyn Woods opened up for the first time to share her side of the Tristan Thompson scandal.
The 21-year-old model admitted to kissing Thompson on the lips but denies ever hooking up with him.
"It was like a kiss on the lips, but no tongue kiss, no making out," Woods said. "Nothing. But I don't think that he's wrong either, because I allowed myself to be in that position. And when alcohol's involved, people make dumb moves or people get caught up in the moment."
Woods then revealed that she is not the reason Khloe Kardashian and Tristan Thompson's relationship ended.
Soon after the episode aired, Khloe Kardashian took to Twitter to call out Jordyn Woods for sharing nothing but lies during her interview.
"Why are you lying @jordynwoods ?? If you're going to try and save yourself by going public, INSTEAD OF CALLING ME PRIVATELY TO APOLOGIZE FIRST, at least be HONEST about your story. BTW, You ARE the reason my family broke up!" Kardashian wrote.
The reality star then explained that even though Tristan Thompson is also to blame, he, unlike Woods, addressed the situation privately.
She wrote, "Tristan is equally to blame but Tristan is the father of my child. Regardless of what he does to me I won't do that to my daughter. He has been addressing this situation PRIVATELY. If Tristan were to lie publicly about what conspired, then yes I would address him publicly as well."
Will Khloe Kardashian forgive Jordyn Woods
Even though Khloe Kardashian has now put all of the blame of Tristan Thompson, the reality star still has some anger toward Jordyn Woods.
Kardashian has shared how betrayed she feels by Woods, who she once considered a sister.
There is no telling if Khloe Kardashian will ever forgive Jordyn Woods for her part in the scandal.
However, Kardashian has now come to peace with the situation and can now put all of this behind her.