Khloé Kardashian Wishes Kim Kardashian West A Happy Birthday By Posting A Video Of Her Throwing Up
There's truly nothing in the world quite like sisterly love!
Today is Kim Kardashian West's birthday and Khloé Kardashian always goes big on birthdays.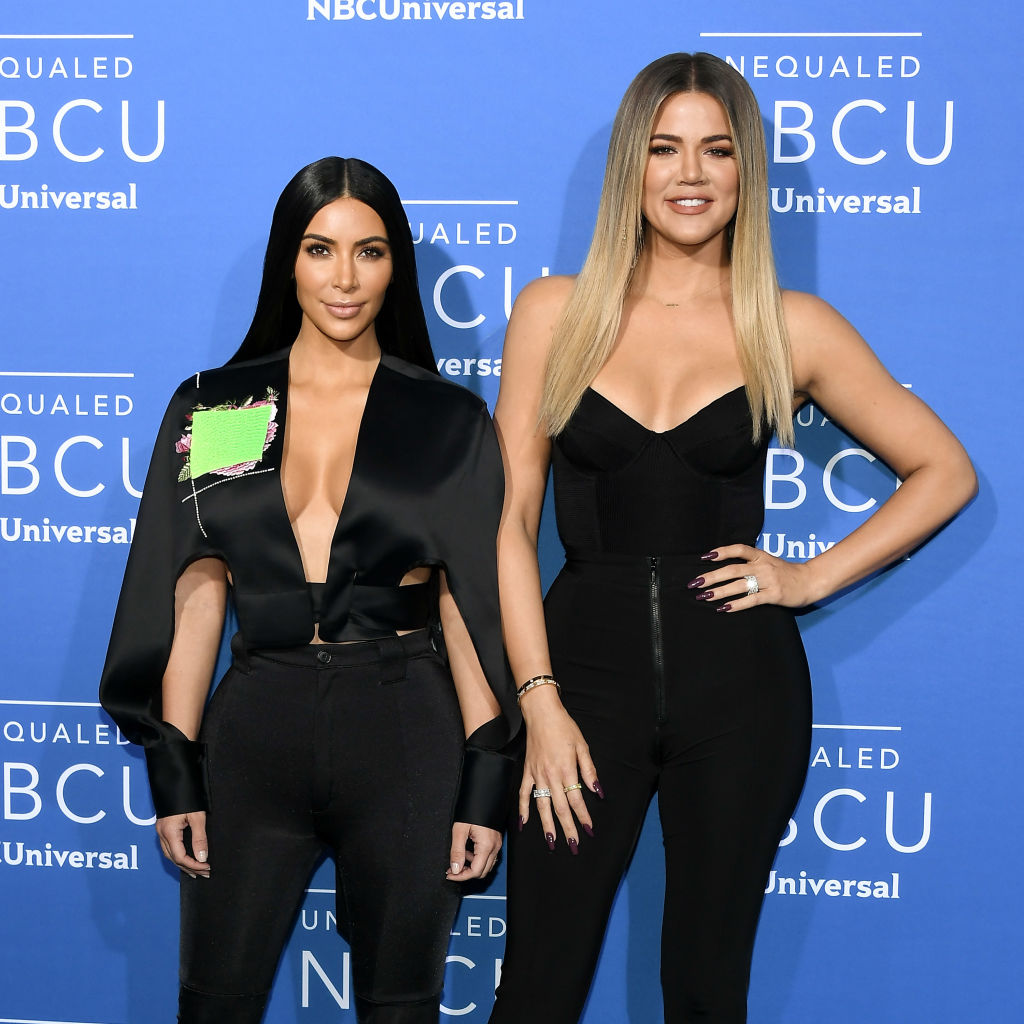 In honor of Kim's special day, Khloé took to Instagram this morning to post a sweet tribut to her sister.
Khloé Kardashian's sweet Instagram post in honor of Kim Kardashian West's birthday
"It's your birthday @kimkardashian!!! There are so many wonderful things I wish people knew about you. There are SO many things, so I will only name a few. For all the years of your life, you have glowed from the inside out. There has always been a magnetic energy about you. You've written your own set of rules, always with love. You have forever had an immense amount of courage and faith that everything will always work out," wrote Khloé.
She continued: "But most importantly, You leave people better. You want everyone to be the best version of themselves. You leave people feeling empowered and full. I pray, on your birthday and every day of your life, that you forever feel loved, respected and appreciated! We all love you so much! I am so proud of all that you were, all that you are and all that you are going to be! Happy birthday @kimkardashian!! You are everything to so many but especially me"
So sweet, right? Almost!
Along with Khloé's touching caption, she posted a few photos and videos of her sister. In many of them, Kim is looking beautiful, fierce, often in the company of other family members.
But there's one video that shows Khloé and Kourtney aiding their sister in her getting sick (it's not explicitly said, nor is it confirmed, but it certainly seems as though Kim is heavily intoxicated).
"You got to throw up or you're gonna be really sick tomorrow," Khloé tells Kim. She does.
"I can't be in here. I'm gonna barf," says Kourtney as she exits.
The fan response
Fans mostly commented on Khloé's post about how sweet they think her tribute is.
"Wow Khloe!!! What a sweet loving tribute to your sis!!!! Beautiful!! Best part of bdays to me when your loved ones share how they feel about you," wrote one fan.
"This is why I love your family, you guys cherish THE most important thing, FAMILY. You guys are rich and can buy almost anything you want but you guys also understand having money isn't everything and the one thing that is everything is family. I love you guys for continuing to share that with the world. Happy 39th Birthday Kimmy. @kimkardashian Khloe you sure know how to give your family and everyone in your life love whether that's family or fans people who support you!" commented another.
But some fans couldn't help but comment on the video of Kim vomiting.
"This is so sweeet, im sure she'll love the vomit tribute lol," wrote one fan.
Even with the video of her throwing up, Kim seemed to appreciate the post.
"I love you so much!!!!" she wrote.
Happy birthday, Kim Kardashian West! Way to be a good sport!
Read more: Tyler Cameron Calls Kanye West Out For Saying Kim Kardashian's Met Dress Was 'Too Sexy'–'Ye lost his confidence'