Khloe Kardashian Opens Up About Being Civil With Tristan Thompson Amid Their Split
Khloe Kardashian is putting her personal issues with Tristan Thompson aside for the sake of their daughter.
The Keeping Up With The Kardashians star recently got candid about maintaining a civil relationship with her ex, just a few short months after their split.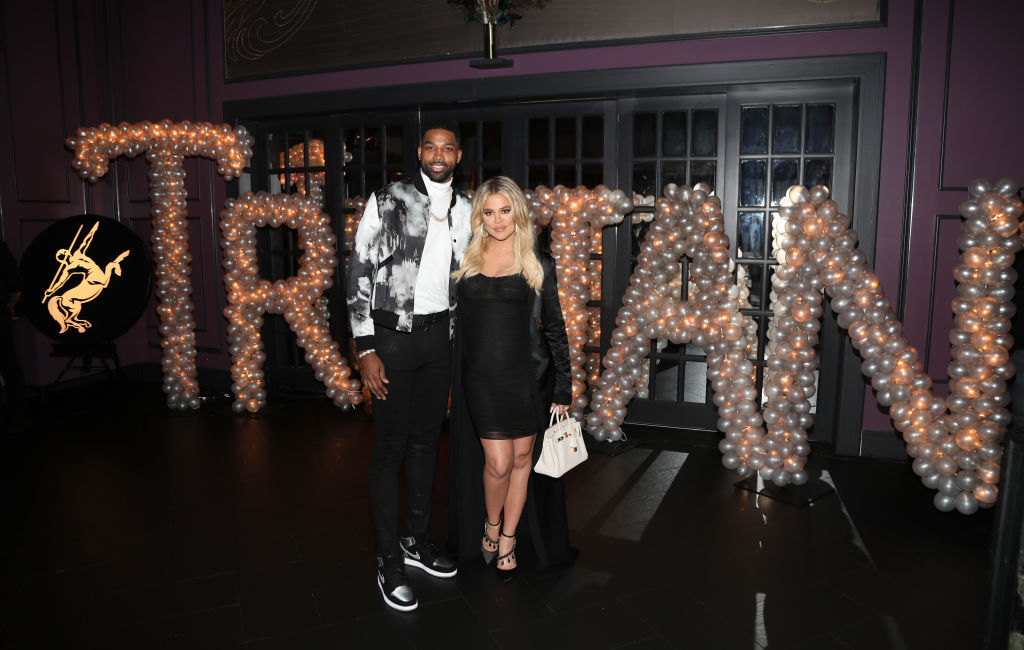 Though Thompson committed the ultimate betrayal, Kardashian still thinks of him as a great father and wants their daughter to grow up with both parents getting along.
Their daughter is the main priority
It's been three months since Khloe Kardashian called it quits from Tristan Thompson for good after finding out about his cheating controversy.
The scandal really took a toll on Khloe and many fans thought the reality star would not even want to see her ex anytime soon.
Though he hurt her badly, Khloe Kardashian never wanted to cut Tristan completely out of her life only because of their daughter, True.
In an interview with Laura Wasser for her "Divorce Sucks!" podcast, Khloe Kardashian opens up about her feelings toward Tristan after their breakup and how they are working toward maintaining a civil relationship.
"It does f–king suck. It does and there's moments that because our personal emotions are still in there and for me, you know, Tristan and I broke up not too long ago, so it's really raw and so those emotions could be heightened at times," she told Wasser.
According to Khloe, though they had a messy breakup, it is important for both of them to not let their emotions toward each other affect their daughter in the long run.
"But, I do everything in my power to not even bring…True is 1 and like a month old, so she doesn't really know what's happening, but to me she does know and she feels energy and I'm a big believer of that, so I do everything in my power to not put any sort of heavy energy around her. Maybe that sounds a little too like bohemian to some people," Khloe admits.
Khloe wants Tristan to remain in True's life
Though Khloe Kardashian has no intention of ever getting back together with Tristan Thompson, she still wants him to continue being a hands-on father to True.
The reality star also wants True making memories with her father, just like she did with her siblings.
"I didn't do it because I thought she was going to remember this first party," she revealed to Wasser about the lavish birthday party for True. "It was really for me. I just wanted a happy, heavenly place, but I know that she's gonna wanna look back at all of her childhood memories like we all do…me and my sisters, we will sit on the floor looking at our old photo albums."
The star continued, "I want to give her the same thing."
As for Khloe Kardashian still having ill feelings about Tristan Thompson, the Good American designer only had good things to say about her ex during the interview.
"I know her dad is a great person. I know how much he loves her and cares about her, so I want him to be there and it was civilized and we did it," Khloe shared.
Even though Khloe and Tristan still have their differences, all of that goes out of the window in order for them to give True the childhood she deserves.