Khloé Kardashian Posts About 'Liars' After Jordyn Woods' Lie Detector Test
Tristan Thompson cheated on Khloé Kardashian several times throughout their relationship. Keeping Up With The Kardashian fans will remember when the Good American founder heartbreakingly realized her partner had been unfaithful when she was pregnant with their daughter.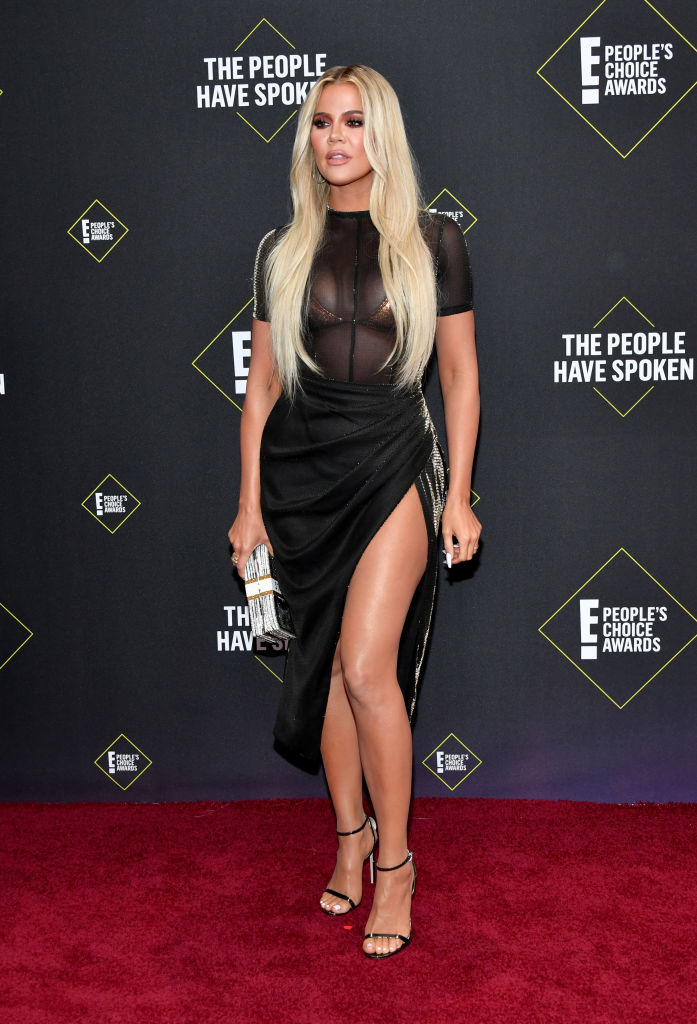 But we're coming up on the year anniversary of when Thompson kissed Kardashian's family friend, Jordyn Woods, at his Valentine's weekend party.
After the incident, Woods maintained that it was Thompson who kissed her and that though they shared a kiss, their interaction never went further than that. She went on Red Table Talk to share her side of the story.
"Never once was I giving him a lap dance, making out with him, sitting all over him," she said during the interview. "It's just we're all together; we're in a group. Never once did we leave the public area, go to the bedroom, go to the bathroom."
On an episode of KUWTK, the Good American founder said Woods' side of the story wasn't matching up with what Thompson had told her.
"Once Tristan finally landed in Cleveland, he saw my millions of text messages," she said. "He already knew what was up and there was nothing else he could do but confirm it. I got my questions answered. Everyone left and Jordyn stayed. She was sitting on his lap on a chair, they were all over each other, they were handsy. They made out."
Since then, Kardashian and Woods have gone back and fourth between posting things on social media that hint at forgiving each other and things that clearly indicate they aren't over what transpired.
"I don't hold any negative or hateful feelings towards ANYONE! I mean that. Life is short! We are all humans trying to figure out this thing called life. Who am I to condemn anyone else? Yes, I'm allowed to feel hurt and pain. It would be unnatural for me to pretend as if I don't. Personally, I don't want to be carrying around a hateful heart. I crave peace in my life. Me holding onto hate is only going to hurt me in the end," Kardashian posted on her Instagram stories a couple weeks ago.
Jordan Woods' lie detector test
But then, the video of Woods taking a lie detector test was released.
"Attach me to a lie detector whatever it is. I need people to know the truth and, more importantly, I need the people involved to know the truth," Woods said on Red Table Talk.
"Did you have sexual intercourse with Tristan Thompson?" asked the certified polygraphist.
"No," responded Woods.
"You definitely passed and I believe you're being truthful on the test," he said.
Are Khloé Kardashian and Jordyn Woods still going at it on social media?
Shortly after, Kardashian posted this message to her stories:
"Liars are always ready to take oaths."
And later: "Stop being so f*cking forgiving, people know exactly what they're doing."
Then, Woods took to her Instagram stories to post a photo of herself eating an apple with the caption: "An apple a day keeps the haters away.. or sum like that."
Woods later responded to fans who believed the post was about Kardashian saying: "I just got home from doing press and I realize, y'all arms must be really, really tired from reaching. Like, I can't even eat an apple in peace. And let me tell you something, I don't do subliminals, I do general statements and if I have something to say about someone or to someone, Imma say it to them or not at all."