Khloe Kardashian Slams Fans Who Criticized Her Friends for Helping Ex Tristan Thompson
Khloe Kardashian has got her friends' backs. In the wake of the Dec. 1 episode of Keeping Up With the Kardashians, her fans have had plenty to say about Kardashian's BFFs and the way they appeared to be helping ex Tristan Thompson win the reality star back. She took to Twitter to defend her friends and remind fans that a reality show doesn't always tell the whole story.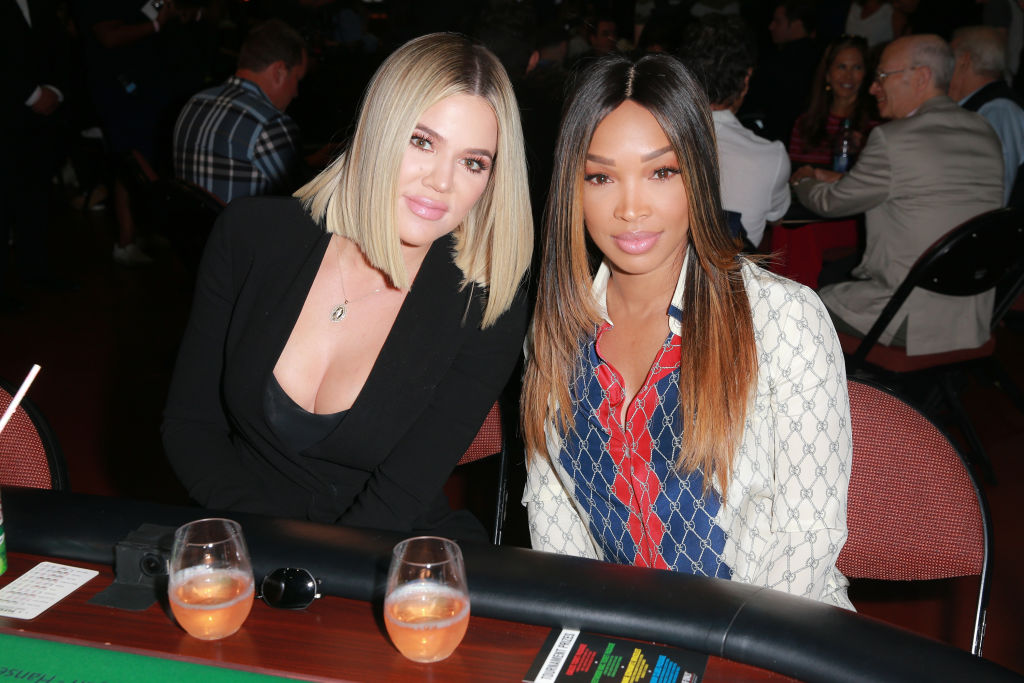 Fans were critical of Kardashian's friends
Fans caused an uproar after criticizing Kardashian's friends, Malika and Khadijah Haqq, who helped Thompson find the perfect gift for her birthday.
Malika shared: "Tristan reached out to see if we would help him give Khloe this gift. Of course we said yes. I think that Khloe's priority is to have peace in her relationship with Tristan. And if this is just one step towards him showing her that he wants her to feel better, I think it's good."
The move to help him get her a diamond necklace didn't go over well with fans, who slammed the Haqq sisters for playing a part in this, given that Kardashian and Thompson split after he cheated on her with Kylie Jenner's best friend, Jordyn Woods. 
Among the many comments on Twitter about the episode was one fan who noted: "So I'm watching KUWTK and Malika and Khadija helped Tristan surprise Khloe with a gift. I'm so confused. If my friends helped someone who caused me so much stress get access to me, I would literally never speak to them again."
Kardashian fired back
In response to the criticism, Kardashian showed that her loyalty lies with her friends and she was quick to shut down the haters.
She took to Twitter to write: "I keep seeing people criticizing my best friends. My best friends would never do anything to hurt me. I can say that with full confidence!" She added: "You guys don't know the entire story. EVER!! You watch 44 minutes of an episode and really think you know it all."
Kardashian continued: "Stop talking about my friends. Focus on your own lives, which I'm pretty sure is NOT perfect. People love to have an opinion when they're behind a computer screen. I'm fine with opinions. Just make sure you live the life you so quickly judge others about."
In response to one fan who reminded her: "don't forget you have a whole family here that loves you @khloekardashian. let the haters talk," Kardashian noted: "I could never forget. People can talk about me all they want. I'm cool with that. I'm used to it. But don't talk about my friends! They are nothing but incredible."
Thompson's gifts didn't win Kardashian over
Despite Thompson's extravagant gifts (he also gave her a diamond ring), Kardashian noted during the episode that she appreciated the gesture but it didn't change anything about their relationship.
She explained: "I don't want to be with him. I don't. But I appreciate how nice he's being to me, and he should be nice to me. There's nothing wrong with that."
As always, Kardashian's focus is on their daughter True and how to best co-parent together. She explained: "I want us to have a healthy, kind and, yes, loving relationship where True can see her mom and dad hug each other when we see each other. I think we're slowly moving into the right direction of being friends as well as excellent co-parents."