Khloe Kardashian's Surprising Reaction to Tristan Thompson Threatening to Kill Himself Amid Cheating Scandal
Things got so real on the first part of the Keeping Up With the Kardashians season finale last night, as the details of Tristan Thompson cheating on Khloe Kardashian with Jordyn Woods came to light and fans got an inside look at how the cheating scandal blew up for Khloe. The fallout was devastating.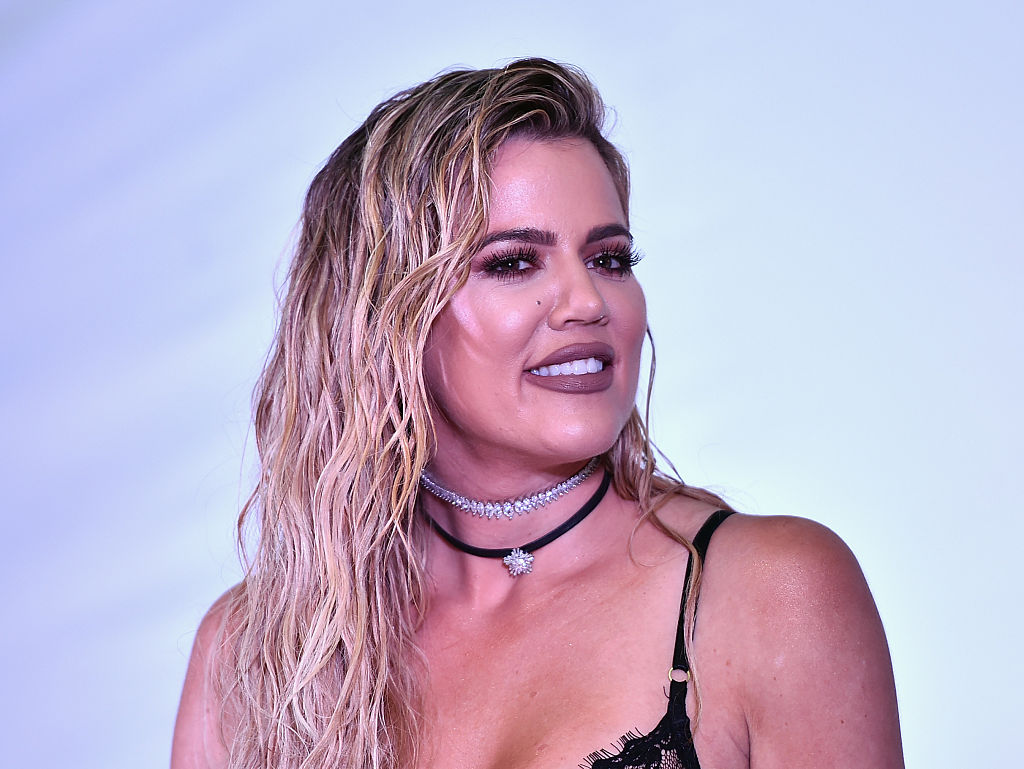 There was a lot to sort through
The show chronicled how the Kardashian Jenners put the pieces of the puzzle together to figure out what really happened, as Thompson initially was traveling and couldn't speak for himself and Woods appeared to either offer up little information or keep changing her story.
Woods initially couldn't tell Khloe what happened or claimed she wasn't sure, as Khloe explained: "I talked to Jordyn. It's really weird, she's not giving me all the information. She was like, 'He was trying to kiss me,' and was like, 'I can't remember if we did or didn't.'"
She added, "So, she said 'I can't remember if we kissed.' I just said, 'If you are too nervous to tell me something, you could text me.' And she said, 'OK, I'll call you in five minutes.' She hasn't called me and that was like 20 minutes ago."
Tristan Thompson confirmed the hookup rumors
Khloe finally got some answers from Thompson, noting, "Once Tristan finally landed in Cleveland, he saw my millions of text messages. He already knew what was up and there was nothing else he could do but confirm it."
She shared in the confessional: "When I got my questions answered, I was getting more details that everybody left and Jordyn still stayed. That she was sitting on his lap in a chair. They were all over each other. They were handsy. They made out. It's disgusting. I'll never understand the depths of his ick. I was just hoping for a better outcome for my daughter and for myself."
Thompson said 'I'm going to kill myself'
Once he had spilled the details of his infidelity, Thompson also expressed suicidal thoughts.
Khloe noted, "He's like, 'I can't stop thinking about you and what mess I have caused.' He's doing this to get a reaction out of me. Like, I'm just allowed to say I'm going to kill myself and that's fine? That's crazy."
She added: "I feel like I'm so heartbroken and so, like, what is this? This is life? Right now I don't feel much of anything. It's like I'm in shock. It's a lot that's happening. This is, like, a debilitating blow to my soul. It's so humiliating. It's hard. And then there's some days you just want to cry."
Khloe was worried about Thompson
Khloe took his scary text messages about killing himself seriously, revealing that she sent someone over to check on Thompson.
Scott Disick spoke to Khloe's caring spirit, noting, "The fact that Khloe's sitting here heartbroken, but still worrying about Tristan's feelings and the possibilities of him being upset or possibly hurting himself, I mean, it just goes to show that Khloe is an unbelievable person that loves so hard and so much and only wants good."
He added, "And somehow she just keeps getting the short end of the stick and it's unfair and it's hurtful. It's really hard for me to sit and watch."