Khloé Kardashian Throws Major Shade at Tristan Thompson While Reflecting on 2019
Khloé Kardashian hasn't had an easy year. There have definitely been some ups and downs for the reality star — most notably, all of the drama that stemmed from the second cheating scandal surrounding her ex, Tristan Thompson. But through it all, Kardashian has seen some positives, too, such as watching her daughter grow.
Kardashian recently took to Instagram to reflect on her year, and she definitely threw major shade at Tristan Thompson.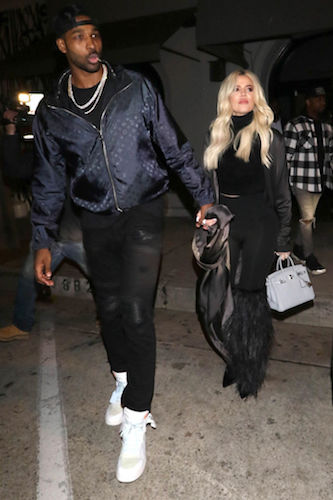 Kardashian's year started out with a massive cheating scandal
When Kardashian welcomed her daughter in April 2018, she was going through a lot with her then-boyfriend, Thompson, whose cheating had just been uncovered. But the two spent the next year working on their relationship, and they were back together by the time 2019 rolled around. However, Kardashian's year didn't start out the way she'd hoped; in February 2019, news leaked that Thompson had cheated once again. This time, it was with Kylie Jenner's now-former BFF, Jordyn Woods.
The drama was captured on the family's reality show, and Kardashian was clearly having a hard time dealing with what had happened.
She has continued to co-parent well with Thompson
Despite everything Kardashian had gone through, she remains on good terms with her ex. Kardashian and Thompson have continued to co-parent well because of the relationship she wants him to have with her daughter. Kardashian has said in the past that she doesn't want to sacrifice True's relationship with her father, since the little girl had nothing to do with what happened between her parents.
Throughout the most recent season of Keeping Up With the Kardashians, it appeared that Thompson was trying to win his ex back. But for now, it doesn't look like she's giving in.
Kardashian recently threw shade at Thompson while reflecting on her year
Kardashian took to her Instagram story to post some important quotes that reflected on her year. "2019 is almost over and all I gotta say is what the hell was that," Kardashian posted. But another quote seemed to be directed toward Thompson. "Our generation thinks it's cool not to care. It's not. Effort is cool. Caring is cool. Staying loyal is cool. Try it out," Kardashian posted to her story. Everyone knows that "staying loyal" is something Thompson clearly did not do in their relationship. It seemed obvious that she was throwing shade at her ex for what he'd put her through this year.
Kardashian also posted a quote suggesting she missed him. "She's pretending like she doesn't miss you. You're pretending like you don't care," part of the quote read. Kardashian is likely still working hard to move on from everything she's been through with him.  
Fans are hoping 2020 is her year
Everyone has been rooting for Kardashian ever since the second cheating scandal happened. She hasn't had the best luck in relationships; her ex-husband, Lamar Odom, had a drug abuse problem that led to his infidelity. The two finalized their divorce in 2016. Kardashian likely wants to put 2019 behind her and focus on herself and her daughter in 2020, and we're rooting for her, too.