Khloe Kardashian and Tristan Thompson's Awkward Moment at True's Birthday Party Proves She Hasn't Forgiven Him
Khloe Kardashian threw a gorgeous fantasy birthday party for True over the weekend and fans noticed that her ex, Tristan Thompson, was on hand for their daughter's first birthday celebration. Fans also were quick to pick up on an awkward moment between the two that, despite being very brief, said a lot about how Kardashian is feeling towards Thompson.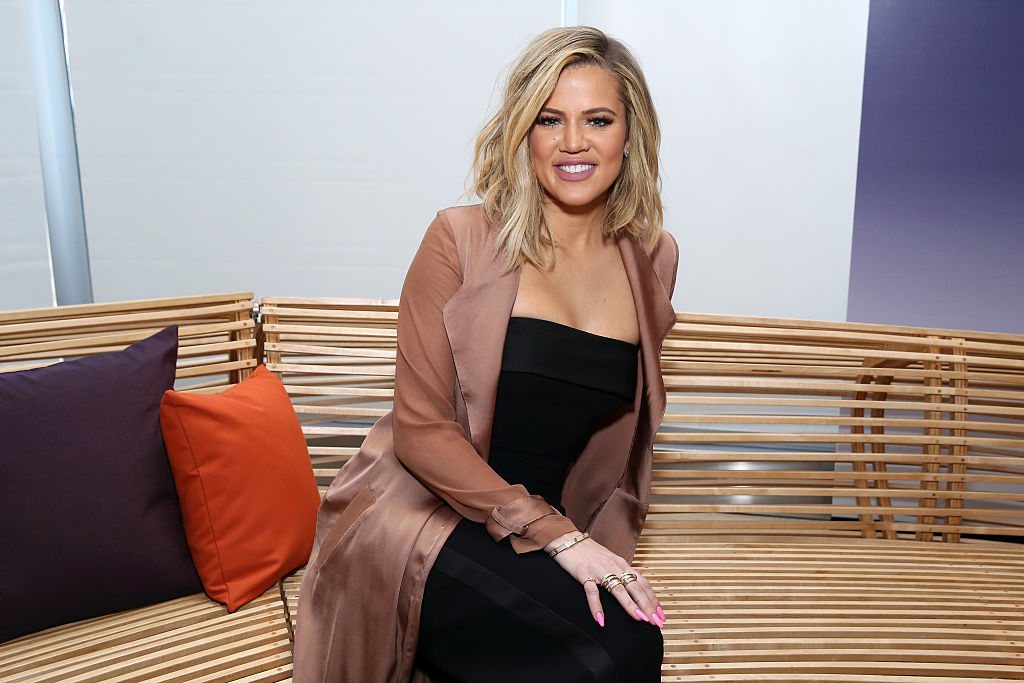 Khloe Kardashian spared no expense for True's birthday party
True's birthday party was a beautiful collection of pastel balloon clusters, butterfly art, and ponies with brightly colored manes. A foggy entrance made the whole scene feel like a heavenly dream, with brightly colored umbrellas hanging upside down. Inside the party, there was a huge ball pit and play area for young kids and treats that included cookies, donuts, ice pops, and cotton candy made in the shape of, puppies, ducks, piggies, and panda bears.
Kardashian hired Mindy Weiss, famous for helping Kylie Jenner create the Stormi World party for her daughter's first birthday. She noted on her Instagram Story that Weiss helped with "making all my dreams come true" and calling her a "visionary."
True didn't receive gifts, but guests brought presents to donate
One unique twist on True's first birthday party was that Kardashian didn't want anyone to bring gifts for her daughter. She requested instead that those attending bring a present to be donated to Children's Hospital LA.
In her Instagram Story, she showed the gifts that were being collected to donate, with a sign that noted: "Thank you for your donation. The mission of Children's Hospital Los Angeles is to create hope and build healthier futures. Every gift to Children's Hospital makes a difference in the lives of the children and families they serve."
Kardashian Invited True's dad, Tristan Thompson
There was a lot of speculation about whether Kardashian would invite True's father, but Thompson was spotted in one video on her Instagram Story.
A source shared with ET last week: "Khloe and the family will be celebrating True's first birthday this weekend. Although Khloe has been through a lot with Tristan, the addition of True to her life has made this past year the best."
They added: "Khloe always wants True to have her father in her life, so Tristan is invited to be around for the celebration. Khloe will never let her issues with Tristan get in the way of True having a relationship with her dad."
Additionally, last week PEOPLE reported that, according to a source, even though he cheated on Kardashian, "Khloe has no desire to shut Tristan out of True's life. He is her father and Khloe is much bigger than that. They communicate about True of course, but they aren't getting back together."
It was unclear if Thompson would be on the party guest list, however, as the source added, "So for True's birthday, "Khloe is figuring out how to get Tristan involved. She can't see how he can be around her family at a party, though. Everyone is just too upset with him."
It was a very awkward reunion
In the video, Thompson is seen to the side while Kardashian holds True as she talks with guests, all but ignoring her ex's request to try and take his daughter.
The snub is quite obvious as Kardashian blocks him from reaching out to hold True, pivoting her body away from him.
While the body language seems to indicate she hasn't forgiven Thompson for the cheating scandal, there is another video showing Thompson holding True while they sing Happy Birthday to her. It's nice to see she included True's dad on the guest list, even though it was an awkward situation.