Khloe Kardashian Turns off Instagram Comments After Fans Criticize Her
If you can't take the heat, turn off the Instagram comments. That seems to be Khloé Kardashian's strategy for dealing with an avalanche of criticism on the social media platform.
The reality TV star disabled commenting on her Instagram Thursday morning after fans flooded a recent post with negative comments about how it was overly Photoshopped. She also shared an emotional message with her 88.6 million followers, writing, "I believe in you, your abilities and you[r] heart! Stay positive about everything. Each one of us, is simply trying to figure it all out."
The image that started the controversy
We're not sure exactly why Khloé turned off comments, but the move came just a couple of days after she shared an image that followers immediately called out as heavily Photoshopped, Cosmopolitan pointed out.
The photo shows Khloé in a sparkly jumpsuit walking up the stairs. But eagle-eyed followers quickly noticed that there was something not quite right about the image.
"[H]er legs and head don't match the rest of her," wrote one person. "She's a beautiful girl and it's a nice outfit but this picture is way to edited."
"You're super beautiful, but why does your head look too big?" wrote another. "These pictures are kind of off."
Other were more blunt in their criticism. "Is being a bobble head in now?" one person asked.
It wasn't her only post people were upset about
Khloé's Photoshop fail wasn't the only thing that stirred up controversy for her this week on Instagram. On Wednesday, she shared an adorable photo of baby True surrounded by her mom's collection of Birkin bags. The coveted Hermès bags retail for around $12,000, according to InStyle, but prices for some can run into the six figures. With 14 bags shown in the picture, Khloé's collection is worth more than $160,000, and that's a conservative estimate.
Some people thought the photo was cute. "Look at all those bags and the smile, she is going to be a fashion lover," wrote one fan. But haters found plenty to criticize.
"What about being surrounded by real toys? You childhood pics shouldn't all be a fashion photo shoot," griped one commenter.
"This is not reality or goals we should be setting for the young woman you influence," another wrote. That person then took aim at Khloé's recent relationship troubles with Tristan Thompson, asking it the expensive handbags made up "for the love you can't seem to find."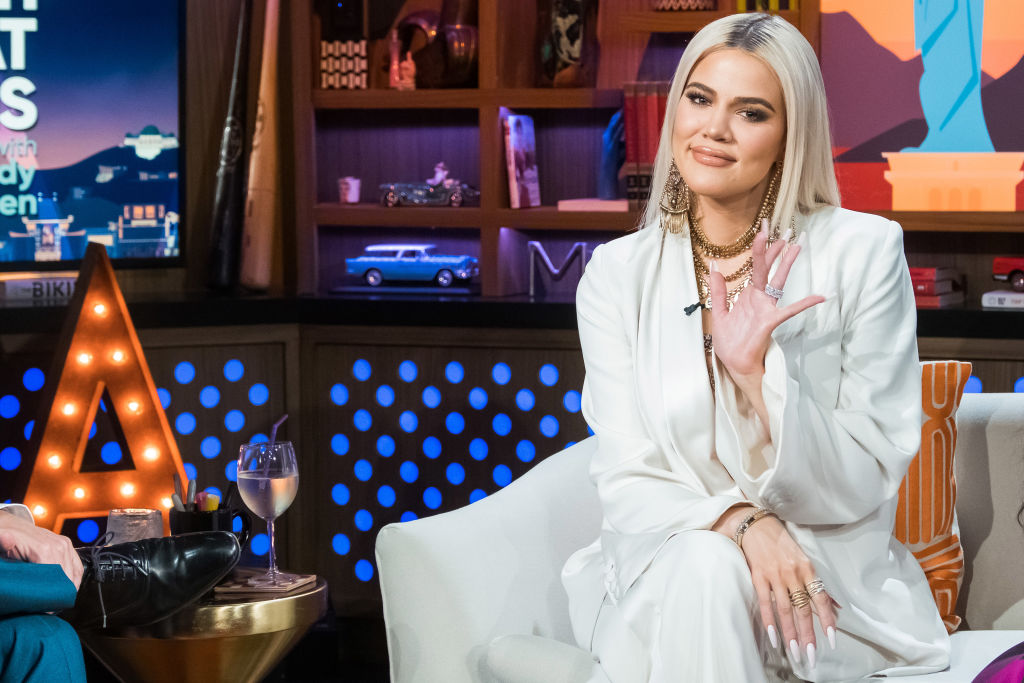 Many also seemed to think that Khloé was flaunting her wealth. "Maybe instead of buying a bunch of bags you obviously don't use or need, send that money to those who really do," one suggested. Others thought about what they could buy with the amount of money Khloé had spent on the bags. "One of these bags would pay off our student loans," wrote one.
But despite the negativity, plenty of people chimed in to support Khloé. "You don't have to disable your comments, you have done nothing wrong just block the haters," one fan commented on the jumpsuit post.
"Please don't turn your comments off because of nasty people," wrote another on the Birkin bag post. "Don't let them win." 
Check out The Cheat Sheet on Facebook!