Khloe Kardashian: Why Are Fans so Obsessed With Her Nose?
The Kardashian-Jenner sisters have a remarkable ability to make themselves famous for being famous. Naturally, one effect of their lifestyle is that they are always in the spotlight and face constant scrutiny from fans and critics alike. Khloe Kardashian, the youngest of the Kardashian sisters, faces particularly laser-like attention on the state of her nose.
Why are people so obsessed with her nose? Read on to find out.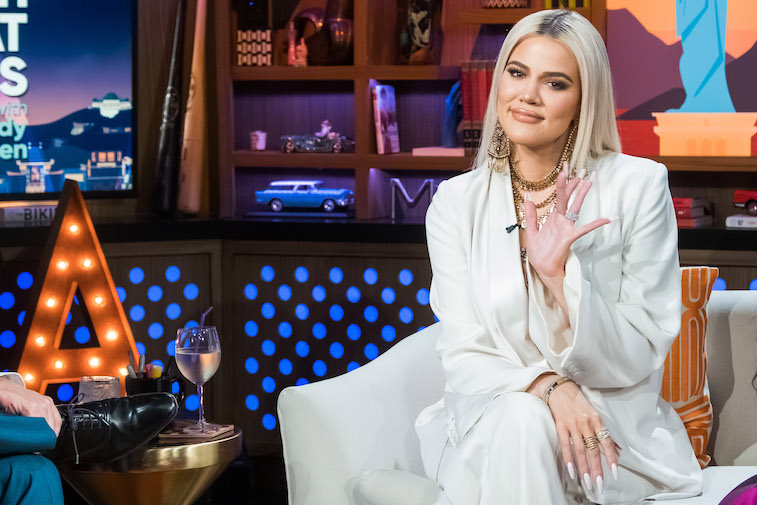 Plastic surgery rumors run rampant through the family
When your entire life is built around selling your own persona and public image, you're going to garner more attention to your looks than the typical person.
Perhaps this is why members of the Kardashian-Jenner family have faced several rumors about getting plastic surgery to enhance their appearance.
Kris Jenner, the matriarch of the group, has admitted to having some enhancements including a neck lift, breast implants, and botox. As for Jenner's children, some of them have owned up to having had a little work done themselves.
Kim Kardashian admits to botox injections, but she denies the nose job and buttocks injections many fans speculate she has had.
Kourtney Kardashian admits to breast implants, but she denies having any work done on her face.
Khloe Kardashian has undergone huge physical transformations
As for the youngest Kardashian sister, Khloe has definitely undergone some major physical changes. After the birth of her daughter in 2018 and the divorce from her husband, Lamar Odom, Kardashian turned to daily workouts to help manage her body and her mind. The result was significant weight loss.
While fans did take notice of those physical changes, they have recently turned their attention to Kardashian's nose. Kardashian admitted to having filler injections in her lips but said they left her "expressionless" for a while and that she was scared to have more work done.
She flatly denies having had a nose job, though she has been quoted as considering one: "One day I think I'll get one because I think about it every day," she said. "But I'm scared so, for now, it's all about contour."
She has also gone on record to say that plastic surgery shouldn't be viewed as negatively as it is, claiming that everyone is wearing "a mask" anyway and that it is really no different from makeup or hair dye.
Between these comments and recent pictures of Kardashian with a nose looking much slimmer than it normally does, many fans believe she has gotten some permanent alterations with the help of a surgeon.
Why do people care so much?
Whether or not Kardashian went under the knife and had her nose slimmed will likely be a subject that remains up for debate, and fans and critics alike are likely to keep the conversation going. The question remains: why do people care so much?
Since the Kardashian-Jenners basically sell their own image as a product, they're going to face intense scrutiny. This comes at a time when people are particularly concerned about authenticity and what it means to be "real."
While Khloe Kardashian is not admitting to a nose job, she is pointing to contouring and the use of makeup to dramatically change her appearance.
This is not the only tactic the sisters use to trick the world into seeing only the images they want seen. They have been mocked and criticized for their heavy reliance on Photoshop as well as their dramatic use of Instagram filters to keep up a visual illusion of their appearances. To take the authenticity question even deeper, the family's long-running reality series Keeping Up with the Kardashians frequently has people wondering how much is scripted and how much is real.
Trying to determine which body parts have been surgically altered is just one more layer of the public's obsession with figuring out where the reality ends and the illusions begin for a family who says they are using their real selves to get ahead in the entertainment world.