Khloe Kardashian Will Invite Tristan Thompson to Their Daughter True's Birthday Party
News of the Tristan Thompson/Khloe Kardashian cheating scandal was tragic – but it wasn't too shocking. After all, the NBA star has been caught stepping out on Khloe before when she was about to give birth to his child.
Khloe chose to forgive Tristan and accept him back into her life the first time. But now? Adding insult to injury, Thompson was seen making out with Jordyn Woods, Kylie Jenner's best friend. It's clear that Thompson is not interested in making things right with Khloe. He's been spotted with several other females around town for weeks following the incident.
Things are tense for sure. But fans are in major speculation mode over what will happen when the former couple's baby daughter, True, turns one in a couple weeks. Will Tristan Thompson be welcome at the birthday party even though all the Kardashians are mad at him?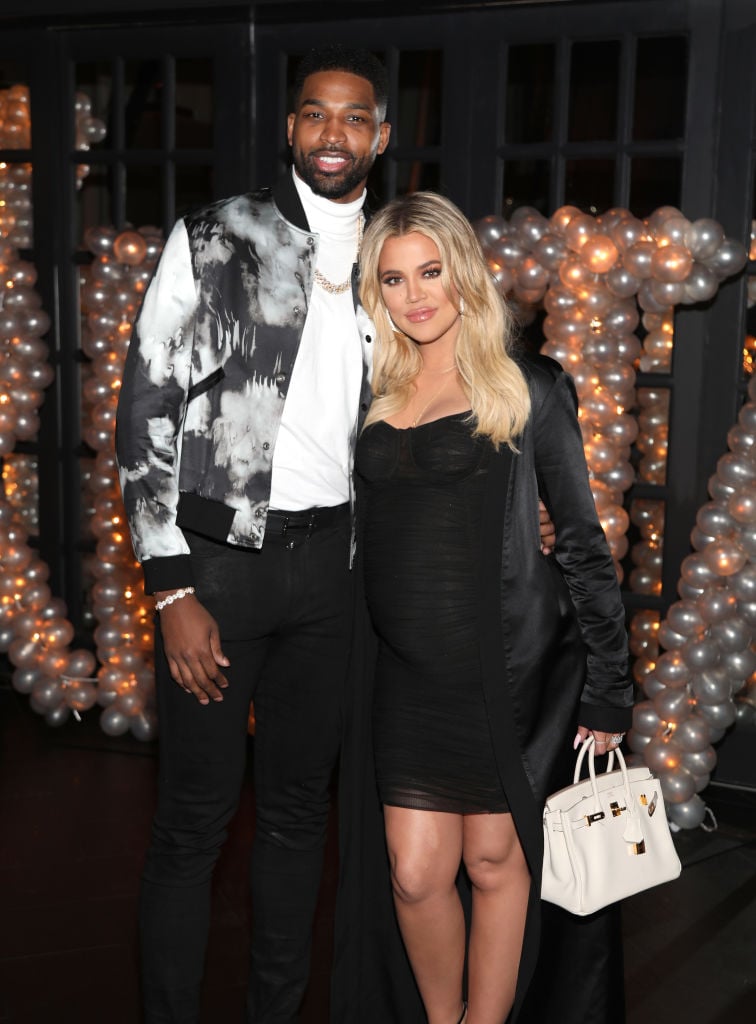 When is True's birthday party?
With True's birthday coming up in mid-April, Khloe Kardashian is hard at work planning an epic party to celebrate her beloved little girl. Remember the insanity of Stormi's first birthday? Not that Khloe needs to outdo her sister, but when a Kardashian throws a party, they do it in style.
However, Kardashian followers can't help but wonder how Tristan Thompson will fit in. A source close to the Kardashians recently revealed that Khloe is "figuring out how to get Tristan involved." She may be angry with her baby's daddy, but realizes that they'll need to find a way to co-parent going forward. That means developing an amicable relationship and inviting him to milestone events, like birthday parties.
Will there be drama at True's birthday party?
Khloe is well-known for bringing the drama in her family. But as the Kardashians get older and have children, they're all starting to realize the value of acting a bit more mature.
As for Khloe, that means laying animosity to rest for the sake of her daughter. "She's very good at compartmentalizing, and at the end of the day, she wants True to have a happy relationship with both of her parents," another source told Cosmopolitan. "She's not one to seek revenge or hold on to negativity."
What will the birthday party be like?
Don't expect a lame affair with wilted crepe paper and balloons for True's first birthday party. When Kardashians throw parties, they do it up.
Most recently, Kylie Jenner created a full-scale #Stormiworld for her daughter's first birthday celebration. The upscale event included an entire theme park with working rides built for her baby and guests, a live performance by Baby Shark, moving cakes, and Chanel gift bags. It was over-the-top extravagant.
No word on whether there will be a #Trueworld or not, but one thing is certain: True will have a memorable first birthday experience. And yes, her dad will most likely be there (feeling really awkward).