Khloe Kardashian's Daughter True Had to Miss the Kar-Jenner Christmas Party for This Heartbreaking Reason
Khloe Kardashian shared the matchy mother-daughter Christmas outfits she and True Thompson wore for the Kardashian-Jenner festivities, only there was one small detail fans might not have realized — True didn't attend the party!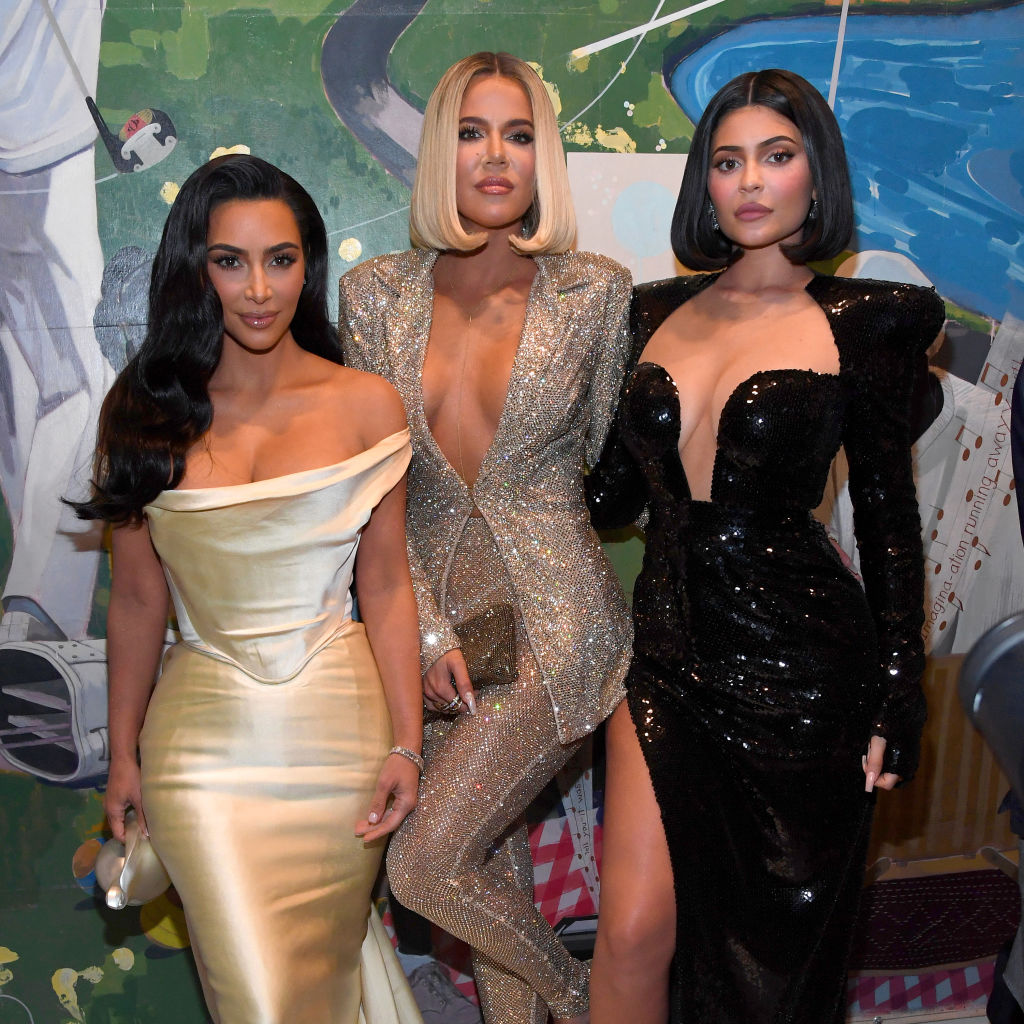 Kardashian and True were golden and glittery
Kardashian took to Instagram on Dec. 26 to show off some sweet photos from her Christmas this year, as the mom and daughter both wore glittering golden outfits. Kardashian wore a cleavage-baring one shoulder golden gown with a thigh-high slit, while True's dress had a glittery tank top and a full tulle skirt. The toddler completed the look with a casual twist — a pair of rugged Timberland boots.
Kardashian's sister Kylie Jenner also matched outfits with daughter Stormi Webster, as they both wowed in shiny emerald green gowns. Stormi also chose some casual footwear, sporting sneakers with her very formal party look.
True had to miss the party
While the photos Kardashian posted gave the impression that Stormi attended the family party, all is not what it seems. Among the comments left on the post praising the sweet family photos, a friend of Kardashian, trainer Joël Bouraïma, pointed out: "TRUE was the one missing at the Christmas party."
Kardashian explained her absence, noting: "@coachjoe.paris she wasn't feeling great. Poor thing."
That detail had fans lending their well wishes, like "hope she is feeling better now" and "Does True feel good now…? I hope she's feeling great now."
Tristan Thompson attended the party
True's father and Kardashian's ex, Tristan Thompson, was in attendance at the party, though there were no photos or video of the exes spending time together. Thompson noted on the photos that Kardashian posted: "Mommy and Tutu looked amazing" along with heart emojis.
One source told E! News: "There was no tension or drama, just a lot of love and family time. Khloe and Tristan were great. They hung out together with True and were chatting a lot." It's unclear if True was at the party beyond a brief appearance due to her being sick.
The annual holiday party was hosted by Kourtney Kardashian and had an elegant entryway of poinsettias, candles, and an upside-down Christmas tree, as well as gorgeous place settings for attendees. Guests were entertained by singer Sia, carolers, and the Sunday Service Choir.
Kardashian is moving on from Thompson's cheating scandal
While Kardashian endured a fair amount of heartbreak when Thompson cheated on her with her sister Kylie's then BFF Jordyn Woods, the reality star has moved on for the sake of True.
In a lengthy Instagram Story posted on Dec. 5, she explained: "I don't hold any negative or hateful feelings towards ANYONE! I mean that. Life is short! We are all humans trying to figure out this thing called life. Who am I to condemn anyone else? Yes, I'm allowed to feel hurt and pain. It would be unnatural for me to pretend as if I don't. Personally, I don't want to be carrying around a hateful heart. I crave peace in my life. Me holding onto hate is only going to hurt me in the end."