Khloe Kardashian's Fridge Is So Satisfyingly Organized You'll Have To See It To Believe It
Many people probably can tell that Khloe Kardashian's home is very big and beautiful. After all, she lives in an exclusive neighborhood in Calabasas, California and has more money than a lot of average folks.
However, what many people might not know is that Kardashian is actually a very organized person. And, it seems that every space in her house is neat and tidy. Even her fridge is on another level that is hard to believe.
Khloe Kardashian recently shared photos of her organized fridge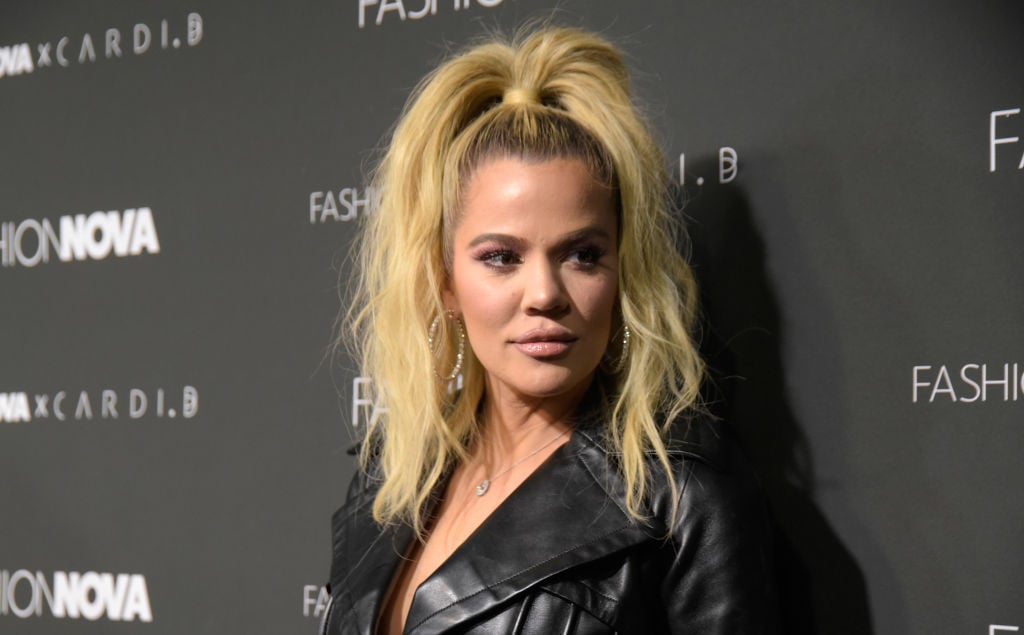 On a recent episode of Keeping Up With the Kardashians, matriarch Kris Jenner was seen criticizing Kardashian's obsession with tidiness. Jenner called Kardashian "the most organized, cleanest, most obsessive person I know in her own home."
However, Kardashian did not seem to think that it was a bad thing to be neat and tidy. She said: "If somebody says I'm crazy, I'm meticulous, I'm clean, neurotic, thank you. I just don't know why this really matters. They have TV shows called Hoarders, they don't have TV shows called Cleaners."
In response, Kardashian also took to Instagram to share photos of her extremely organized fridge with the world. In the photos, fans could see that a lot of her food has been sorted by color. She has a nice selection of beverages lined up on the top shelf, while fruits and eggs are kept in see-through containers towards the bottom. Kardashian also has compartments of her fridge specifically marked for things like leftovers, cheese, meat and produce.
Meanwhile, her freezer and pantry are organized as well. They both contain a lot of sweet treats like ice cream and many brands of chocolate.
Khloe Kardashian got help from The Home Edit
Kardashian seems to be a neat person all on her own, but she had help around her house. She used the services of The Home Edit — an organization company that is based in Nashville but also works in other big cities like Los Angeles and New York.
When Kardashian worked with The Home Edit back in June, she raved about them to her followers online, writing: "I love @thehomeedit!!! Please, anyone from the team move in with me! I will support you and take care of you as long as you always promise to do stuff like this …"
Around that time, she was relocating from a rental property back to her home in Calabasas amidst all the crazy drama surrounding her relationship with ex-boyfriend Tristan Thompson. However, being able to focus on organizing seemed to have been a good distraction for Kardashian.
Fans also noticed Khloe Kardashian's tidiness years ago
Anyone who follows Kardashian closely will know that she has a lot of organization around her house. In fact, she has a whole series of videos on her YouTube channel called KHLO-C-D, and they are dedicated to giving fans tips on how to keep things neat and clean.
Back in 2015, Kardashian also attracted a lot of attention for her unique cookie jars, which fans first noticed in the background of an Instagram photo she posted. She, then, uploaded a video that showed fans how she would often stack cookies into huge jars in a specific way. Kardashian often uses Oreos, but she also recommends Vienna Fingers and oatmeal cookies.
According to her, this task usually takes around 5 to 10 minutes per jar, and she likes to do it about once a month.
"I love them, but I'm also crazy," Kardashian told her viewers. "But I love to know that the rest of the world is as crazy and organized-obsessed as I am."
She continued: "You say O.C.D. is a disease, but I say it's a blessing."