Khloé Kardashian's Reaction to Tristan Thompson Giving Her a Promise Ring Is Not What He Expected
Tristan Thompson is trying his best to show Khloé Kardashian that he's a changed man. The two had a major falling out in February after he allegedly cheated on her with Jordyn Woods, and he's been trying to mend their relationship ever since.
Thompson has pulled out all kinds of stops to get back on her good side — from showering her with lavish gifts to piling on the compliments. On the Dec. 1 episode of Keeping Up with the Kardashians, Thompson even gave Kardashian a promise ring. But the Good American designer didn't respond in the way that he might've hoped.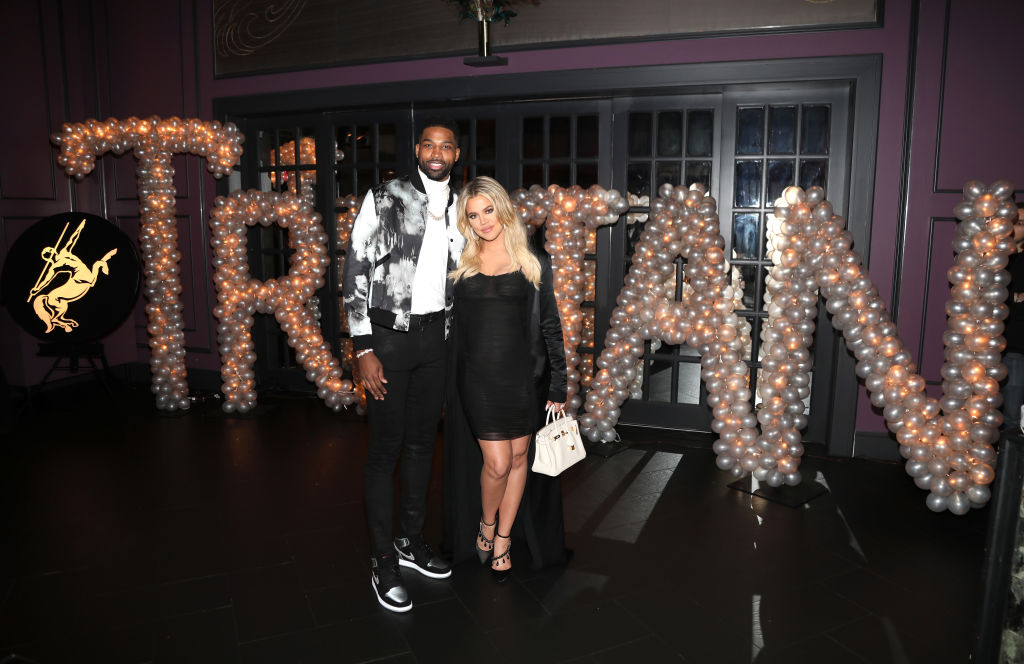 A closer look at the latest episode of 'KUWTK'
The Dec. 1 episode partly focused on Kardashian's birthday, which is on June 27. Ahead of her birthday, Kardashian noted that Thompson had been trying to reconcile with her.
"Lately Tristan has been telling me he's sorry and that he loves and appreciates me," she said. "But right now, the most I can handle is co-parenting. I really believe that Tristan wants more than that but that's not what I'm about."
Despite her disinterest in getting back together, Thompson kept trying. He surprised Kardashian with a diamond necklace, which left her feeling "conflicted."
"I am conflicted as to if I should keep it or not. I just really want to make sure there are no expectations," she said. "If I keep something is that misleading? It's the sweetest, kindest gesture, but it doesn't mean a necklace is going to fix everything."
But that was only the first part of Thompson's surprise. He also gifted her an equally stunning ring.
"[Tristan] gives me a card and he goes 'and I hope you accept this ring,'" she said in a later chat with Scott Disick. "And I go 'Nope! No!'"
"It looks fully like an engagement [ring]," Disick noted while examining the sparkler.
Thompson had described the rock as a "promise ring."
"I was like, I really appreciate it, but I don't think I can accept it,'" Kardashian continued. "'This is a beautiful new you that I'm seeing, I just don't want there to be any blurred lines or for you to think anything.'"
Where exactly do Khloé Kardashian and Tristan Thompson stand?
Kardashian tweeted on Dec. 1 that she wishes Thompson never cheated, but that doesn't mean that she's harping on the ill-fated romance. She's kept things cordial and committed to building a healthy co-parenting relationship for the sake of their daughter, True Thompson.
Things are getting better by the day, but it looks like they'll never get back to where they used to be. Kardashian has said that she doesn't want to reconcile with Thompson and risk being embarrassed for a third time. (He also allegedly cheated on her days before she gave birth to True on April 12, 2018.)
Of course, they say that time heals all wounds. But Kardashian seems to have made her mind up. She wants to move forward as friends only, and the sooner Thompson realizes that, the better.