Kid Rock Slams Oprah Winfrey, Joy Behar, and Others In a Drunken Rant: 'They Can Suck D**k Sideways'
At this point, Kid Rock makes more headlines for his controversies than his professional pursuits. The MAGA supporter does and says exactly what he wants, which backfires more often than not. These behaviors have landed him in feuds with everyone from Chrissy Teigen to Stephen Colbert.
Most recently, Kid Rock took aim at Oprah Winfrey and others in a heated rant while on stage at his restaurant in Nashville, Tennessee and faced widespread criticism.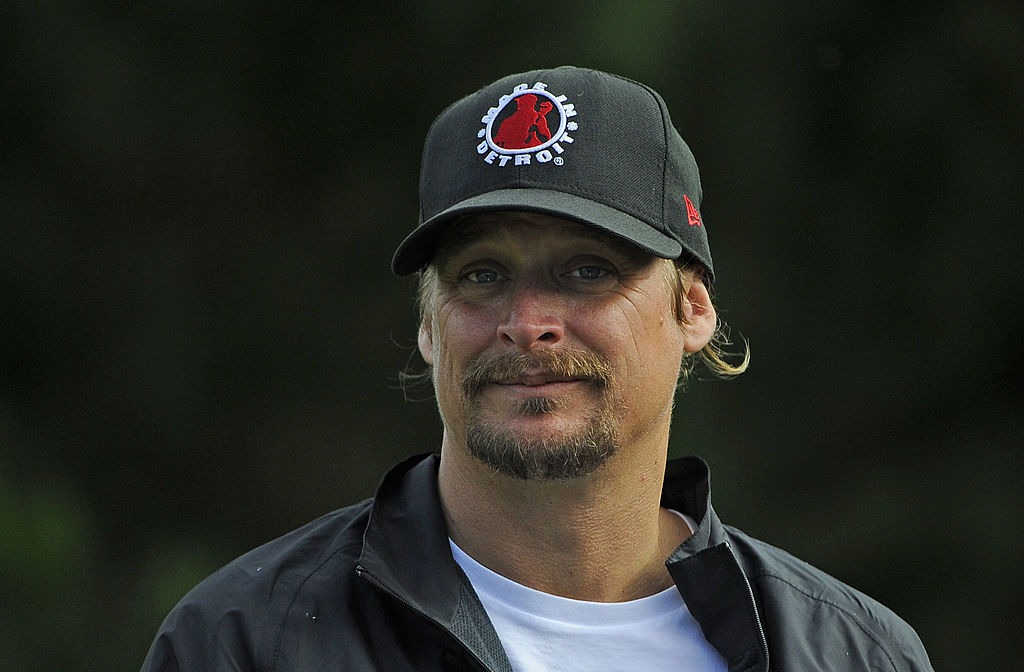 Kid Rock's rant about Oprah Winfrey and others in the entertainment industry
TMZ reports that Kid Rock sounded off on several celebrities during the week of Nov. 17. The musician had been on stage at his restaurant, Big A** Honky Tonk Rock N' Roll Steakhouse, when he went into a rage.
Holding a near-empty glass of a brown liquid, Kid Rock yelled into a microphone, "I don't like Oprah Winfrey or Joy Behar. They can suck d*ck sideways."
"F*ck Oprah Winfrey and f*ck Kathie Lee Gifford," he continued in a video obtained by TMZ. Someone in the audience can be heard calling him "blackout drunk."
Rock went on to repeat many of his remarks until he realized that he might be accused of being racist based on his comments.
In regards to people who might say, "'Well, I'm pretty sure Kid Rock's a racist," Rock said, "I'm, like, 'Fine. F*ck off,' sideways."
"I'm not the bad guy in this equation," Rock continued. "I'm the f*ckin' guy you want, like, hey, he's pretty cool."
After his tirade, Rock was escorted off the stage by the restaurant's security team. Watch the video, which checks in at over two minutes, at the TMZ link above.
Oof. Clearly, you don't want to get on Kid Rock's bad side.
Why doesn't Kid Rock like Oprah Winfrey?
Kid Rock hasn't opened up about this as much as some of us have hoped. But he tweeted on Nov. 29 that a potential appearance on her eponymous talk show completely turned him off.
"My people tried to get me to do The Oprah Winfrey show years ago and her people wanted me to write down 5 reasons why I loved her and her show," he wrote. "I said f*ck that and her. End of story."
Why doesn't Kid Rock like Joy Behar?
These two have repeatedly clashed over the years. Their issues date back to 2017, but it seems that the drama peaked in 2018 when Kid Rock called Behar a "b*tch" on Fox News.
In response, Behar shot back on The View, saying, "This b*tch and these b*tches would be happy to have you on the show and have a beer. I'm having a difficult week, so much attention on me."
Reactions to Kid Rock's rant
As you can imagine, people were not happy about Kid Rock's rant. Many called his comments about the admired television stars "disgusting" and "distasteful."
"I honestly expected better from Kid Rock," one person tweeted.
"He's gross. Yuck," commented another.
But some people defended Kid Rock, saying that he has a good reason for not liking the women.
One woman wrote that the alleged efforts by Oprah's staff "just proves she is full of herself, and needs 'YES' people to surround her and feed her ego." She continued, "I am not a member of the church of Oprah."
Another person tweeted that they can't "stand" Behar, either.
As of writing, neither Oprah or Behar has not commented on Kid Rock's rant, and who knows whether they ever will.