Kiernan Shipka: Does the 'Chilling Adventures of Sabrina' Star Have Any Acting Awards, and What's Her Net Worth?
With Tom Holland, Elle Fanning, Chloë Grace Moretz, McKenna Grace and others wowing us with their performances, it's hard to remember that Kiernan Shipka is one of the best young actors working in Hollywood. Shipka stars in Chilling Adventures of Sabrina, which was one of the most popular Netflix series of 2018, but there's so much more to her career than that. She doesn't turn 20 until November 2019, but Shipka has accomplished as much as any actor twice her age. Let's explore Shipka's trophy case, her other roles, her net worth, and more.
Kiernan Shipka's other roles besides Sabrina
https://youtu.be/ybKUX6thF8Q
When the first credited role for an actor comes on a hit TV show, as Shipka's did when she appeared on Monk in 2006, you just know good things are in store. Before that big break, Shipka appeared in commercials for Gerber Baby Food, Campbell's Soup, and AT&T, among others. She also popped up in six episodes of Jimmy Kimmel Live! from 2007-09, but there's one role that stands apart.
Shipka earned the part of Sally Draper on Mad Men when she was eight years old, and she appeared in 89 episodes before the show had its finale in 2015. She started playing Sabrina in 2018, but she peppered in roles on Unbreakable Kimmy Schmidt, Feud, and the video game Marvel Avengers Academy before Chilling Adventures of Sabrina hit the air.
Does Kiernan Shipka have any acting awards?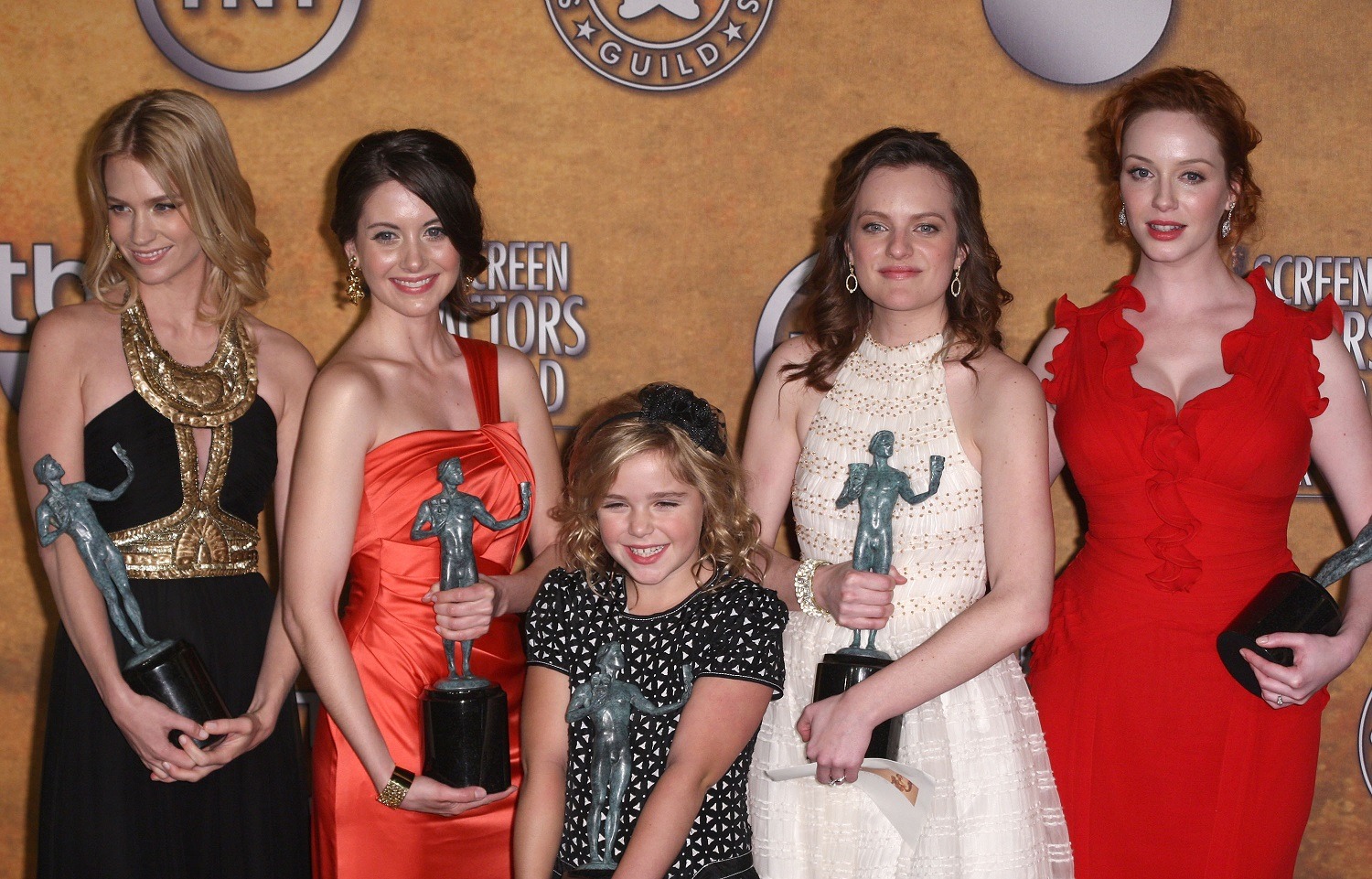 When we mentioned Mad Men a minute ago, it should have been a dead giveaway about Kiernan Shipka's acting awards. Shipka and her Mad Men castmates won Screen Actors Guild Awards for Outstanding Performance by an Ensemble in a Drama in 2009 and 2010. They earned nominations for the same award in 2011, 2013, and 2016.
The SAG trophies are the most high profile of Kiernan Shipka's acting awards, but she has more hardware to her name. She won two Behind the Voice Actors Awards in 2013 for animated TV series The Legend of Korra (one of them being a People's Choice Award). Shipka also won a Young Artist Award in 2013 for her work on Mad Men.
What is her net worth?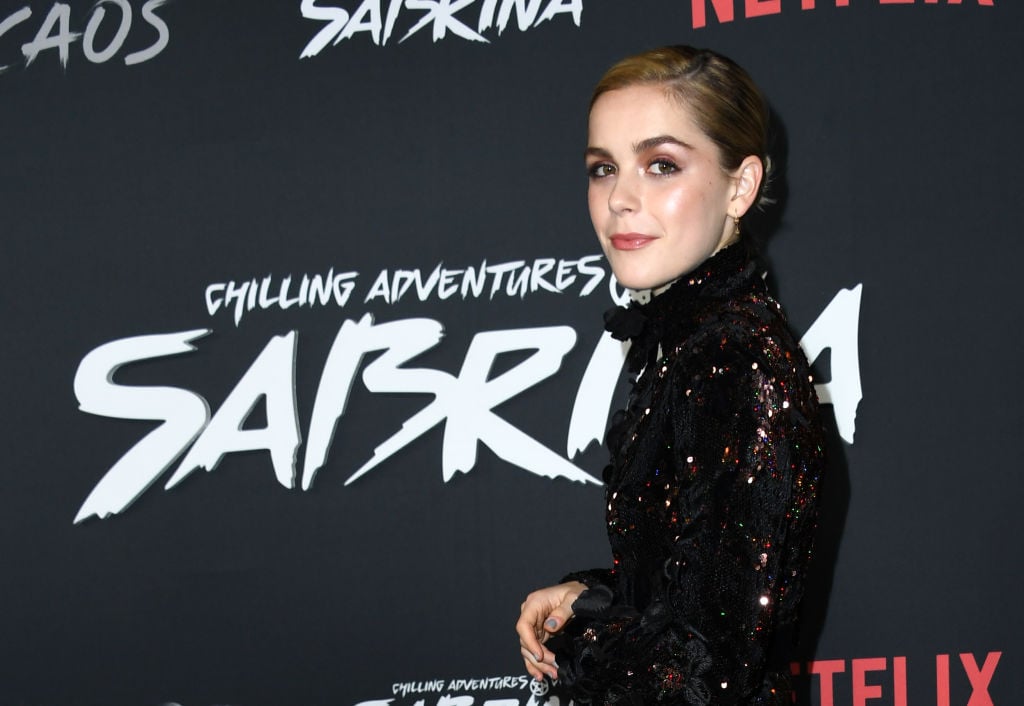 As if her recurring role on Mad Men wasn't enough, Shipka's acting helps make Chilling Adventures of Sabrina a smash hit. The show debuted in October 2018, Netflix aired a Christmas special in December 2018, and the streaming service ordered a second season even though the second half of Season 1 doesn't go live until April 2019.
Thanks to her award-winning work, Kieran Shipka's net worth sits at $3 million. If Mad Men creator Matthew Weiner has his way and produces a spinoff focusing on Sally Draper, as he told W Magazine, then our guess is her net worth will climb even higher.
What else do we know about Kiernan Shipka?
We know she has a healthy bank account and that Kiernan Shipka's acting awards are only part of her highlight reel, but what else should you know about the young star?
Well, for starters, she's allergic to cats, which she didn't know about until she started shooting Chilling Adventures of Sabrina. Also, Shipka is a big fan of the show Riverdale, which, like Chilling Adventures of Sabrina, is based on the Archie Comics. Finally, you don't want to get on her bad side — she earned a black belt in Taekwondo when she was 12 years old.
Check out The Cheat Sheet on Facebook!