If You Like 'Killing Eve,' You're Going to Love Carey Mulligan's New Movie 'Promising Young Woman'
The Emmy-winning British spy series Killing Eve is currently in production. But if you can't get enough of the thrilling show, there's another option: The upcoming Carey Mulligan drama Promising Young Woman, which leans into comedy with its revenge-driven plot. Read on to learn more about this highly anticipated movie.
Here's how you know Carey Mulligan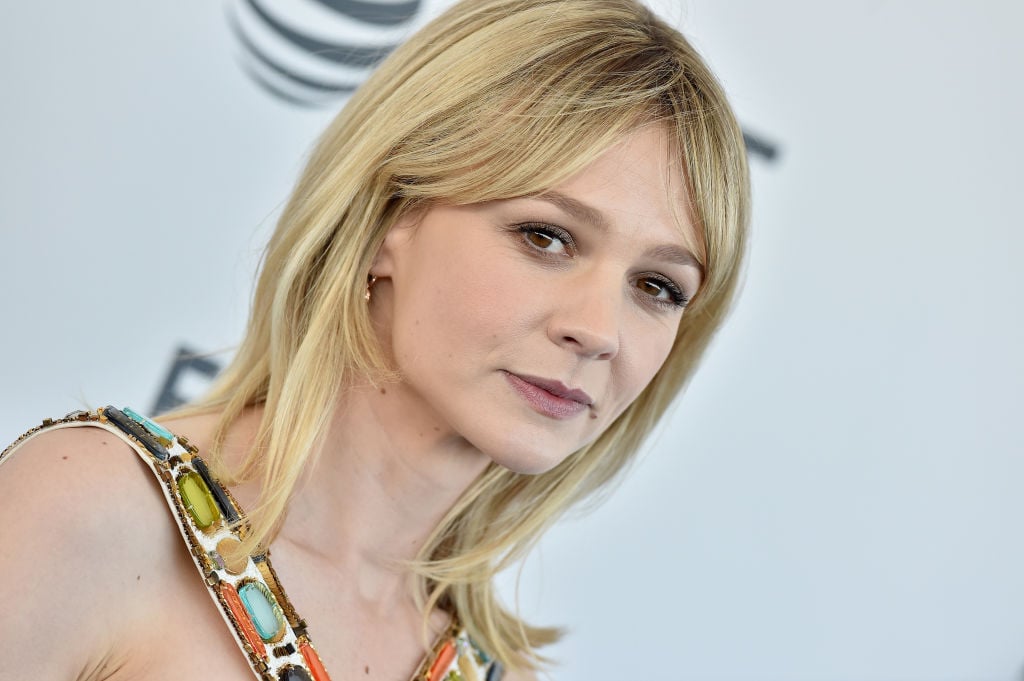 You're likely familiar with Mulligan from a number of different projects, but it may be difficult to name them right away. Let us help you out there. Mulligan, a British actress, made her film debut as Kitty Bennet in the 2005 adaptation of Pride & Prejudice. She also appeared in various TV roles around that time, including the famed Doctor Who episode "Blink."
Mulligan has continued to make waves on the stage and big screen over the past decade. Her breakout role in An Education earned her an Oscar nomination. Mulligan also had notable roles in period pieces such as The Great Gatsby and Paul Dano's directorial debut Wildlife.
She stars in the new film 'Promising Young Woman'
Mulligan's latest project is quite different from many of her past roles. She portrays Cassie in A Promising Woman. The trailer for the 2020 film, which will have its debut at Sundance in Jan. 2020, has arrived, and there is so much going on here.
We meet Cassie in a nightclub, where she appears to be heavily intoxicated, to the point of incapacitation. She goes home with a man but soon makes it obvious that she was never out of control, shocking him. We quickly learn that this is a pattern of Cassie's. And she's revealing some harsh truths to these men about themselves.
Who all is in the film?
This is one of those trailers where every few seconds you're yelling out, "Hey, he/she is in this!" It's an incredibly star-studded production. We start off with Mulligan being taken home by Adam Brody (The O.C.), but there are plenty more to come.
As she describes her weekly ritual, we see her with Christopher Mintz-Plasse (Superbad). She then interacts with Bo Burnham (The Big Sick), Alison Brie (Community), Connie Britton (Nashville), Molly Shannon (Saturday Night Live), Chris Lowell (GLOW), Max Greenfield (New Girl), and more.
'Killing Eve' Season 2 showrunner Emerald Fennell is at the helm
If you got a distinctly Killing Eve vibe from that trailer (especially the very end when she dons a wig and nurses outfit), you probably won't be surprised to learn the following. The writer and director of Promising Young Woman is Emerald Fennell, head writer of Season 2 of the popular series, as well as an executive producer.
Fennell, who you may also recognize from her acting roles in series like Call the Midwife and The Crown, spoke about the movie with Empire recently. She addressed everything from casting "trustworthy nice-guys" in the male roles to Cassie's method of "torture," so to speak.
"I feel very strongly if there's a message, it's everyone can be forgiven almost anything, but you have to admit, apologize and acknowledge," said Fennell. "People hate being made to feel like they're mad, and that they didn't experience it, that they made it up. In a way that's what drives this story, the injustice of it not being admitted."