'Killing Eve': Do Fans Hate Eve Polastri's Husband Niko?
Killing Eve is a show full of interesting characters. And then there's the not-so-interesting ones. One of the interesting characters is Eve Polastri herself while one of the not-so-interesting ones is her husband Niko.
While there is nothing wrong with Niko exactly, on a show full of so many compelling people he sticks out. Many fans do not find him interesting and therefore wonder what he might be doing in such a thrilling show. He seems to be lost in the crowd, not really making an impression on many fans.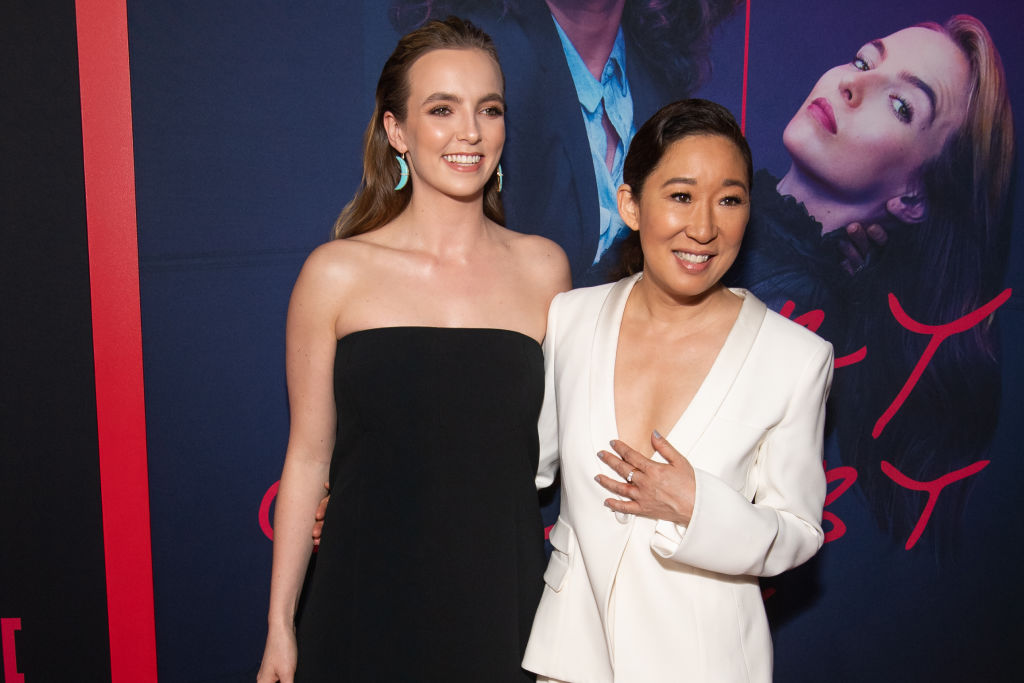 Who is Eve Polastri's husband Niko?
Niko is a math teacher at a local school. He is a good person, very dependable and moral. He doesn't fully understand his wife's obsession with darker things like assassins. Niko prefers a quiet, simple life.
As a consequence of Niko's preference, he does not always get his wife's darker sense of humor. The two of them go from a very close couple to one that is on the verge of breaking up. And while many fans might be excited if they did, they would probably still feel bad for Eve in that situation.
So what are fans' reactions to Eve Polastri's husband in Killing Eve? What do people think of Niko?
What are fan reactions to Niko?
Fans are less than impressed with the character, let's put it that way. As one fan on Twitter puts it, "Killing Eve is a show about a serial killer and is filled with gruesome content yet the thing that makes [them] the most uncomfortable is probably Niko." What is it about this seemingly unoffensive character that could make fans so uncomfortable? More on that later.
Another fan mentions that Niko and Eve's relationship is somewhat of a mystery itself. As they say, it's "perhaps the biggest mystery in Killing Eve" that "Niko Polastri [convinced] Eve, [who is] an absolutely amazing and gorgeous woman, to marry [him]." Seems like this fan doesn't think Niko is good enough for Eve.
Another fan tweets a list of characters with the phrase "stop pitting Killing Eve characters against each other," with the good points of each character listed, except Niko's. This fan seems to be suggesting that Niko does not have any good points. The character probably isn't as bad as fans are making him out to be, everyone has some redeeming qualities after all.
Why might fans dislike Eve Polastri's husband Niko in 'Killing Eve' so much?
One fan even went so far as to say he made them uncomfortable. Why? Niko seems to be a nice enough guy. What is it about him that fans dislike so much?
It's quite simple, actually. Based on the fan reactions, it seems to be all about a lack of interest in the character. And it makes some sense if you think about it. Killing Eve is about the mutual obsession between Eve and Villanelle.
There may even be some fans who wish that Eve would run away with Villanelle, as the assassin wanted at the end of season 2. And Niko disrupts all of that. Niko is a reminder of a different part of Eve's life, one that has nothing to do with Villanelle. And many fans might feel that that reminder is unnecessary.
Especially as it is not nearly as exciting to watch Eve and Niko be domestic as it is to watch Eve and Villanelle chase each other. In the end, Eve Polastri's husband Niko is not necessarily a bad character in Killing Eve. Though he will probably never be a fan favorite.