Kim and Kourtney Kardashian Had an Awkward Moment at the People's Choice Awards
The 2019 People's Choice Awards was a night to remember. From the red carpet moments to the emotional wins and speeches, it was truly one for the books.
But it wouldn't be an award show without a little drama. This year, it involves Kim Kardashian West and Kourtney Kardashian. The sisters were doing in an interview on the red carpet when Kim awkwardly interrupted and overtalked her sister.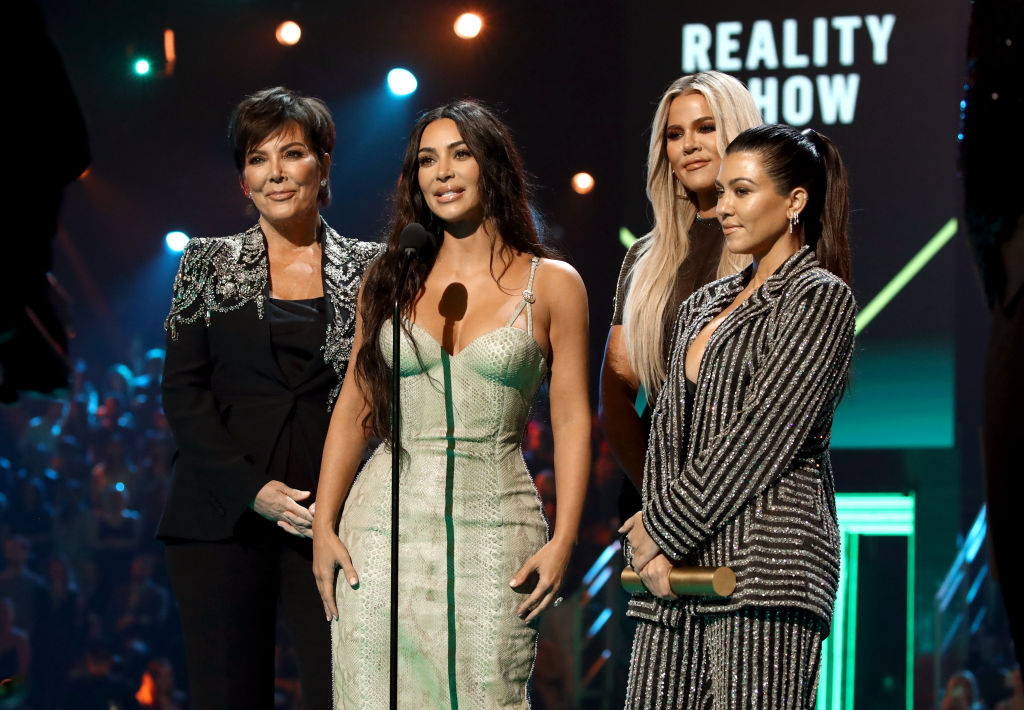 A closer look at the moment between Kim and Kourtney
On Nov. 10, the sisters, along with Kris Jenner and Khloé Kardashian, hit the red carpet and gave an interview with E! News host Giuliana Rancic. When asked about the designers they were wearing, Kourtney said: "I didn't plan this — Naeem Khan? Is that how you say it?"
Before she could finish, Kim leaned in front of the microphone and cut Kourtney off. "All that matters is that we're wearing KKW Diamonds! That's all that – we're all wearing that," Kim said, referencing her new fragrance.
"No, it's Naeem Khan, I just didn't know how to pronounce it," Kourtney shot back, to which Kim offered a loud: "Oh." The KKW Beauty mogul sounded skeptical of Kourt's response.
The moment only fueled speculation that there's tension between the sisters. It comes just days after Kourtney told Entertainment Tonight that she's taking a break from the family's hit reality show, Keeping Up with the Kardashians.
Kourtney has starred on the show since it debuted in 2007. But in recent seasons, she's repeatedly clashed with her sisters. The drama seemed to hit a fever pitch in a 2018 episode when Kim criticized Kourtney's work ethic and subsequently called her the "least exciting" to look at.
Kim later attempted to clarify her remark, saying that she meant the Poosh founder is the most "boring." But it still left Kourtney in tears.
Kourtney says that she's leaving the show for other reasons
Kourtney hasn't directly said whether she's taking a break due to sister drama. Instead, she said in the Entertainment Tonight interview that she chose to step back to spend more time with her children — Mason, Penelope, and Reign — whom she shares with her ex-boyfriend, Scott Disick.
It's not the first time she's said such a thing, either.
"If I had enough money, I wouldn't work. I wouldn't do the show," she expressed in a 2018 episode of KUWTK. "I would be a full time mom. That's what I want to do. The guilt that I carry every day from not being at home when they get from school, not doing homework — my kids suffer."
But Kim and Khloé don't expect for Kourtney to stay gone for long.
"We definitely love Kourtney and we will miss Kourtney and whatever she decides to do, but people come, people go all the time in this family," the Good American founder explained in the ET interview. 
"We feel like it's a revolving door, so Kourtney might leave this week, she'll be back," Khloé continued, adding, "They all come back."
We'll see if she's right.