Kim Cattrall Claims She Was 'Bullied' Over Third 'Sex and the City' Movie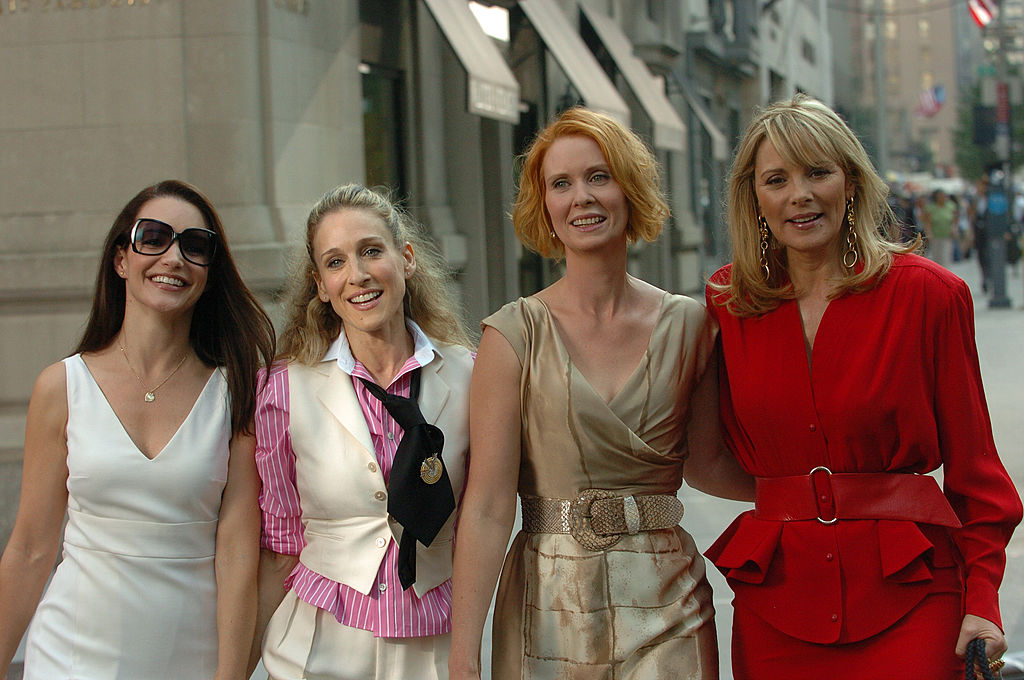 Sex and the City defined life as a single woman for an entire generation. Those of us who watched the show in its heyday remember the magic and fantastic chemistry between its characters. It's something that could never be duplicated, and something many viewers miss. Is there any chance that the cast will ever get together for another reunion show? It turns out that it may all come down to the actress who played Samantha, Kim Cattrall.
Kim Cattrall refused to make a third 'Sex and the City' movie
Unfortunately for Sex and the City fans, there will never be a third movie. Cattrall has decided that she does not want to be a part of it, and the producers don't want to make the movie without her.
Why would Cattrall refuse to do the film when so many fans want to see it? She wasn't having fun anymore. "I went past the finish line playing Samantha Jones because I loved Sex and the City," Cattrall told The Guardian. "It was a blessing in so many ways but after the second movie I'd had enough."
Cattrall has reached a point in her life where she doesn't want to spend time doing anything that doesn't fulfill her. How did she reach that point? Tragedy touched her life in the loss of two people she loved deeply. Her younger brother, Chris, was only 55 when he committed suicide, and her father lost his battle with Alzheimer's in 2012. The events touched her in a profound manner and changed the way she interacts with the world.
"The tragedies in my life continue to shape me," Cattrall said. "Now I don't want to be in a situation for even an hour where I'm not enjoying myself. I want to choose who I spend time with personally and professionally. It's my life … I've become aware there's only so much time left."
But just because Cattrall doesn't want to be in the third movie, doesn't mean she thinks it shouldn't be made. In fact, she told Piers Morgan that she fully supports them making the movie without her. Cattrall suggested that they should recast the character of Samantha as African-American or Hispanic.
"I couldn't understand why they wouldn't just replace me with another actress instead of wasting time bullying. No means no." She told The Guardian. Cattrall wasn't clear on what she considered bullying, but she did say that her Sex and the City co-star, Sarah Jessica Parker, "could have been nicer" about the situation.
Will Kim Cattrall ever return to 'Sex and the City'?
Although it might be interesting to have Samantha played by another actress, those who have followed the show for decades have fallen in love with the way Cattrall plays her. It would be difficult for many to see another person play the character.
Not only is Cattrall out of the third movie, but she also doesn't want to ever return to Sex and the City. The Daily Mail asked Cattrall if she'd return to Sex and the City in any capacity, she immediately responded, "Never. It's a no from me."
Rumors of a feud between Cattrall and Parker may have something to do with her refusal to return to the series. It may also be simple character fatigue. After all, Cattrall did play Samantha through all six seasons and two movies.
What's next for Kim Cattrall?
Just because Cattrall won't be returning to Sex and the City doesn't mean that she's retiring. You'll still be able to see her in other projects. Most recently, she's playing the part of the wife of a preacher who has secrets. Fox's new dramedy, Filthy Rich, is set to premiere in May 2020.