Kim Kardashian West Just Admitted She Loves New York City — and Fans Want Her to Make the Move
Kim Kardashian West has been all over the place lately. Her family planted roots in the Los Angeles area, but they've also recently been spending a lot of time at their new home in Wyoming. Now, though, Kardashian West just told fans she's loving New York City — and people are calling for her to make a permanent move.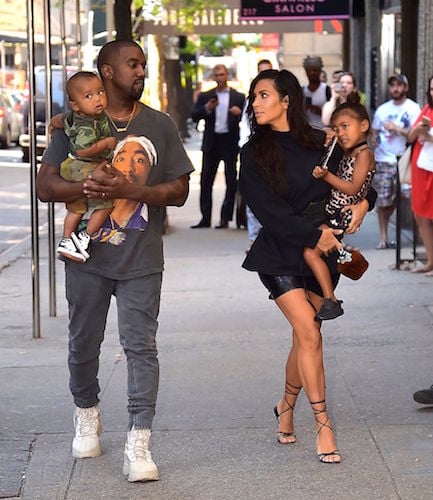 Kardashian West has homes in various places around the country
When you have a net worth of more than $300 million, what else are you supposed to do with it, right? Kardashian West has been living in the Los Angeles area since she was born, and now, that's where her own family resides. But she's slowly been accumulating new homes around the country in some of her favorite areas. She and Kanye West recently purchased a massive property in Wyoming, where they visit to escape from the craziness of everyday life. Kardashian West and her husband reportedly also own property in his home city of Chicago. Could New York be next to make their list?
She previously filmed a reality show in New York City and had a business there
Kardashian West is no stranger to New York City. In the earlier years of Keeping Up With the Kardashians, the sisters would often visit the city for various press events. Kardashian West also usually attends New York Fashion Week. And when Dash New York was in full swing about 10 years ago, Kardashian West and her sister Kourtney filmed a spinoff series entirely in the city called Kourtney and Kim Take New York. However, it is about a six-hour flight from her home in Los Angeles, so once the Dash store closed, she stopped visiting so often.
Kardashian West recently said she loves spending time there
Though she didn't disclose why, Kardashian West said in an Instagram post on November 6 that she has been spending more time in the Big Apple. "… And I love it here!" she wrote on Instagram. Fans were quick to obsess over her love for the city and have now asked the beauty mogul to relocate. "I have a free room in my house," one user joked. "[Stay] here Kim it's better!" someone else commented. One person even suggested they bring her spinoff back. "Revamp K&K take NY!!!"
It's unlikely Kardashian will make New York her permanent home
Though Kardashian said she loves spending time in the city, it's unlikely that the two will make New York their permanent home. The couple currently has four kids at home, and North has already started school. It seems that the roots they've planted in California will continue to grow. However, it's possible that the iconic couple will decide to purchase property in the city, which would allow them to visit with ease. The two actually previously owned a place in the city, though they sold it several years ago. Kardashian West has always loved New York, so it wouldn't be too far off to suggest that she might someday add it back to her list of homes around the United States.