Kim Kardashian and Kanye West Almost Went with This Name for Their Fourth Child
Kim Kardashian and Kanye West are infamous for giving their children very unique names.
The couple is known for giving their kids names that resonates with them and ones that will set their children apart from others.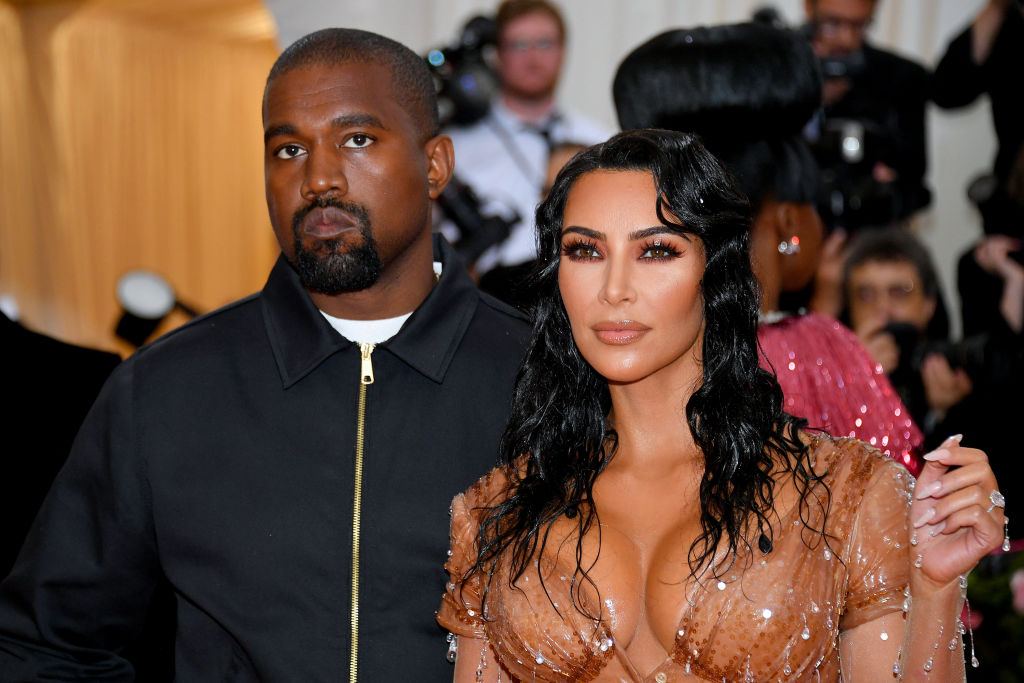 While we were certain the Wests had outdone themselves when they named their fourth child Psalm, it turns out that they initially had an even more unique moniker in mind.
The couple settled on the name Psalm last minute
Just when we though Kim Kardashian and Kanye West's baby names couldn't get more interesting, we have found ourselves proven wrong.
Back in May, the couple welcomed their fourth little bundle of joy via surrogate and as expected, they gave him an extremely unique moniker.
A few days after their son's birth, the reality star took to social media to reveal the very interesting, yet fitting name their son: Psalm West.
Although it took many of us a while to fully embrace the name Psalm, we now think it flows perfectly with North, Saint, and Chicago.
While many of us couldn't imagine the couple naming their youngest son anything else, it turns out that Psalm wasn't the name Kimye initially planned on going with.
Even though Psalm is very unique moniker, Kardashian and West originally planned to give their son the name…drumroll please…Ye.
Yep, you read it right. The couple actually considered giving their fourth child the rapper's nickname/ Twitter handle and Kris Jenner is to thank for this confirmation.
In a Keeping Up with The Kardashians teaser clip posted to Jenner's Instagram Stories, Kardashian reveals just how she and West settled on the name Psalm even though they initially wanted to go with Ye.
"Kimberly, how did you guys settle on Psalm?" Jenner asks her daughter. The KKW mogul then replies, "Cause his name was gonna be Ye. Kanye doesn't like Ye cause Ye doesn't mean anything, and Kylie called at the last second and was like, 'No!' Psalm and Saint sound good together, and the kids call him now Psalmye."
The name is a testament to Kardashian and West's religious faith
Although Ye, or Psalmye, would have definitely been a one of a kind name, there is a reason why Kardashian and West settled on naming their son, Psalm.
Since religion has always played a huge part in the couple's lives, they wanted to give their fourth child a name that resonated with their Christian faith.
Back in May, Jenner explained to Entertainment Tonight that Psalm's name a reference to the Book of Psalms in the Old Testament of the Bible and couldn't be a more perfect moniker.
"I think it's just a wonderful way to celebrate how they feel. And he's such a blessing, so it's perfect," she expressed.
With the word "Psalm" meaning "song" or "instrumental music," this name is exceptionally fitting for the couple's fourth child considering the ongoing success of West's Sunday Services.
In addition to that, the name Psalm is also a reflection of West and Kardashian's dedication to their Christian faith.
"Kanye has been going through a spiritual revival lately. Every name has a meaning that is personal between Kanye and Kim and the child," a source shared with People. "Psalm is a good reflection of where Kanye and Kim are spiritually."