Kim Kardashian and Kanye West Aren't the Only Celebrities Taylor Swift Addresses on 'Reputation'
Taylor Swift's new album, Reputation, is sexier, darker, and completely unapologetic … and we were definitely "ready for it." It seems like her exes and enemies were ready for it, too, given the jabs from Swift in the first single off the new record, "Look What You Made Me Do."
Two of her enemies, Katy Perry and Kim Kardashian, even banded together on Reputation's release day. Kardashian attended one of Perry's concerts, where the two met up backstage. Both celebrities posted all over social media, including Perry's Instagram story, in which she joked, "Told you I was a secret Kardashian."
We don't blame them for joining forces because Swift is coming at anybody who's done her wrong. However, that's not to say Swift's songs are all negative. In fact, much of the album is spent gushing over her boyfriend, Joe Alwyn.
Here's a breakdown of all the celebrities Swift addresses on Reputation, proving that the "new Taylor" isn't scared of sharing exactly what she thinks.
1. Katy Perry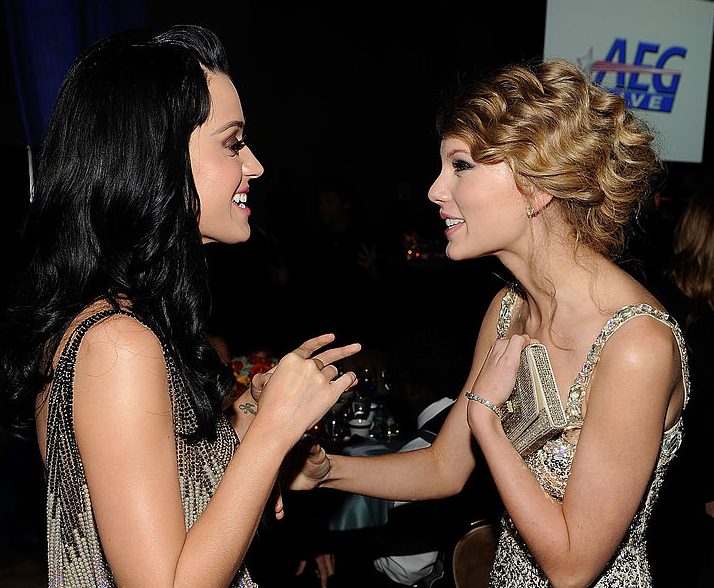 If we learned anything from Swift's first single off of Reputation, it's that her most public feuds are still going strong. That certainly doesn't exclude Perry who, in July 2017, actually admitted she'd like to put her feud with Swift to rest.
"Look What You Made Me Do" made it clear that Swift isn't planning on reconciling anytime soon. She clearly points fingers at Perry, including the line, "Locked me out and threw a feast (what?)." This definitely seems to be referring to Perry's single, "Bon Appétit," and the little "what?" at the end adds an extra touch of criticism.
Swift even goes so far as to dress like Perry in the single's music video, with blunt blonde bangs and a leopard print coat. If it sent any message across, it's that she's ready for any more punches thrown her way.
2. Joe Alwyn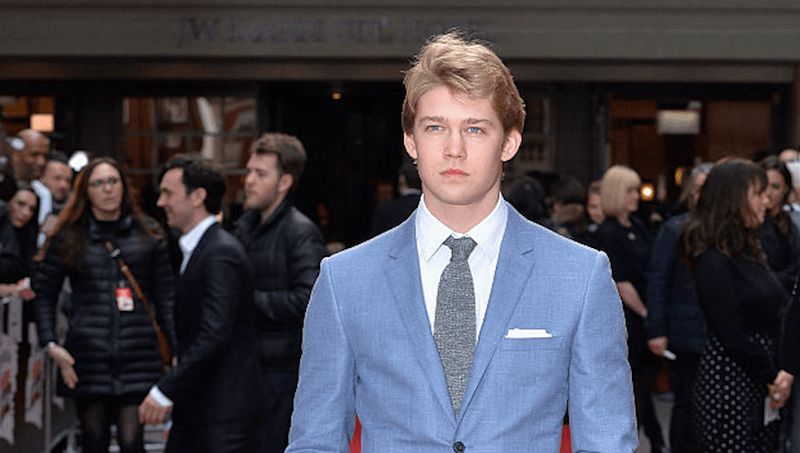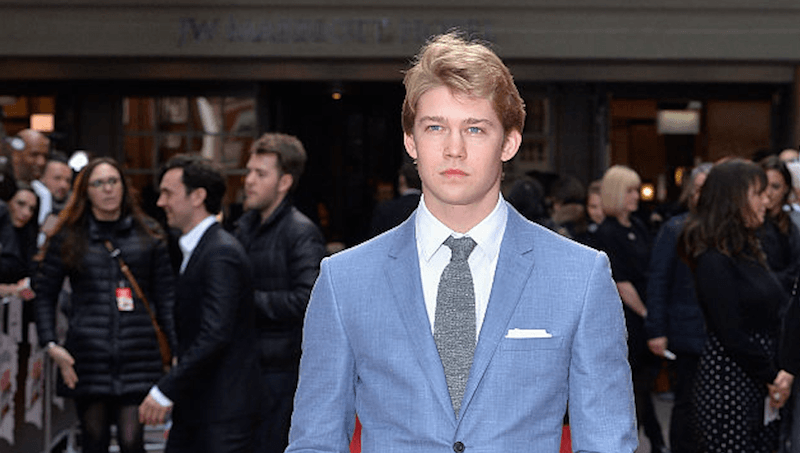 We had already heard Swift gush about Alwyn on the singles she released before Reputation even dropped. "Gorgeous" may have caused some confusion on the subject of the song, but Swift wants you to know: It's definitely about Alwyn.
"…Ready For It?," which turned out to be the album's opening track, sets the tone for Reputation. It revolves around Alwyn, and it has a much more provocative sound than the Swift we're used to. The line, "Younger than my exes, but he act like such a man though," not only alludes to 26-year-old Alwyn's maturity but might even throw a bit of shade at her exes by implying they weren't as mature, despite their older age.
Her love story with Alwyn doesn't stop at those two singles. She gushes about her beau in tracks like "King of My Heart," "So It Goes…," "Dress," and "New Year's Day," just to name a few. Swift is definitely trying to tell us that she's never felt closer to someone before. After all, as she sings in "Delicate," "My reputation's never been worse, so he must like me for me."
3. Calvin Harris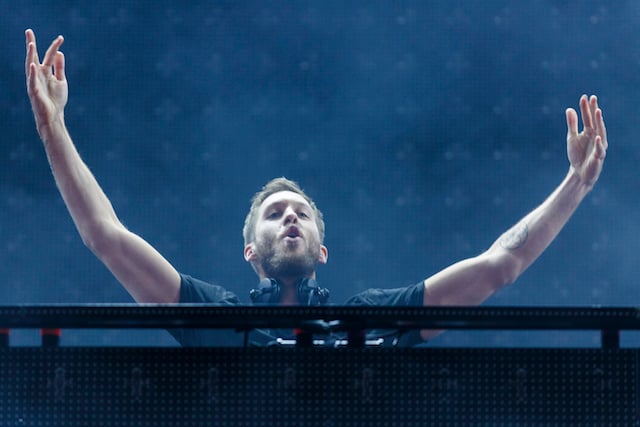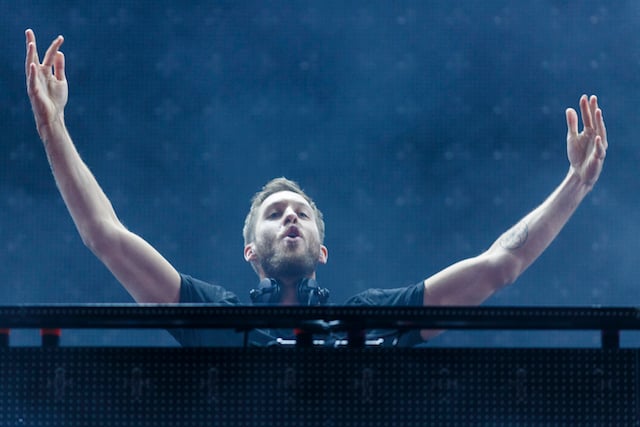 In between Swift's tracks obsessing over her new man, she carves out some time to dish about two of her most recent exes. Let's start with her Calvin Harris references, shall we?
"I Did Something Bad" puts Harris on blast about their post-breakup controversy. In July 2016, one month after their split, Swift's rep announced that Harris and Rihanna's song, "This Is What You Came For," was actually written by Swift under a pseudonym. Harris ranted that Swift was "trying to tear [her] ex bf down for something to do," as the result of needing "someone new to bury like Katy."
Swift seemingly responds in her song, "He says don't throw away a good thing/But if he drops my name then I owe him nothin'/And if he spends my change then he had it comin'."
She makes other digs at him throughout the album, such as the line "all the boys with their expensive cars" in "King of My Heart." While she spends most of the song raving about Alwyn, she's definitely comparing him to Harris, who does, in fact, drive a Range Rover.
4. Tom Hiddleston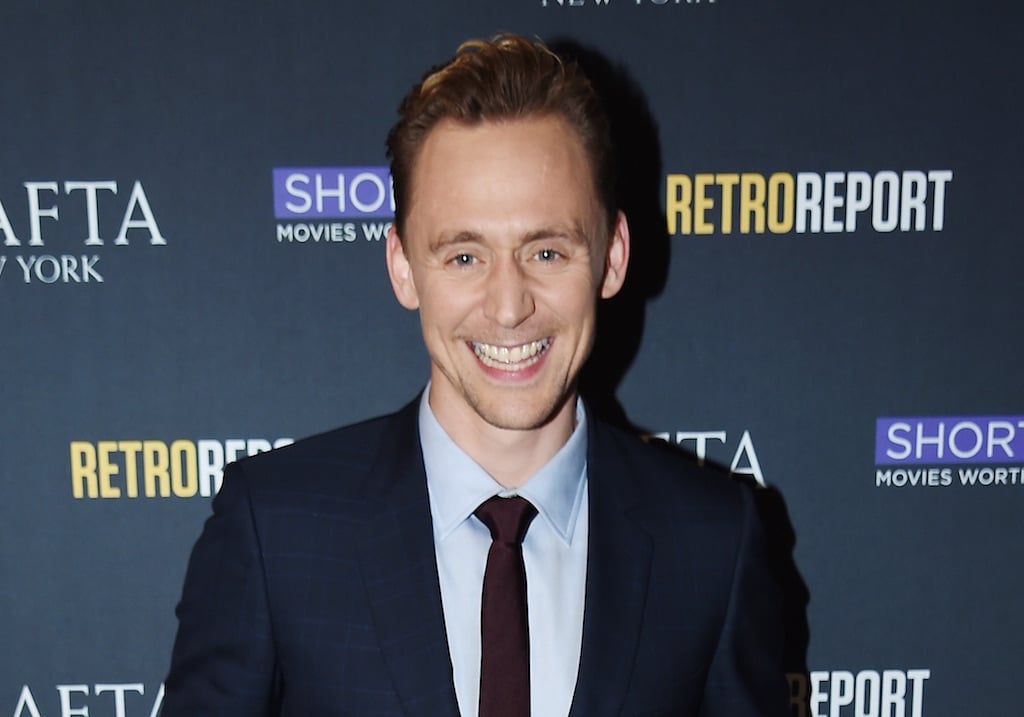 Unsurprisingly, Tom Hiddleston fell victim to a few references of his own. Swift's ex is the subject of "Getaway Car," in which she admits to being stuck in a love triangle. Considering Swift broke up with Harris in June 2016, and she moved onto Hiddleston within the same month, we're guessing this is the love triangle she's referring to.
Swift sings, "I wanted to leave him/I needed a reason/With three of us, honey, it's a sideshow/And a circus ain't a love story." She obviously thinks their relationship was doomed from the start, considering its scandalous roots.
5. Kim Kardashian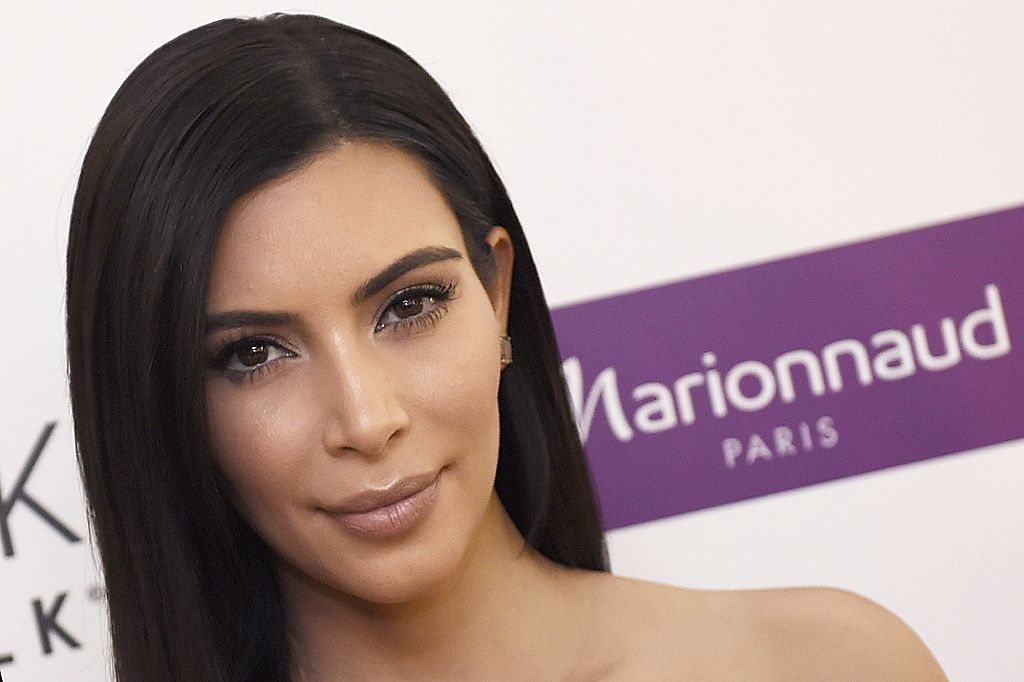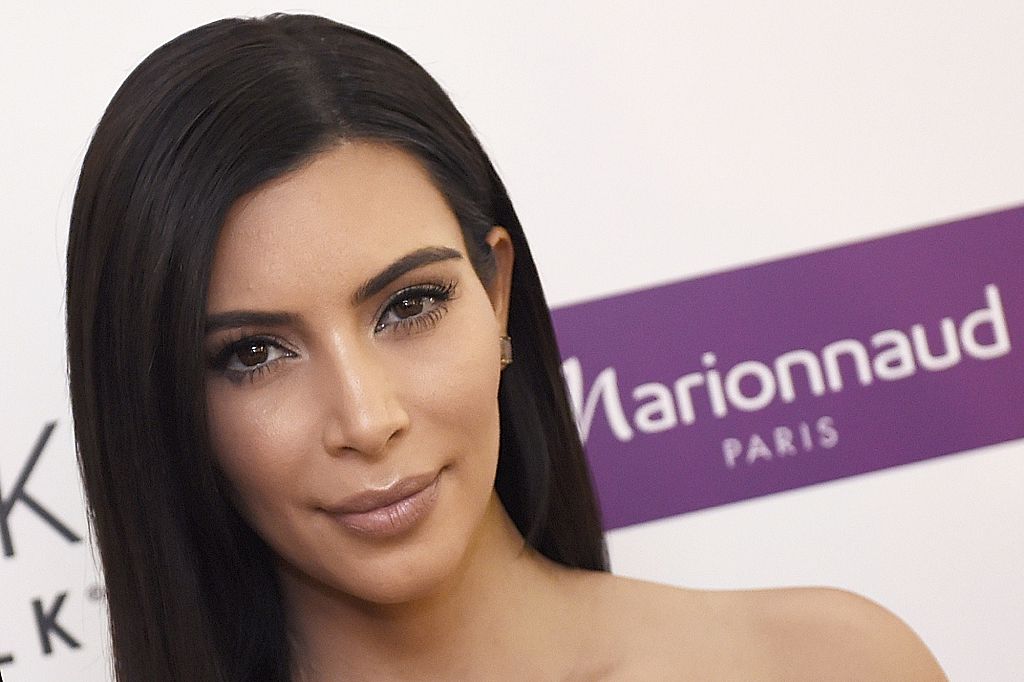 Swift and Kardashian aren't just enemies due to Kardashian being Kanye West's wife. Kardashian has taken some very clear shots at Swift herself, and Swift didn't hesitate to call her out on it.
Let's rewind all the way back to Swift's first announcement of the new album. She completely wiped her Instagram clean of any photos, which left her fans concerned and confused. Upon her return to the platform, she posted three cryptic videos, which all connected to create a hissing snake. This was a clear reference to Kardashian's accusation of Swift being a snake, when Swift was seemingly caught lying about approving West's lyrics about her in his song, "Famous."
Swift stuck with the snake imagery in the "Look What You Made Me Do" music video, in which she takes even more swings at Kardashian. At the end of the video, the Perry-resembling version of Swift claims she's "getting receipts. I'm going to edit this later." Swift is basically attesting that Kardashian edited the video in which Swift approves of West's "Famous" lyrics, effectively putting the ball back into Kardashian's court.
6. Kanye West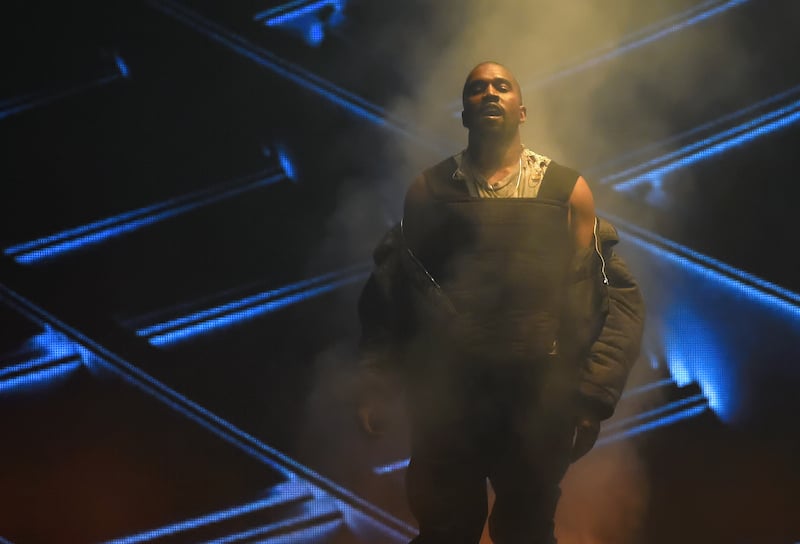 If you thought Swift tore down West on "Look What You Made Me Do" by straight-up singing that she doesn't like him and his "tilted stage," just wait until you hear "This Is Why We Can't Have Nice Things." This track is 100% directed at West, and it's completely unforgiving.
She sings, "There I was giving you a second chance/If only you weren't so shady/But you stabbed me in the back while shaking my hand/And therein lies the issue/Friends don't try to trick you/Get you on the phone and mind-twist you."
We're pretty sure we know what phone call she's referring to.
7. Herself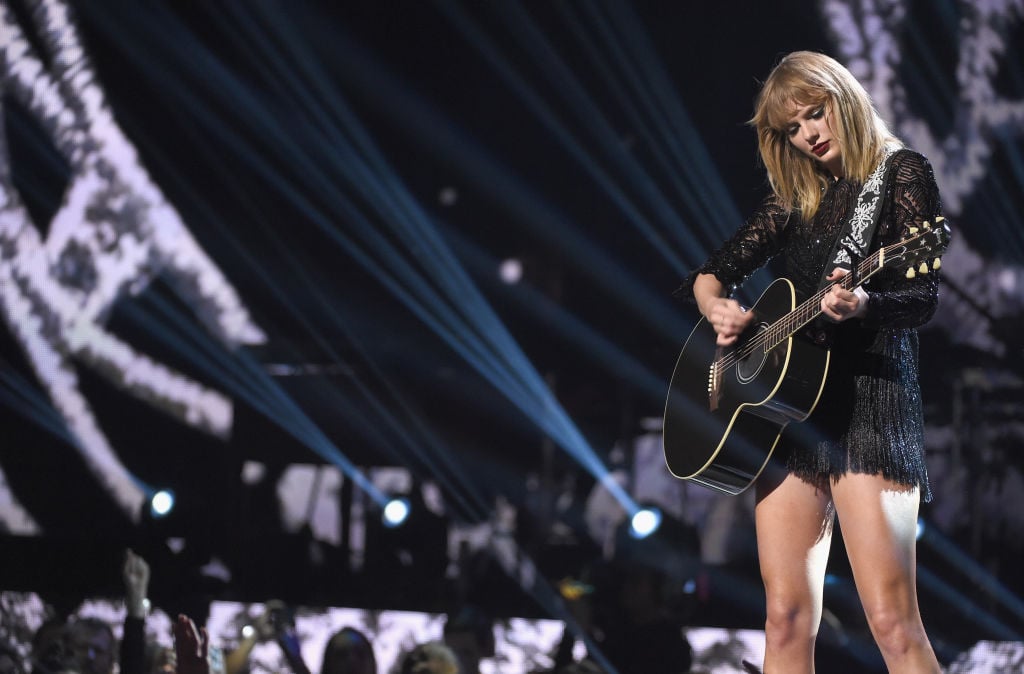 We know, we know — this one's obvious. However, no matter how much she sings about Alwyn or her sworn enemies, the album is all about her Reputation, after all. She sings about herself a lot, even occasionally referring to herself in the third person. For example, in "…Ready For It?," she refers to Alwyn as "Burton to this Taylor."
The statistics have even been considered, with Swift's "percentage of album as self-reference" at 10.12%. That's higher than any of West's records, but only just beating The Life of Pablo by .01%. Keep in mind that the track "I Love Kanye" on West's most recent album actually says the name "Kanye" 39 times, so the fact that Reputation is even more self-oriented is … honestly, pretty impressive.
We can't help but admit that we love this new, badass version of Swift. She isn't apologizing for anything anymore, so we'll see who's brave enough to cross her next.
Check out The Cheat Sheet on Facebook!