Kim Kardashian Fans Think Her Family Christmas Card Is Photoshopped
If there's one tradition the KarJenner's don't monkey around with it's their annual Christmas card and celebrations. That's why Kim Kardashian West fans were shocked when she released a Kardashian/Jenner free Christmas card this year. Instead of posing alongside her sisters and mom, the Keeping Up with the Kardashians star released a West family Christmas card with her four kids and her husband, Kanye West.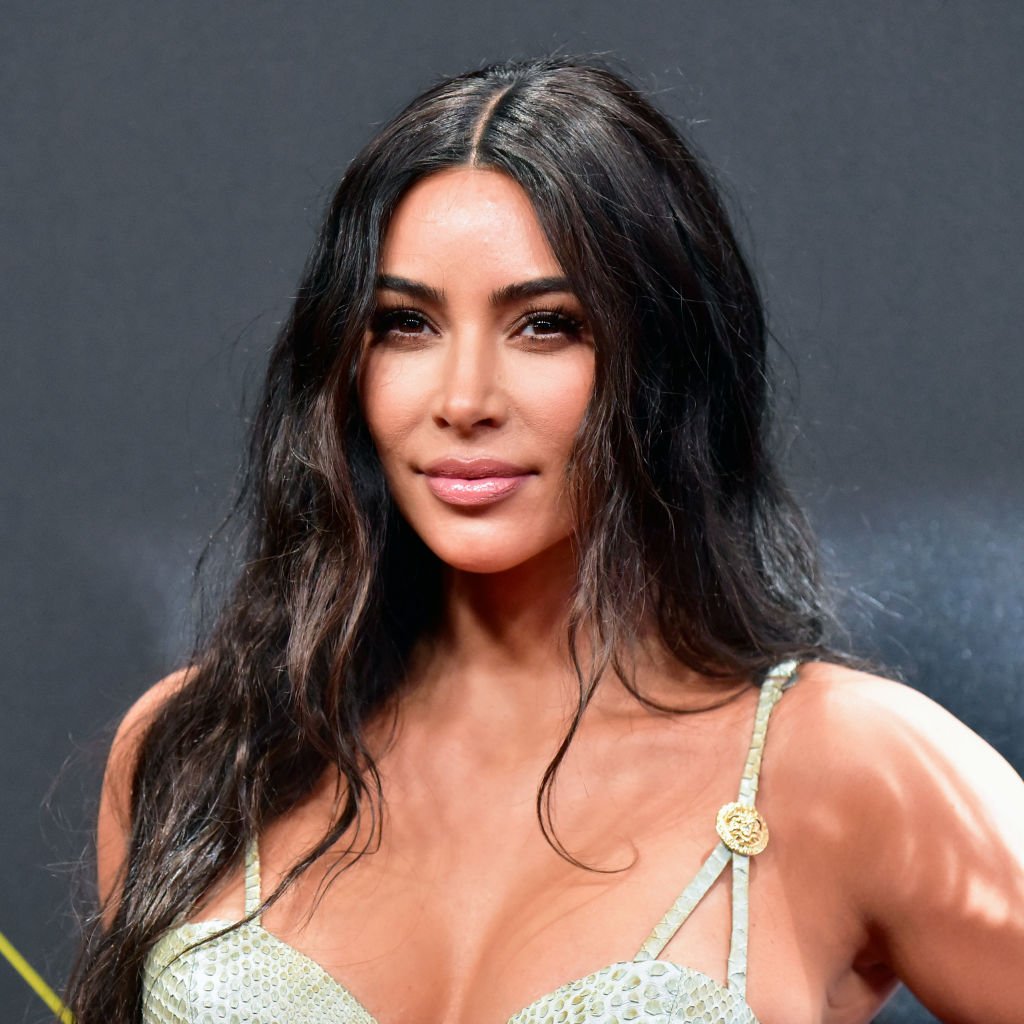 Of course, the Christmas card is receiving praise, but it is also receiving a fair amount of criticism as well. Many fans don't feel that the image is festive enough, others wish Kardashian West would've chosen another color palette. But, perhaps the biggest critique is that the photograph has been altered with the use of the popular editing platform, Photoshop.
The West family Christmas card
Taking to her social media profiles, the 39-year-old shared the final picture with her millions of fans. For the photo, the West family is decked out all in grey with the exception of Kanye West, who wore white for the shoot. 4-year-old Saint sits front and center beaming at the camera and sporting his signature sweet demeanor. Behind him is 6-year-old North, who is out-posing her entire family as always. Kardashian West sits next to her eldest child while holding her youngest child, smiling 7-month-old Psalm, in her lap. Behind her is her husband, Kanye West, who is holding foodie, Chicago, who make two next month.
Fans on Twitter accuse Kim Kardashian West of using photoshop
The Christmas photo shows off Kardashians West's beautiful family, but people couldn't help but notice the inconsistencies in the photo. Differences in lighting and background easily had people convinced the photo was the product of photoshop. "Why all the kids look like stickers?" one fan retweeted. "Who photoshopped North in? The lighting looks… different," another commented. "I was looking for this comment, this deff looks photoshopped," another person wrote in response. "100% photoshopped lmao," another fan chimed in.
The challenges of kids in photoshoots
Of course, many of Kardashian West's fans rushed to her defense stating that it's hard to get a good picture of all four kids smiling. "They probably shopped a few photos together to get them all looking good. It's damn near impossible for all 4 to be looking at the cam and looking like a little angel like that lol," one person tweeted. "Getting more than 1 kid to cooperate at the same time is da*n near impossible," another fan wrote in response to the photoshop claims.
Photographers weigh in
Professional photographers even rushed to Kardashian West's defense. They shared that photoshopping photos is a common practice especially when young children are involved. "It's actually a trick photographers use to get all the little urchins smiling at once. You take 30 shots from the same spot and then cut n paste the pics of the kids smiling together into one pic…there's no chance in hell to have everyone smiling in one shot without photoshop," a knowledgable fan wrote.
Whether the Christmas card was photoshopped or not, it's still a sweet picture of the West family. We're sure that Kardashian West is happy she has the memory of the photo regardless if a little digital help was used to enhance it or not.