Kim Kardashian Gets Real About Gaining Weight This Year: How She Plans to Lose the Pounds
Kim Kardashian West is keeping things real about her weight, letting fans know that she's gained almost 20 pounds in the past year and a half. In a video Kardashian West posted on her Instagram Story, the reality star noted that she's gained about 18 pounds in the last year.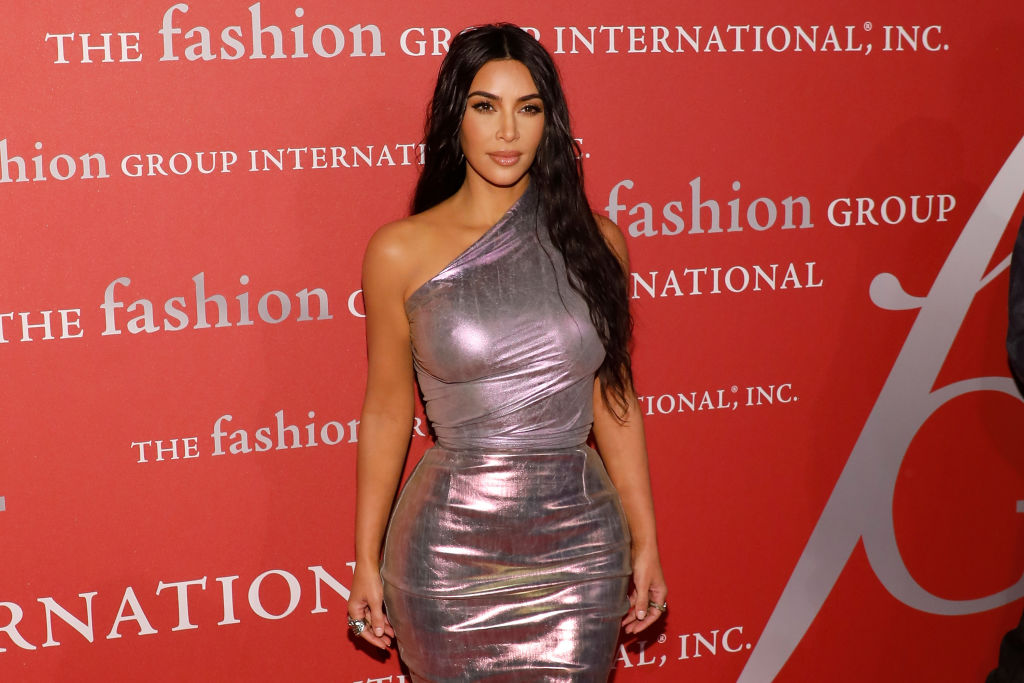 Kardashian West is candid about how much she weighs
Not every celebrity is going to be so open about their weight — and most certainly aren't going to admit to gaining weight, but Kardashian West decided to put it all out there.
In a video posted to her Instagram Story on Nov. 2, she shared a bit about how she's gained some pounds over the past year or so. Prior to working out with trainer Melissa Alcantara, she noted: "OK, so we're doing a night workout before my dinner, which I never do with this one [Alcantara], but I figured we have to get into it at some point."
She continued: "And yeah, I mean, sometimes we fall off and sometimes you really gotta get it together and this is one of my fallen off times where I am, I think, 18 pounds up from what I was about a year ago, a year and a half ago."
For those who want to know how much Kardashian West weighs, it just takes a bit of math — as she had revealed in August 2018 that she weighed 116 pounds. As she revealed that she gained 18 pounds, that would put her at 134 pounds.
She shared her weight loss goals
Kardashian West is forgiving of the weight gain but that doesn't mean that she doesn't have some new fitness goals — and she's got the perfect deadline, her 40th birthday.
She explained, "To feel good, I just want to get it like, a really good goal weight and so that means working out at all costs. It's my eating. I work out but it's like, my eating. But Melissa and I have a major goal for by the time I'm 40."
On Sunday morning, Kim posted another video showing her hard at work on her fitness goals, noting: "A morning workout after a night workout is the best!!!"
What will Kardashian West eat to lose weight?
Fans will have to stay tuned to see if Kardashian West shares the details of how she changes her nutrition.
In a September 2019 interview with E! News, when she talked about her new SKIMS Solutionwear line, she noted: "When I'm home, I eat all plant-based and vegan."
She continued: "I think I spent a good year and a half working out so hardcore, so now I can take a week off here and there. So every six months, I'll take that week off."
Workouts for her are valuable beyond the fitness results, she shared at the time, noting: "But I love it. It really gets my mind right in the morning before all the kids get up. That's like my me time, and I really need that to just balance everything out but then if not, I have my Solutionwear to hold it all in and I have body makeup to cover it all up, so I'm good, I'm covered for when I'm not feeling my best."