Kim Kardashian Helped Free 17 Inmates in 90 Days — Here's How
Last month, Kim Kardashian West shocked and confused the world when she announced her plans to become a lawyer. But taking the bar exam isn't the only way she plans to influence prison reform. Over the last three months, the reality star has helped free 17 inmates.
Kim first showed her judicial aspirations when she met with President Donald Trump regarding Alice Johnson, a woman serving a life sentence for a low-level drug conviction. In an effort to free Johnson, she asked the president to pardon her sentence.
Now, Kim is staying true to her fight for prison reform with her behind-the-scenes efforts.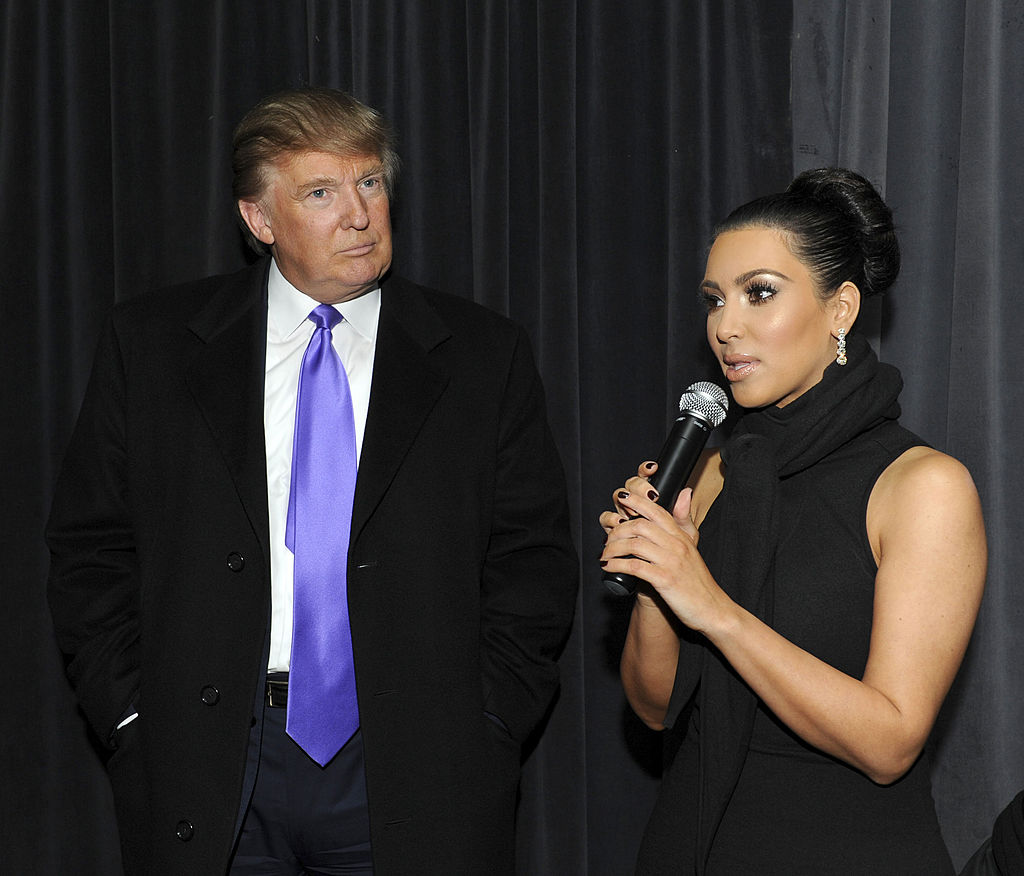 How does Kim Kardashian help free inmates?
Kim Kardashian West is working closely with lawyers Brittany Barnett and MiAngel Cody to help prison reform. The team is dedicated to releasing people who are serving life sentences for low-level drug charges.
MiAngel Cody is the lead counsel of The Decarceration Collective. She explains in detail to CNN exactly how Kim has been an intricate part of the releases. Cody says she pays to cover fees when the 90 Days of Freedom travels the country to ask judges to release qualifying prisoners. Not only is Kim providing the money to help with legal fees, but she is also reuniting inmates with their families. Moreover, without Kim Kardashian covering the expenses, Cody claims they would not be able to get this done. The co-founder of the non-profit, Brittany Barnett is also her personal attorney. Barnett runs her own non-profit organization, Buried Alive.
According to Barnett, Kim Kardashian is too "busy" to post about everyone they are helping. Moreover, Kim wants to be taken seriously, so she focuses on learning the system. Also, she claims Kim is genuinely passionate about prison reform.
Who are the inmates Kim Kardashian has helped free?
Kim Kardashian West has helped free 17 people under the First Step Act. Even though the entire list of inmates she has helped is not available, there are a few known cases she has backed.
Terrence Byrd
Byrd spent more than half his life in prison for drug charges. After serving 25 years, he is now reunited with his grandmother.
Eric Balcom
Convicted of a drug charge at 29 years old, Balcom is now out of prison. He served 16 years of a life sentence before his release.
Jeffrey Stringer
West Palm Beach police officials arrested Jeffrey Stringer on manufacturing and intent to distribute cocaine charges in the 1990s. Stringer gained his freedom under the First Step Act. This act gives qualified non-violent offenders to earn credits for good behavior, therefore allowing an early release.
Cyntoia Brown
Cyntoia Brown, sentenced to life for murder and robbery in 2004, has been granted clemency. Forced into prostitution at the age of 16, Brown killed a man who solicited her for sex. After her 2011 documentary, the case garnered national attention from politicians and celebrities including Kim Kardashian. Therefore, a Tennessee judge reviewed the case and then released her after serving 15 years.
Jamelle Carraway
Officials in Illinois locked Carraway up when he was 31 years old for cocaine possession. He initially received a life sentence. However, after serving 11 years, he is now back with his family.