Kim Kardashian: Her Best Quotes About Life, Love, and Kanye West
We've watched Kim Kardashian come a long way from the early days on Keeping Up With the Kardashians. She's become a powerhouse in the fashion and makeup industry and has kept the whole world watching as she and Kanye add adorable kids to the Kardashian-West family.
For years, fans have been intrigued and impressed by Kim and Kanye's relationship. They seem to be totally in love, as is obvious by Kim's constant tweets & interviews where she professes her true love for Kanye and their kids.
Kim Kardashian on life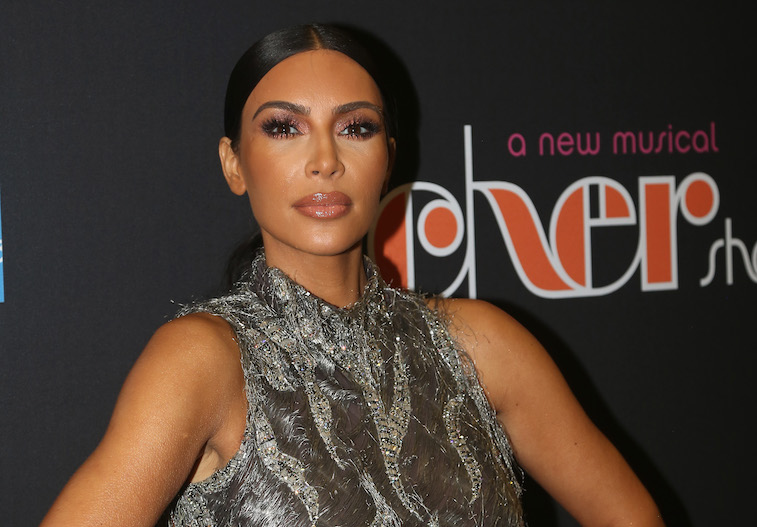 The superstar certainly knows how to balance success and fame. She seems to have it all figured out as she balances her self-made career, her relationship with the equally famous Kanye West, and her newest role in motherhood.
In a quick video released by Vogue we get an insider's look into their life and home of Kim and Kanye. She tells us that "there's no such thing as a lazy day."
That must be why their house is so clean.
"If I don't like something that's going on in my life, I change it. And I don't sit and complain about it for a year." – Kim Kardashian
"You make mistakes, but I don't have any regrets. I'm the kind of person who takes responsibility for it and deals with it. I learn from everything I do. I work very hard, I have so many things going on in my life. Get to know me and see who I am." – Kim Kardashian
Kim on body image
She's been criticized in the press about how her body looks since she was a young woman. Her critics have assessed the size of her body, her ability to bounce back after babies, and the way she wears her clothes.
She doesn't let that go to her head though, this girl is motivated to feel good about herself. When she released a series of workout videos in 2009, Kim was very careful not to use the word "skinny" in any of the promotional materials surrounding their release.
She stated, "For me, skinny is just a style of jeans, not a goal." How can you not love her focus on fitness, instead of on weight?
"If I don't feel confident about my body, I'm not going to sit at home and feel sorry for myself and not do something about it. It's all about taking action and not being lazy. So you do the work, whether it's fitness or whatever. It's about getting up, motivating yourself and just doing it." – Kim Kardashian
"It's so important to insist on being treated with respect. That means treating yourself with respect, too." – Kim Kardashian
"It's one thing when people mock something and are negative. I'm clearly not being negative. Images mean a lot to me. I spend a lot of time on them." – Kim Kardashian
Kim on love (for Kanye)
She'd had a string of bad and immature relationships before Kanye, but now, the star regularly confirms he is her true love. They seem to be really good for each other.
"He's taught me to have more of an opinion. I've taught him to be a bit more calm or cautious. We're a good balance." – Kim Kardashian
"He jokes that he put on this whole fashion show just to get a date with me. So I went there and I stayed with him, and that's where we started dating. I swear from the moment I landed, I fell madly in love with him and I thought, 'Oh my God, why didn't I do this sooner?' Like, this is what real life is like — love and fun and real support." – Kim Kardashian
"I've known him — we met, maybe almost a decade ago. I don't know why it took so long for us to kind of get together. I think I needed to go through all my experiences and some that he's gone through." – Kim Kardashian
Kim on love (for her kids)
Kim is not shy about talking about motherhood. She's a fiercely protective, exuberant and loving mother. It suits her, and she loves it. She's been very clear that having children has been worth all the sacrifice required to have them.
"My home and my heart feel really full right now, in the best way."– Kim Kardashian, after the birth of her 3rd child, Chicago.
"Really, it is all SO worth it when you have your precious baby in the end."– Kim Kardashian in a 2015 blog post about the struggles of pregnancy
"I always wanted about six. After having her, I would have a million."– Kim Kardashian, Kim told Ellen Degeneres after the birth of her first daughter, North, in June 2013. (She has mentioned that four would be totally enough, which is a relief as she and Kanye are currently at four!)
"This little girl changed my world in more ways than I ever could have imagined. Being a mom is the most rewarding feeling in the world!" – Kim Kardashian on her Instagram post for Mother's Day 2014.
So, we join the ranks of the 137 million people following Kim and her family on Instagram, because we just can't help ourselves. And you never know when Kim's going to post some more words of wisdom. (Or another cute photo of Chi, we'll take that too.)