Kim Kardashian May Have Predicted That Tristan Thompson Would Cheat on Khloe Again
The Kardashians are known for bringing the drama to just about any situation. But one thing they're also great at doing? Having each other's backs.
When Khloe Kardashian's boyfriend Tristan Thompson was caught kissing Kylie Jenner's best friend Jordyn Woods, fans were understandably shocked. But it almost wasn't a question whether Kylie would choose Khloe over Jordyn, even though Jordyn was her bestie. As expected, Kylie quickly disconnected from Jordyn Woods after the betrayal. Why? Because family comes first.
The scandal we found out about months ago is now playing out on new episodes of Keeping Up With the Kardashians. And the latest episode proves that while Kim was trying to play nice with Tristan, she kind of expected him to cheat on Khloe again.
Tristan Thompson was unfaithful to Khloe at the worst possible time
Cheating at any time is a tragedy. But when your significant other is pregnant with your child? That's just adding a whole new level of hurt.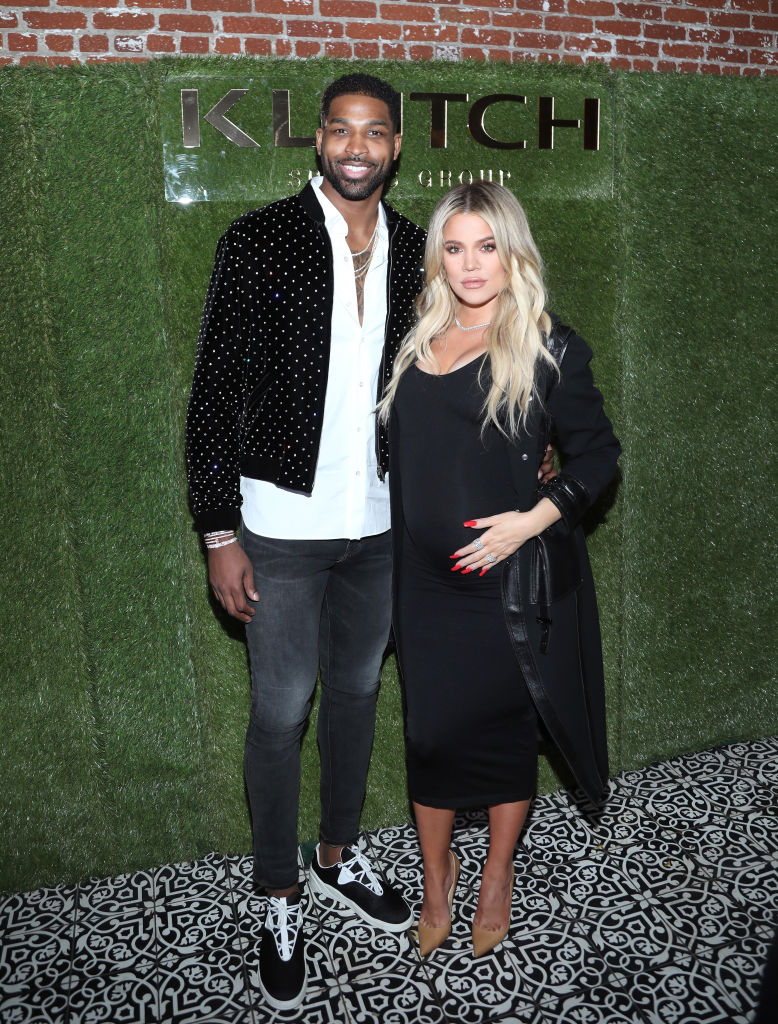 Tristan Thompson famously cheated on Khloe when she was in her third trimester with the couple's daughter, True. She chose to forgive him at the time, but just because she successfully put the pain behind her so they could be a family, that doesn't mean everyone trusted Tristan. And clearly, they were right to be suspicious.
Kim voiced her 'concern' over their relationship
In a teaser for the new episode of KUWTK, Kim says, "I think I'm always concerned about Khloe. Obviously, everything they've [Tristan and Khloe] been through, you can't just forget about it. It's definitely not easy when everything is so public. She tries to handle it on her own, but I just worry about her."
Notice how Kim isn't even trying to hide her loyalty to her sister or pretend she's supportive of the relationship. And this scene was of course filmed before the cheating scandal with Jordyn Woods ever happened.
A psychic saw the turmoil in Khloe's heart
During the same episode, a psychic reading from a medium in Bali provides Kim with positive news about her unborn baby. But Khloe doesn't get the same mental peace from the reading.
"The last [psychic] told her that she has a lot of hurt in her heart because her guy has really hurt her and she said she's been going back and forth and can't make a decision in the relationship and I so feel that," Kim said.
During Khloe's reading on the episode, the medium says, "There's something that is hurting you … and you feel traumatic experience … sometimes you don't trust the person that you are with now. You feel fear."
Khloe later confides in Kourtney, saying, "I don't feel like I have an answer. Like, okay, I'm going to be with Tristan forever or I'm going to break up with him. I still feel like, God, when will I ever know?"
Khloe is moving on with her life now
As terrible as the cheating scandal was, at least now Khloe has clarity on her relationship with Tristan Thompson—and she knows for sure that she can't trust him. It's a terrible thing to find out, but now she can move on and find someone new who is worthy of her time.