Kim Kardashian Fans React to Steamy Photo of Her Kissing Kanye West
Kim Kardashian is one of the most followed celebrities on Instagram boasting over 149 million followers. Every time the celebrity posts a picture it quickly becomes viral and fans react almost immediately.
The "Keeping Up With The Kardashians" star posted a loving picture with her husband Kanye West. In the photo, "KimYe" are sharing a passionate kiss, which is a rarity in the couple.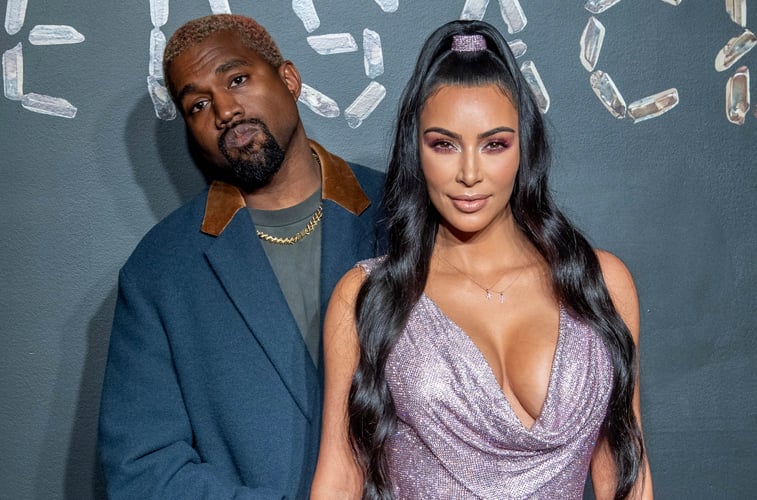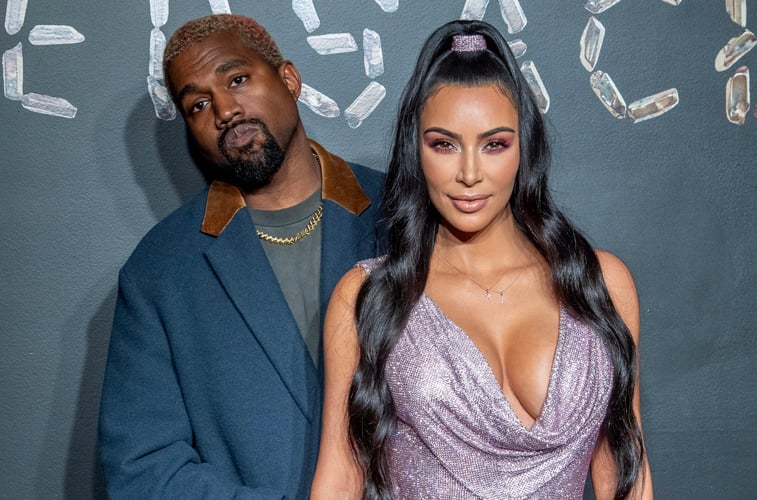 Kim and Kanye take extreme precautions of showing public displays of affection (PDA). The Yeezy creator is usually reserved in public and has a quiet demeanor to him. At public events where photographers are everywhere, Kanye mostly has a serious look on his face while giving his wife the spotlight.
Fans react to photo.
The pic is sweet and lovely that showcases the love that Kim and Kanye have for one another. Most reports about the couple are scandalous and gossipy and this Instagram post is a nice change of pace.
Fans of the pair reacted to the endearing photo leaving their comments on the publication.
Kim's sister, Khloé Kardashian, said, "long live KimYe."
"I never thought this was [going] to last but it is. Congrats, y'all make it last forever," a fan wrote.
"It's the first time I see a photo of both of you like this," another fan wrote in Spanish.
"Love what y'all are doing, please keep it going," read another reply.
A lot of Kim's followers were asking Kanye about his album as they are anxious to listen to his new musical creations.
Are they moving to Wyoming?
Kanye recently made headlines when it was reported he bought a $14 million ranch in Wyoming. According to TMZ, the property is called Monster Lake Ranch and it has 8 lodging units.
Their presence in the location has already caused disruptions with local residents.
"Kim and Kanye may love spending time with the kids in Wyoming, but people in the area want them gone," an insider told InTouch Weekly. "His album recording sessions and over-the-top listening party pissed people off because there were tons of private planes coming and going, lots of disruptions in the otherwise quiet area, venues being booked and vendors sending in truckloads of goods."
During a recent visit to The Tonight Show, Kim expressed that it was Kanye's dream to move out to Wyoming from California.
"We love Wyoming. It's always been such an amazing place," she said. "My husband did just buy a ranch there. His dream and his vision is to move there. I love L.A., so I envision summers, I envision some weekends but yeah, we love it. It's, like, the prettiest place you've ever seen in your entire life."
Wyoming gets real.
Although Kim has expressed she loves Los Angeles and is not ready to move full-time to Wyoming, Kanye is making inroads with the local politicians. According to The Daily Beast, the "Gold Digger" hitmaker reach out to the mayor's office to get acquainted with him.
Mayor Matt Hall met with the rapper where the latter asked about possible locations to host his Sunday Service.
"[Kanye] had a desire to talk about deeper subjects, what he could do to possibly help the town," he told the digital publication.
After their initial meeting, the mayor said he didn't have plans to pay a visit to the new celebrity residents. "The way our town works is that when people move here, it's a lot of times with the intent to have a space away from the world a little bit," he said.
For now, it seems that Kanye will do his thing out in Wyoming and have the family go out and spend weekends out at the ranch. Kim is still pursuing her law degree in California where she continues to grow her knowledge in her aspirations to become a lawyer.