Does Kim Kardashian Regret Her Fame? Her Answer May Surprise You
Kim Kardashian rose to fame and hasn't looked back but does she have any regrets?
The Kardashian-Jenner family doesn't have a lot of privacy but for Kim Kardashian, she doesn't have any regrets about constantly being in the spotlight. Sure, a bit of privacy would be nice at times, but Kardashian enjoys that she can help others with her platform.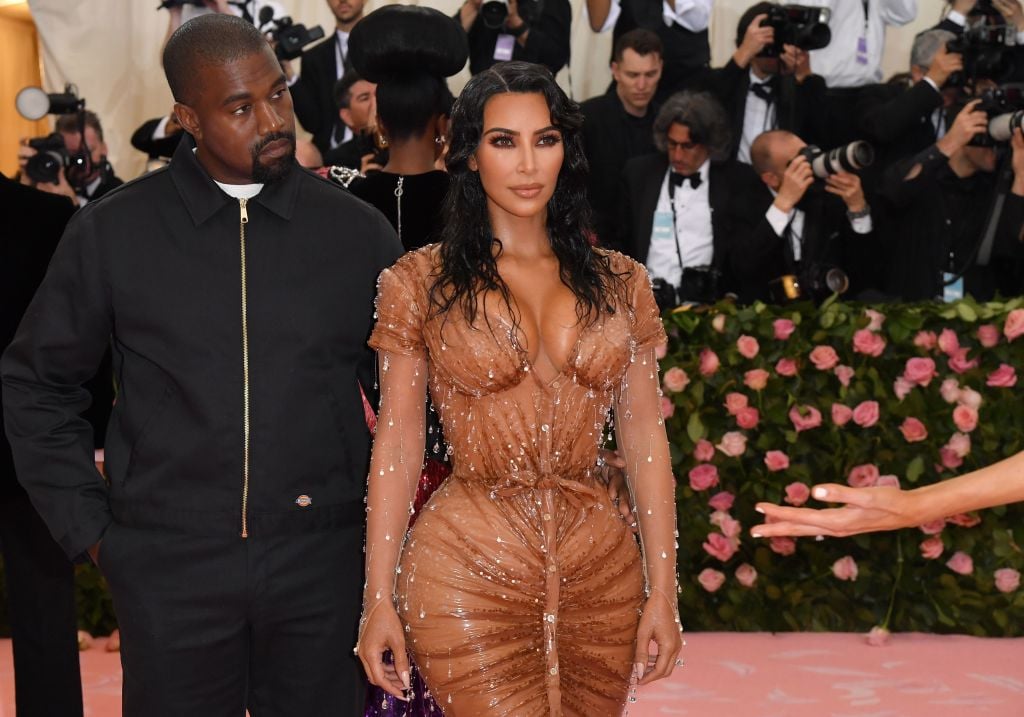 Kanye West interviews his wife
For the September issue of Vogue Arabia, of which Kardashian shows off her tiny cinched waist on the cover, her husband Kanye West conducts a one-on-one interview.
Vogue Arabia Editor-in-Chief Manuel Arnaut shared that "the shoot and interview reveal a side to Kim Kardashian that many have never seen before. Her interview with Kanye West is both real and raw, as she talks personally about her career and family life. It was inspiring to assemble this unique level of talent."
Why Kardashian has no regrets
Kardashian was candid about her intentions with fame and even admitted that it was an obsession for her. She confessed: "Money was always the goal but I was obsessed with fame, like, embarrassingly obsessed… I do agree that fame can be addictive."
She's achieved and exceeded her goals, but fame has its costs, namely the lack of privacy that comes with having cameras constantly following you around and maintaining an active social media presence.
Kardashian doesn't have any regrets though, telling West during the interview: "Even in my darkest of times I don't regret putting myself out there for the world to see. People have shared with me over the years how much it has helped them to feel less alone when dealing with their own adversity."
She noted that, of course, some privacy would be great, but shared, "I love having a voice and I appreciate the platform that I have been given, even though I do wish I could have more privacy at times."
Kardashian admits that fame also means that all of your actions and mistakes are scrutinized but she has found a way to overcome the criticisms, noting: "I try to be a good person and to take my mistakes and make them into a better experience — to learn and grow from them and move on." What else can you do when the world is watching?
After taking some heat for naming her solutionwear brand Kimono, for example, Kardashian realized she needed to rename the product.
She announced on her Instagram account: "My fans and followers are a huge inspiration to me — I'm always listening to their feedback and opinions, and am so grateful they shared their ideas for a new brand name. After much thought and consideration, I'm excited to announce the launch of SKIMS Solutionwear coming September 10."
Who is her favorite sister?
West had a little fun with Kardashian's interview, asking her to pick her favorite sister. How could she even choose? Well, Kardashian found the perfect way to be fair to all, explaining: "It changes, just like friends or relationships go in and out."
Of course, if she had to single anyone out, she said she's had "a really strong Kim and Khloé year," explaining, "I'm obviously so close with Kendall and Kylie too but I've spent so much more time on this earth with Kourtney and Khloé — 16 and 17 years longer with them. We have more history, have been through so much together, and we have more friends in common."
She continued: "Kourtney and I will always be really close, but this year, Khloé and I really bonded."