Kim Kardashian Reveals Why the Met Gala Was as 'Nerve-Racking' as Her Wedding to Kanye West
In a new KUWTK clip, fans see Kim Kardashian's intense anxiety around her 2019 Met Gala dress and corset. Find out why she felt so much pressure.
Kim Kardashian felt an immense amount of pressure at this year's Met Gala — and it wasn't just from the intense waist-cinching corset she wore to the event. In a new promo for Keeping Up With the Kardashians, Kim reveals that the preparation that went into this year's gala was downright anxiety-inducing, with the reality star calling it as "nerve-racking" as her wedding.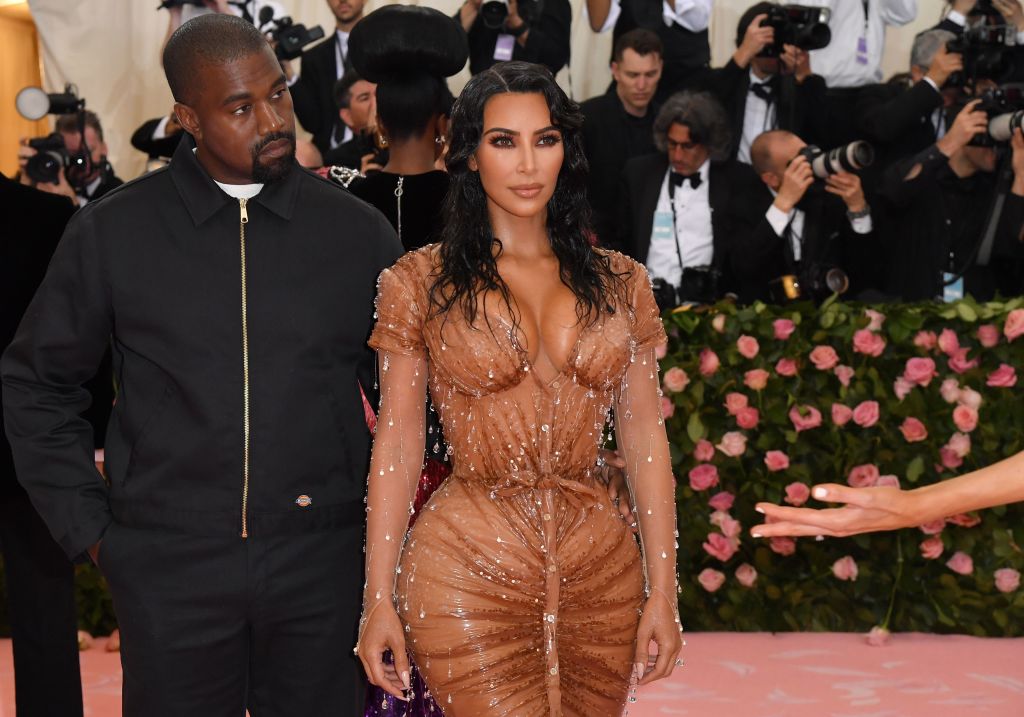 Kim Kardashian's Met Gala style was involved
Kim Kardashian's corset for the Met Gala was not for the faint of heart. In a Vogue video following the event, Kim shared how the undergarment required special breathing lessons and was so constricting, she couldn't even sit while wearing it.
In the video, Kardashian shared: "Okay, so Anna [Wintour, Vogue's editor-in-chief], if I don't sit down for dinner, now you know why. I'll be walking around mingling, talking, but I cannot hardly sit. I can only like, half sit."
The corset wasn't just tight, it was painful
Pulling off her tiny-waisted look was a success — but it was also painful, as she later revealed in a WSJ Magazine digital cover story, noting: "I have never felt pain like that in my life."
The corset was so tight, in fact, that Kim said it left "indentations" on her body. She revealed: "I'll have to show you pictures of the aftermath when I took it off — the indentations on my back and my stomach."
The result was much talked about, to the point where people thought perhaps she had plastic surgery, but Kardashian assured it was all the corset's doing. She said of the rumors that she had ribs removed, "I don't even know if that's possible."
Kardashian explained the pressure of the Met Gala
In a new clip for Keeping Up With the Kardashians, Kim shared the reason behind her anxiety for the gala, explaining: "I don't know why I have such anxiety for the Met. I feel this sense of pressure, responsibility."
She even compared it to her wedding, finding the gala pretty intense, as she shared: "This is probably as nerve-racking as my wedding. I don't know why I get so nervous for the Met, maybe even more so, just because there's pictures from every single angle." 
She further noted that wearing the Thierry Mugler designed gown added more pressure to the situation, explaining: "It's such a full-circle dream come true. But it's a huge responsibility for me because he [Mugler], I'm sure, after not designing for 20 years, wants it to be something magical and special and new and I just want it to be perfect."
It's intense watching the team of people get her into her dress, as she notes, "I have anxiety with how tight this is… I can't breathe."
Kylie and Kendall Jenner prepare for the gala
While Kim appears stressed and anxious, by comparison, Kylie and Kendall Jenner are shown preparing for the event and are having a good time, totally at ease.
In fact, Kylie's biggest concern is whether or not to wear the giant feathery sleeves to go with the gown — she gets a unanimous "yes" on that decision, naturally.