Kim Kardashian Reveals She May Tone Down Her Sexy Wardrobe When This Happens
Kim Kardashian has been turning heads in revealing, curve-hugging outfits for years but the reality star thinks she might need to tone it down in the near future.
Here's when and why Mrs. West said she may have to change up what she wears and stop dressing so sexy.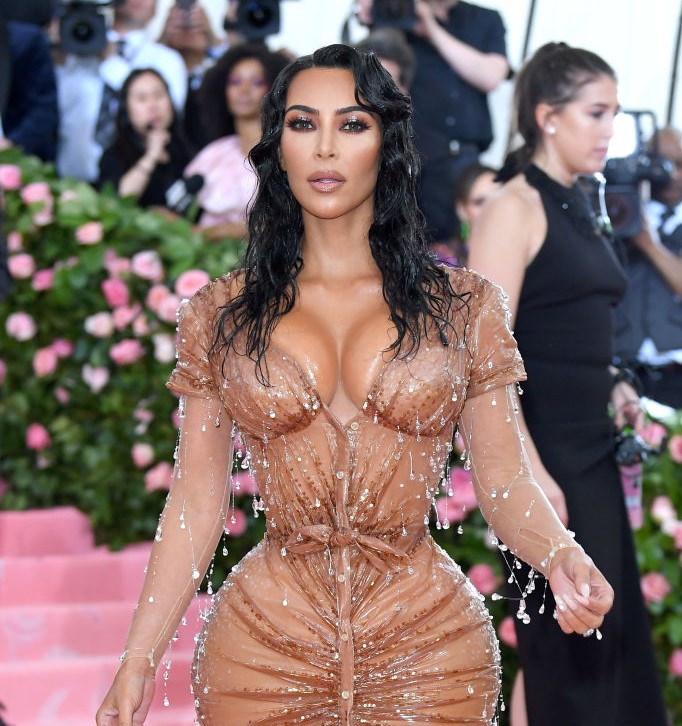 Even Kanye West thinks some of her looks are too sexy
Some of Kardashian's most memorable body-hugging looks were a little too much for her husband, Kanye West.
On a recent episode of Keeping Up with the Kardashians, the "Follow God" artist admitted that he wasn't fond of the dress his wife wore to the 2019 Met Gala because he thought it was "too sexy."
"I went through this transition where being a rapper, looking at all these girls and looking at my wife, like, 'Oh my girl needs to be just like the other girls showing their body off,'" West said. "I didn't realize that that was affecting my soul and my spirit as someone who is married… A corset is a form of underwear, it's hot, for who though?"
He added: "You are my wife and it affects me when pictures are too sexy."
Kardashian fired back telling West, "You built me up to be this sexy person and confidence and all this stuff, and just because you're on a journey and transformation doesn't mean I'm in the same spot with you."
It's also been reported that the look was supposed to be a little more risque but Kardashian removed fake nipples from the dress after her hubby expressed his concerns.
"Well the dress initially, since I was wet coming out of the water, there were nipples attached to it," she revealed, adding, that West was "really certain that he didn't want that on the dress and had mentioned it multiple times."
Kardashian said this is when she'll tone it down
The reason Kardashian may stop wearing provocative clothing isn't just because of what West thinks, it also has to do with her children and her age.
On Nov. 5, the KKW Beauty founder appeared on the daytime talk show The Real and discussed that argument she had with West and that she may start dressing more conservatively when she turns 40.
"We were having this conversation of just, what is too much," Kardashian told the show's hosts. "And I am a mother of four and I am going to be 40 next year. When is it time to stop?"
The KUWTK star also talked about West's religious journey and how he has decided to be more mindful of what their children are exposed to. She explained, "The kids are getting older and he's very conscious about what we have in the house. We got rid of TVs in the kids' rooms and removed makeup from North's room."
As for Kardashian's sexy outfits, we'll just have to wait till she turns the big 4 0 on Oct. 21, 2020, to see if she decides to stop dressing sexy.
Read more: Kim Kardashian Lied About Her Age To Be In This Tupac Shakur Video