Kim Kardashian Reveals Workout Secret for Her Tiny Waist and It's Surprising
Kim Kardashian's tiny cinched waist was the talk of the Met Gala and continues to be a subject of curiosity to her fans. Just how does Kardashian achieve her small waist, when not having it drawn in by a super tight and painful corset? It turns out she's committed to her diet and exercise routine but she has one tiny tip that's rather surprising.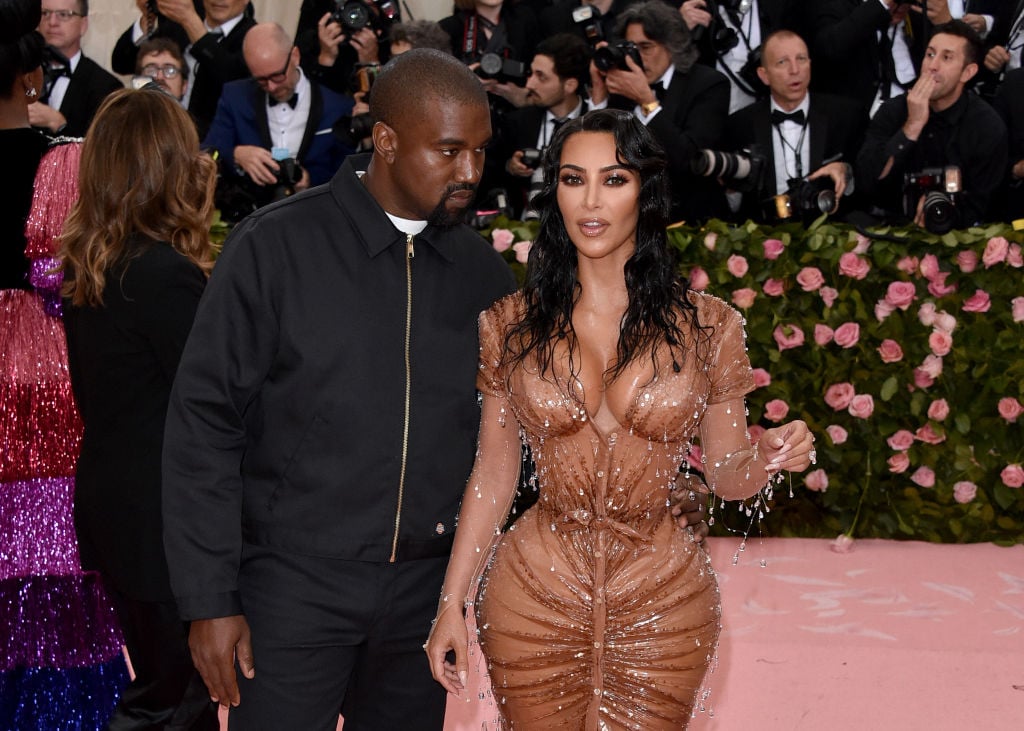 Kardashian eats cleanly and exercises regularly
It's probably not the biggest surprise to hear that Kardashian keeps her diet clean and makes exercise a priority. She does, however, find that there's some value in taking a break from things from time to time, which many fans might not have expected from the reality star.
In an interview with E! News, where she dished on her new SKIMS Solutionwear line, she noted: "When I'm home, I eat all plant-based and vegan." She added: "I think I spent a good year and a half working out so hardcore, so now I can take a week off here and there. So every six months, I'll take that week off."
Despite taking that week off from working out, she shared that exercise is valuable to her beyond just the physical results. Kardashian explained, "But I love it. It really gets my mind right in the morning before all the kids get up. That's like my me time, and I really need that to just balance everything out but then if not, I have my Solutionwear to hold it all in and I have body makeup to cover it all up, so I'm good, I'm covered for when I'm not feeling my best."
Diet is key for results
Kardashian was asked about the secret to her tiny waist during an Instagram story over the summer in which her friend, Anastasia Soare, noted: "Please explain to me how it's possible,"
"Oh come on," Kardashian replied, as Soare exclaimed, "This waist! Did you remove your ribs?"
Kardashian shot down the rumors, sharing, "I think that honestly being a vegan now helps. It does look really small today."
"Today? Everyday," Soare said.
Her shapewear is the perfect solution
Kardashian's new line of shapewear was inspired by her own experience —the lack of finding smoothing undergarments that come in the right shade. Kardashian developed the line in a range of styles and colors to suit anyone's needs.
Kardashian told E! News: "This is what I've needed, I've been obsessed with traditional shapewear for about 15 years but I've always been cutting it up and making my own styles because every brand that I found just wouldn't really, they just didn't have some of the things I really needed."
She added: "For me, I need my hips tightened and smoothed out, because I have cellulite. I just feel really comfortable when I'm wearing Solutionwear. The bodysuit is one of my favorite pieces and I wore it to the White House under my suit."
She also shared how she had dyed her shapewear with tea bags but didn't have time when she went to the People's Choice Awards last fall. She noted: "I was wearing this sheer dress for the People's Choice Awards and you could see my shapewear underneath… with a [camera] flash."
She noted: "I found that shapewear brands, I think in the last few years, the highest range of colors they've gone up to is three. I have nine colors all together."
Kardashian also was sure to have a range of sizes, from XXS to a 4X and in some pieces, a 5X.