Kim Kardashian Shares Her 'Secret of Life': This Game-Changing Hack Takes Just 30 Seconds
Kim Kardashian's food hack is sweeping the internet and with good reason — it's genius. And so, so simple. She may not be the first person to put M&Ms in the microwave, but she's definitely drawing attention to it like no one but a Kardashian (or Jenner) can do.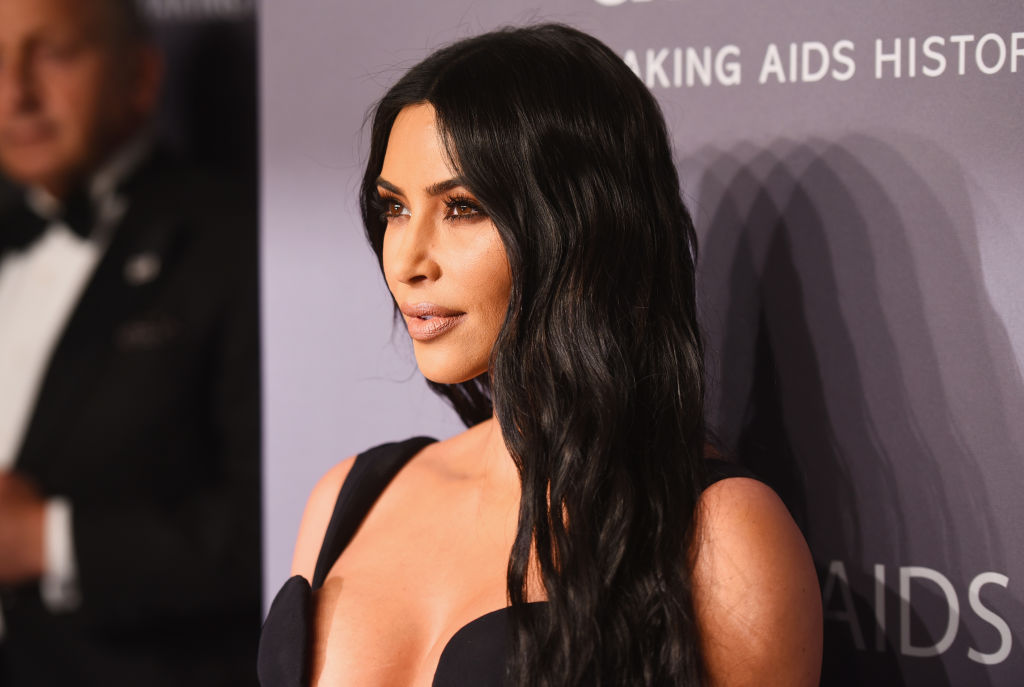 Kardashian melts M&Ms for the perfect treat
Kardashian has figured out the perfect candy snack and it's so insanely easy. She first mentioned it in her Instagram Story, showing off a plate of M&Ms she had melted in the microwave, which she shared with her sister, Kourtney.
Even health-conscious Kourtney couldn't deny that Kim had stumbled onto something very important.
Kardashian advised her followers about how to warm up the candies but she followed it up on Twitter to give fans the full sensory experience of what the melted candy looks like.
Kardashian calls it her "secret of life"
No doubt, Kardashian's melted M&Ms are a gamechanger, as the reality star called the melty masterpiece her "secret of life."
When one fan mentioned they had M&Ms on hand, Kardashian responded, "Put them on a plate then in the microwave for 30 seconds and it will change your life! Melted on the inside and crunch on the outside."
Fans responded, with one calling her a "culinary genius" and another noting "queen of cooking. Another fan shared how their life changed, noting: "I've been eating M&M's like this since you mentioned it first last week… and honestly I feel like my whole life has changed."
Kardashian also posted a video on Twitter to show off the results of the microwave hack, noting: "This is how you eat M&M's! Microwave them for 30 seconds then enjoy the melted magic!"
In the video she squeezes some of the candies and pops them in her mouth, saying, "I love it when they crack… they're just warm and gooshy on the inside." She explained: "The goal is to be warm and melty on the inside… but crunchy on the outside. This is my secret of life you guys. So satisfying in your mouth, please try it someone. Let's start a chat about this."
Ever the influencer, Kardashian's melted M&M's really took off, with one fan sharing, "@KimKardashian you were right, microwaved M&M's slap hard." Another follower tweeted their results after trying the hack, noting, "It's the bomb dot com!… This is the only way to eat M&M's going forward. Thank you @KimKardashian for your service."
Kim and Kourtney clashed over candy
It's clear that Kim likes candy, but her sister Kourtney isn't such a fan. During an episode of Keeping Up With the Kardashians, the sisters got in a fight over their daughters' joint Candy Land themed birthday party.
Kourtney was in favor of providing healthier options, while Kim thought staying true to the theme was important. Kim ranted in her confessional: "Kourtney has this vision of no sugar or no disgusting chemicals in candy. It's like a completely sugar-free, gluten-free, party-free, fun-free zone because Kourtney has decided that. It just doesn't make sense and it really wasn't the theme of what North and Penelope wanted for their birthday."
Kourtney tried to make her case, which didn't go over well, explaining: "There's just better solutions to things instead of your dated candy that's literally food coloring that gives people diseases."